Through November 30th, United is offering a transfer bonus on hotel points converted to United miles. The transfer bonus is being marketed as a 30% bonus, though in truth it's 30%….or maybe more….or maybe less.
The Deal
A 30%-ish bonus on points-to-miles conversions from hotel points to United MileagePlus
Maximum bonus is 25,000 miles
Ends 11/30/17
Quick Thoughts
If you're like me, when you hear "transfer bonus on hotel points to airline miles", the first 3 words into your mind are "Marriott….Travel….Packages". And for good reason — those packages provide great value on their own; transfer bonuses often provide the chance to get really outsized value. And as you may remember, Marriott offers a more generous chart for Travel Packages in conjunction with United. Here's the chart:
The most commonly compared tier is the top right corner of the chart, where you could redeem 270K Marriott points for 132K United Miles + a certificate for a 7-night Category 1-5 stay. A transfer bonus would stack on top of those miles. However, this time around, United is capping the maximum bonus at 25K miles. That means that if you were to redeem for that particular package, you would receive 157K United miles. That's not a bad deal, but it's not a 30% bonus on 132K (it's only about a 19% bonus).
Of course, you could get closer to the "maximum" bonus percentage with a 7 night + 77K mile package. In that case, you would end up with a full 30% transfer bonus good for 100,100 United miles. Whether or not this makes sense to you likely depends on many factors (your stash of Marriott points, how you'll use the certificate, your plans for the miles, etc).
Any way you look at it, the Marriott Travel Packages are usually the only transfer option to consider from hotels to United (since SPG has such a poor transfer ratio to United….and you could instead transfer SPG->Marriott–>United).
Higher transfers from Club Carlson and Choice
In addition to the 30% transfer bonus, Club Carlson and Choice are sweetening the pot a bit further. From the terms of the promotion, the bold print is mine for emphasis:
(b) Club Carlson – At the conclusion of the promotion, all miles earned by each member from Qualifying Activity with Club Carlson will be multiplied by 100%, instead of 30%, to determine the eligible bonus up to a maximum of 25,000 Bonus Miles. The incremental bonus shall be provided by Club Carlson, and MileagePlus shall have no liability for any bonus in excess of 30%.
(c) Choice Privileges – During the Promotional Period, Choice Privileges will allow their members to convert Choice Privileges points to MileagePlus award miles at a ratio of 5,000 Choice Privileges points to 2,500 MileagePlus award miles (instead of 5,000 points-to-1,000 miles). The increased conversion ratio shall be provided by Choice Privileges, and MileagePlus shall have no liability for such conversion offer. The award miles earned as a result of such a transfer will be eligible for a 30% bonus, if all other offer terms are met. For example, 5,000 Choice Privileges points would convert to 3,250 award miles if both the increased conversion ratio (resulting in 2,500 miles) and 30% bonus (resulting in 750 miles) are applicable. 
(d) Bonus Miles will be credited into the member's account on or before January 30, 2017.The maximum bonus miles that can be earned by a member under this promotion is 25,000. MileagePlus will not be responsible for technical problems with partner miles postings, or failures or delays in miles postings by hotel partners, that would render any points to miles converted as ineligible under this promotion.
As you can see, you'll earn a 100% bonus on miles earned from Club Carlson conversions and you'll earn 3,250 miles for every 5,000 Choice points. The normal Club Carlson-to-United ratio is 10:1 (and only with increments of 2K/10K/50K/100K), so the double here probably won't entice most people to transfer. On the other hand, the Choice ratio might be more intriguing for those flush with Choice points.
Bottom line
Converting hotel points to airline miles yields poor value in most instances. There are two general exceptions: transfers from Starwood  (but not to United) and Marriott Travel packages. In this case, the transfer bonus is a bit less valuable with the top-tier packages, but may still be worth it to some. We have added this to our resource page for Current point transfer bonuses.
H/T: Reddit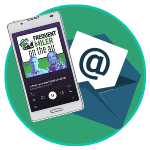 Want to learn more about miles and points?
Subscribe to email updates
 or check out 
our podcast
 on your favorite podcast platform.