Over the past 12 months, my family has taken five cruises: we took the Carnival Pride from Rome to the Greek Isles & Turkey before returning to Rome via Sicily and Naples. Then we sailed twice in the Caribbean with the same Royal Caribbean offer, once during a peak school vacation week (and with kids sailing free both times). Then we cruised the Mediterranean again, this time on the MSC Orchestra to numerous points in France, Spain, and Portugal before most recently cruising Holland America to Alaska. I've written extensively about how anyone can make these cruises happen for a fraction of the cost (See: How to get free cruises by gaming casino status matches). Yesterday, my wife and I booked two more "free" MSC cruises and experience has taught me a few things about the booking process that you'll find useful if you decide to find your sea legs.
How and why I'm taking another "free" MSC cruise (or two)
Regular readers may remember that I just took a "free" MSC cruise in July and sailed the Mediterranean, departing Genoa and stopping in Marseille, Alicante, Malaga, Cadiz, Lisbon and Mahon. See this post for more detail on that cruise.
That free cruise came from a short-lived Philadelphia casino status match that both my wife and I did. Unfortunately, that Philadelphia match is no longer an avenue to a free cruise. However, one can still get a free cruise of up to 10 nights in an ocean view cabin anywhere in the world on MSC through Atlantic City status matching, which anyone can do by starting with the Wyndham Earner Business credit card. Read full details here: How to get free cruises by gaming casino status matches.
Since my wife and I also both matched from Wyndham Diamond to Caesars Diamond to Hard Rock Rock Royalty/Icon to Ocean Prime (note: those last two steps require going to Atlantic City in-person), we each had another offer for a free MSC cruise of up to 10 nights anywhere in the world in an ocean view cabin. With the Ocean Prime offer, you must sail by the time your status is set to expire. Our Ocean Prime status will expire on July 1, 2024, so we had to book and sail by then.
I had mixed feelings about my recent MSC cruise. In short, I loved the port stops and entertainment and hated the food. Given how much I disliked the food, one might wonder why I would be in the market to sail with MSC again. There were a few reasons.
At a base level, this match is just a flat-out great deal. If you only have two people in your cabin, the MSC deal comes the closest to "free" of any of the free cruise offers since you don't even pay port taxes, just a deposit that you get back as onboard credit (and in some cases a $59 free to choose your own cabin in advance). You'll really only end up out of pocket for the daily gratuities (dubbed "service charges" on MSC) with this offer if you have double occupancy. We paid an additional fee to bring the kids along on the next couple of cruises we booked, but the bottom line is that transportation alone from one port to another is worth well more than the cost of the cruise. When you consider all that you get (lodging, unlimited free food, coffee/water, very good onboard entertainment, etc), it makes for a very good deal.
Beyond that, while MSC has a reputation at the lower end of the cruise industry hierarchy, I've heard good things about some MSC sailings. Quite a few people let me know that catering on MSC's North American cruises such as those to the Caribbean is completely different than their European cruises (several people reported very good food on Caribbean routes). Along the same lines, I knew that I had picked a less desirable ship the first time around (we chose that cruise entirely based on port stops rather than ship amenities). This time around, I wanted to focus a bit more on choosing better ships (though I'm also still really excited about the itineraries we chose).
The good news is that even if you cruised recently under an offer from another casino (like the one that some of us were able to book courtesy of a match to Rivers Black before Rivers stopped offering a free cruise to status matchers), you can indeed still book your Ocean Prime free cruise offer and it is very easy to do so.
The cost of a "free" MSC cruise
In short, a "free" MSC cruise can have a net cost as low as just the service charges (what other cruise lines label as "gratuities"), but it gets a bit more complex depending on your situation.
I've written about the costs of "free" cruises before, but here is a quick recap of costs to book the "free" MSC cruise you can get with Ocean Prime status:
You pay a deposit of $400 that you get back as onboard credit. It is very easy to use this. For example, you could use it in the casino by loading it to a slot machine. How long you play is up to you.
There are no port taxes.
Two passengers are free. A fee of $359 each for passengers #3 and #4 applies for sailings of more than 6 nights should you wish to add more than two passengers in your cabin. Oddly, the fee is apparently higher for shorter sailings.
Depending on availability on your cruise, you may pay $59 for the "Fantastica" experience. The free cruise includes the "Bella" experience, which is where the cruise line assigns your cabin and dining time at a later time. The Fantastica experience makes it possible to choose your cabin and dining time at the time of booking. In some cases, this "upgrade" is optional, but on the cruises we chose there was only availability for the "Fantastica" experience (which was fine with us as we'd have paid for it anyway).
You may be told that you have to pay a "blackout date" fee of $259 per passenger if you book during major holiday periods (like Christmas / New Year's Eve, Thanksgiving, Easter week, or July/August in Europe). YMMV on this (see more in this section).
Daily service charges apply (what most cruise lines call "gratuities"). This varies based on cruise destination. In The Bahamas / Caribbean, the cost is $14.50 per adult (age 12+) per day or $7.25 per child (age 2-11) per day. In Europe, the cost is 12 Euro per adult per day or 6 Euro per child per day. More detail and the costs for other regions can be found here.
If you're sailing with just two passengers, you may pay as little as just the $400 deposit (which you get back as onboard credit) plus daily service charges (which get charged on board and are due at the end of the cruise). In our case, we each booked our own cruise and are bringing our kids at a cost of $359 each, so we paid:
$359 x 2
$59 for the Fantastica experience
$400 deposit
Total: $1177
We'll get back the $400 deposit, so that's $777 net plus service charges of about $40 per day on each cruise for the four of us.
Cool things I've learned about booking free MSC cruises
Booking process is very quick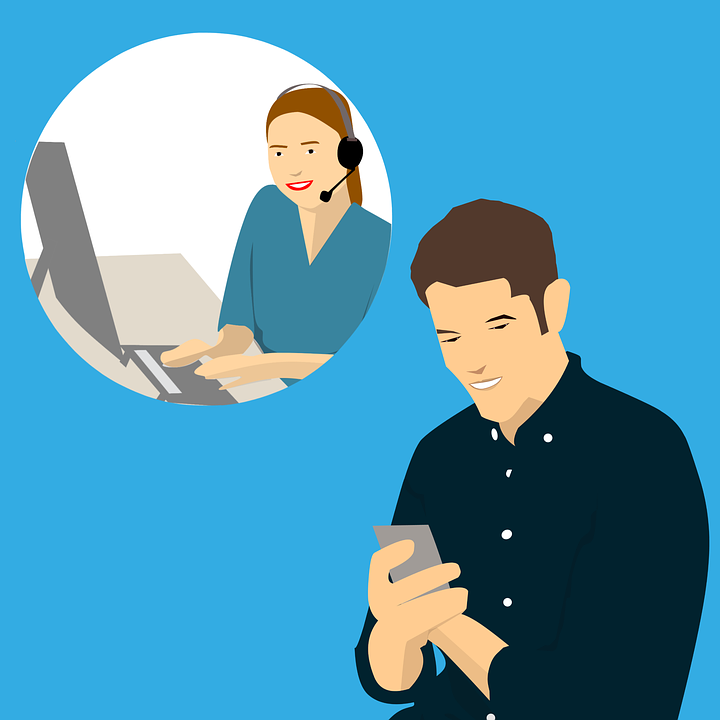 As an Ocean Prime member, you can book your MSC cruise beginning on the 15th of the month following the month in which you reach / match status with Ocean. In other words, if you matched to Ocean Prime today, you would be able to book the MSC cruise beginning on October 15th (note that I actually had success booking sooner than this, though it depends on the agent).
At this point, I have called MSC a number of times to ask questions or check on availability and I haven't waited for more than a single ring to reach an agent after dialing 1-844-MSC-PLAY (1-844-672-7529) and selecting "1" to book my casino offer. Then you just give the agent your Ocean Prime number and they should see the offer.
Furthermore, actually booking the cruise really doesn't take long at all provided you prep with knowing what you want. We simply searched available cruises at the MSC website to find the cruises we wanted and wrote down the ship name and departure date so we could feed that to the phone agent. We only needed to pay the $400 deposit and I believe the $59 upgrade fee — we could have paid the extra person fees later, though we paid it all at once (and before calling MSC, we opened a new credit card to use this spend toward a new credit card welcome bonus).
There was a little variance in the experience between my wife and I in terms of how much information the phone rep collected (I overheard my wife providing the states where each of us were born and the name and phone number of an emergency contact, but I didn't provide any of that), but either way it is quite simple. Once I knew for sure what I wanted, my entire booking call was 14 minutes and 54 seconds.
There is wide availability
What has impressed me the most is the way MSC appears to be making almost every cabin available for the Ocean Prime free cruise offer (or at least every ocean view cabin). The "free" cruise only includes what MSC calls the "Bella" experience, which is where they assign your cabin and dining time sometime before the cruise takes off. You can pay $59 per cabin for the "Fantastica" experience, which includes selecting your cabin and preferred dining time at the time of booking. I have found that the "Bella" experience often isn't available, so be prepared to pay the $59 fee for the Fantastica experience. The good news is that with that fee for the Fantastica experience, I think this free cruise offer may be valid even for last-cabin availability.
I'm basing that last statement on my personal experience. I booked a cruise that had 2 cabins left for sale on the entire ship on the website (both happened to be ocean view). Sometimes, there are more cabins available than what you see online — several times when I called to check availability, phone agents offered cabins on decks that didn't show up when I had tried for a mock booking, indicating that the cruise line is holding inventory in reserve beyond what they show on the website (which makes sense for a lot of reasons).
However, in the case of the cruise I booked, the agent remarked with surprise that she had never seen a cruise ship so full and she said confirmed that there were only 2 cabins left for sale on the entire ship. That's a bit misleading because at least in some cases MSC sells tickets to embark from numerous stops along the cruise (almost like a hop-on hop-off bus tour), so it is doubtful that every cabin will be full simultaneously, but rather it seems that every cabin is probably now reserved for at least part of my cruise. I was impressed that a "free" casino offer would have access even when they have so few cabins left for sale.
It is worth adding that you can pay an additional fee to upgrade to a balcony cabin or suite. I called to check on that for one sailing and was quoted $850 to upgrade to a balcony cabin, which still would have been a solid deal compared to cash rates but it didn't appeal to me. I am not sure if those upgrade fees are standardized or if they vary by cruise. On the flip side, if there is no ocean view available, you could take an interior cabin if you wanted.
Blackout dates may apply….or maybe not
A few months back, a few readers reported running into agents who told them that there was an additional ~$500 fee for two passengers on some "blackout dates". I finally ran into this situation and I think this is entirely up to the booking agent to notice / add.
According to one rep with whom I spoke, blackout dates include Christmas, New Year's, Thanksgiving, Easter week, and all of July and August for cruises in Europe. I have reason to believe that this is a highly YMMV (your mileage may vary) situation.
Earlier this year, I booked a cabin on our July cruise in Europe without any mention of blackout dates or fees from my agent. When my wife called to book a second cabin on the same cruise under her own offer, the first agent with whom she spoke said that July sailings were under blackout dates and thus required an additional fee of around $500 for two passengers. She HUCA'd (hung up, called again) and the next agent neither mentioned a fee nor added one — she booked a cabin on the same cruise with no additional "blackout" fee, which led me to believe that the first agent was incorrect or that it is up to the agent to determine that a fee applies and to add it.
During my most recent booking experience under the Ocean Prime offer, I attempted to book a cruise that starts right before a major holiday. The agent helping me was in the process of building the booking and then she seemed to think of the holiday and said to hold on while she checked something before mentioning the holiday. After what sounded like some searching, she asserted the blackout times noted above and said that sailing during any of those time periods would cost an additional $259 per passenger (which would have been another $1,036 for my family of four!). I did not get the impression that this was like a system-generated requirement but rather that she remembered it and decided that it applied based on the holiday occurring during my dates. I thanked her and said I would pass for now. I called back a little while later and booked a cabin on the same cruise, albeit embarking from a different stop just after the holiday (which I hadn't previously realized was an option and the dates worked better for us). I was not quoted a blackout fee. It is possible that the departure date I chose (falling just after the holiday) meant no blackout, but my impression is that it's a matter of "blackout dates" being up to the agent to assess that fee. At best, it is inconsistently enforced.
I would therefore advise trying to call again if you run into an additional fee for blackout dates. I could be wrong and perhaps those fees are real and more universal and unavoidable than I realize, but I'd give it a few calls to be sure.
Note that while blackout date fees seem variable / discretionary, extra person and Fantastica experience fees have been 100% consistent every time I've called.
You can change or cancel up until 91 days in advance of departure
During previous bookings, I hadn't asked about cancellation policy. I was happy to learn that MSC's standard cancellation policies apply. That is to say that you can change or cancel cruises of 5-14 nights without penalty up until 90 days before departure. Starting 89 days prior to departure, you'll be hit with penalties.
While that obviously isn't as flexible as many of my travel bookings, it made me comfortable locking in a cruise knowing that we could later change our minds.
How much can you save with a free MSC cruise offer?
Again, my wife and I both had free cruise offers.
For our sailing a couple of months ago, we booked two cabins on the same cruise under an offer that is no longer available from Rivers casino in Philadelphia. I've previously written about how we used that offer to book two cabins on the same cruise in order to avoid paying an additional fee for our kids (we assigned 1 adult and 1 child in each cabin on our July 2023 cruise so that each cabin would be based on double occupancy).
However, since we both matched to Ocean Prime status, we each had another offer for a "free" MSC cruise. This time, we decided that we would book two different cruises and pay the additional fees for the kids. That meant that for each cruise, we paid the following for our family of four:
$359 per kid x 2
$59 for the Fantastica experience
$400 that we get back as onboard credit
That's a total of $1177 (or a net $777 — let's go!). My wife booked a 7-night Caribbean cruise and I booked a 10-night Mediterranean cruise and our cost was identical (service charges will be different). The cabin my wife booked on the 7-night Caribbean cruise was selling for $3,800 for 2 adults + 2 kids (before daily service charges). The 10-night Mediterranean cruise I booked would have been $2261.40 for the same cabin (yes, it would have been cheaper for the longer cruise — a number of things influence price, including port of departure, time of year, ship, etc). In either case, paying what feels like an effective ~$777 for each cruise seemed like a slamming deal.
Note that we will also pay $44.50 per day in service charges for the Caribbean cruise ($311.50) and about $40 per day (depending on the exchange rate) in service charges for the Mediterranean cruise (~$400). In total, we'll be out of pocket for about $1100-$1200 for each cruise between the extra person fees and service charges.
I generally put the word "free" in quotation marks on cruises because of unavoidable fees like service charges, though in this case most of the out of pocket cost we are paying is the additional fees for our kids. Rather than booking two cruises, we could have alternatively booked two cabins on one cruise again and paid a net cost of $59 for each cabin for the Fantastica experience plus service charges for just that one cruise and been out of pocket (after accounting for the value of the onboard credit) for less than $500 for either a single 7-night or 10-night cruise for all four of us. Instead, we decided that it was worth the additional fees to bring the kids and book two cruises (YMMV).
Bottom line
The "free" MSC cruise from Ocean Prime status is a terrific deal. We've written quite a bit about free cruise offers this year, but based on a couple of recent bookings, I thought it was worth sharing more about the process and my experience with it. Despite what you may think based on the past year, cruises still aren't our preferred method of travel, but I often say that you have to strike while the iron is hot in this game, and the free cruise iron has been smoking this year, so we are taking advantage of it while we can. While MSC has been my least favorite cruise line in some ways, there is no denying the fact that parlaying a $95 credit card into a 7-night or 10-night cruise for potentially as little as a few hundred bucks out of pocket is a great deal, particularly given the wide availability for booking the offer. In the end, between the two cruises, we will visit 7 cities we've never seen before (including stops in several countries we've never visited before) and return to several places we enjoy. Hopefully, the food will be better on these next couple of cruises, but I know I can count on good entertainment and a trip my family will enjoy — and I can't help but enjoy the low cost thanks to the games we play.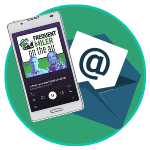 Want to learn more about miles and points?
Subscribe to email updates
 or check out 
our podcast
 on your favorite podcast platform.