United has released a promo code today that can save you $75 on economy or $250 on business class round trip flights to Europe, Dubai and a few other cities when using promo code VACAYABROAD.
The Deal
Save $75 off Economy or $250 off United Polaris fares to Europe, Dubai, Amman, Cape Town & Johannesburg when using promo code VACAYABROAD.
Key Terms
This targeted promotional offer is non-transferable.
Permitted Travel Area: Valid for published roundtrip fares for travel from the United States to Europe, Cape Town (CPT), Johannesburg (JNB), Amman (AMM), and Dubai (DXB).
Discount Amount: $75 off qualifying purchase of Economy fare or $250 off qualifying purchase of United Polaris fare. Maximum discount applies to direct roundtrip flights only. The discount applies only to the base fare, and not to any taxes or government-imposed fees or surcharges. Total price shown on the Review and Purchase page on united.com is inclusive of taxes and government-imposed fees and surcharges. Additional charges and other optional services may apply and are not subject to the discount.
Eligibility Restrictions: This discount may only be applied to the purchase of new tickets and may not be applied to previously issued tickets. Valid on applicable adult published fares purchased on united.com only. Published fares are those made generally available to the public by United Airlines. Not all published fares may allow the discount. United Packages, United Vacations, and United Specials purchases do not qualify for this offer.
Valid carrier: Discount is valid for travel only on United and United Express flights. Travel restrictions of the purchased fare apply.
Ticketing Dates: Tickets must be purchased by 11:59 p.m. (U.S. Central Time) January 26, 2023, while supplies last.
Ticketing: Discount only applies when ticket is purchased within the United States. All monetary amounts are stated in USD.
Travel Dates: Discount valid for travel between February 1, 2023, and May 17, 2023. All travel must be completed by May 17, 2023.
Blackout Dates: Travel is valid any day meeting travel period requirements.
Min/Max Stay Requirements: Per rule of fare purchased.
Valid Routing: Travel is valid for any permitted United routing meeting travel period requirements.
Stopovers: Per rule of fare purchased.
Fare Rules: All rules and travel restrictions of the purchased fare apply.
Qualifying Fares: The discount may only be used on United Economy or United Polaris fares, excluding Basic Economy.
Restricted Fares: This discount may not be used on the following fares: companion, contract, bulk, convention, tour conductor, children, family plan, government, group, military, tour basing, senior discount, student, youth, infant, Around the World, Circle the Pacific, Visit USA, or any non-published fares.
Flights on award travel tickets are not valid for discount.
Maximum number of passengers per itinerary: 9. All passengers must be ticketed in the same reservation/record locator.
Combinability: Not combinable with any other discount travel certificate or other discounted fares.
Upgrades: To determine if the fare purchased with this discount allows the use of an upgrade certificate, refer to the terms, conditions and booking class restrictions associated with the upgrade type you are using.
MileagePlus Accrual: MileagePlus mileage credit is awarded based on the purchased fare.
Changes: Rules of the fare determine if changes are permitted. If changes are allowed, there may be service charges and fees associated with a change. You will receive the value of the discounted ticket, less any of the aforementioned service charges and/or fees, towards the purchase of a new ticket.
Reaccommodation: In the event of a flight irregularity, alternative travel will be provided only on United flights or select partner airline flights.
Refunds: This discount is non-refundable. Once used, the discount will not be reissued for future use. Any refund due is based on the amount actually paid, minus any service fees. The discount may not be applied toward the purchase of another ticket when exchanging or refunding your original ticket, except when the original ticket qualifies for a reduced fare (guaranteed airfare rule applies).
Denied Boarding Compensation: Permitted.
Transfer of Certificate: This certificate is not transferable. Offer Code has no cash or MileagePlus deposit value and may not be sold, bartered or purchased.
Important Notes: Offer subject to availability and may not be available on all flights/dates. United's Contract of Carriage will be applicable to all travel undertaken, hereby.
Quick Thoughts
To get this discount, you have to enter the promo code before you start searching, rather than entering it while checking out. To do that, go to the home page on United's website or app, click 'Advanced Search' and enter the promo code 'VACAYABROAD' in the 'Promotions And Certificates' field.
When searching for flights to eligible destinations within the promotion dates, you should see fares listed with 'Special Offer'. Note that this promotion is only valid on Economy and Polaris (i.e. Business class) flights – Basic Economy and Premium Economy fares aren't eligible.
While the $75 discount on round trip economy tickets are still more expensive than Basic Economy, it does mean that there's a smaller premium for picking Economy. That extra cost might be worth it for the ability to choose your seat, make changes, etc. Be sure to click the 'Compare Fare Types' button though to get a comparison of the fares. For example, if you assumed that flights from Newark to London in Basic Economy wouldn't get a free checked bag, you'd be wrong – you get both a free carry-on and free checked bag.
Note that although this promotion is valid for travel from February 1 to May 17, flights have to be booked by January 26 and so you only have a couple of days to take advantage of this deal.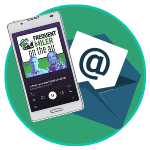 Want to learn more about miles and points?
Subscribe to email updates
 or check out 
our podcast
 on your favorite podcast platform.