During our Frequent Miler team meeting last week, we were discussing the Amex Platinum and Amex Gold referral threads we have in the Frequent Miler Insiders Facebook group and thought it would be fun to calculate how many points readers have likely earned since we set up those threads.
By genuinely super-convenient happenstance, it's been a year to the day since we set up the first of a few referral threads for readers to share their Amex Platinum referral links. It was about 1.5 months after that when we started our first Amex Gold referral thread.
We've since inserted a different reader's referral link on our Best Offers page every single day so that they'll earn bonus Membership Rewards when someone signs up for an Amex Platinum or Amex Gold card. By my rough calculations, that means Frequent Miler Insiders members have earned 30 million Membership Rewards between them over the course of the last year without any effort beyond leaving a Facebook comment.
Let's back up a little though to explain what's been going on in case you're confused by what I'm chatting about. On our Best Credit Card Offers page, we have links to the highest signup bonuses available for every card. If the highest offer has an affiliate link, we use that. If the highest offer doesn't have an affiliate link, we use that even though it costs us money by not displaying an inferior offer for which there is an affiliate link. And if the highest offer is only available via a referral link, we use that.
In the case of Amex Platinum and Amex Gold cards, for the last year or so the best welcome offers have only been publicly available via referral offers. You might occasionally be targeted for a better offer via email, in your Amex Offers, in different browsers, etc., but the only way to guarantee you'll get that higher offer has been to apply when using someone's referral link who, themselves, have been targeted.
That latter part is key. At the moment the best offer for the personal Amex Platinum card is 150,000 Membership Rewards after $6,000 spend in 6 months, while the Amex Gold best offer is 90,000 Membership Rewards after $4,000 spend in 6 months. Not everyone can refer to those offers though. On the Frequent Miler team, it's only Greg who's able to generate the 150k Platinum offer.
Up until very recently, you were limited to earning 55,000 Membership Rewards via referrals per card you're referring from. Both the Platinum and Gold offers provided 30,000 Membership Rewards for the referrer which meant they'd max out their earnings with only two referrals. It seems like most days at least two people apply for an Amex Platinum card and at least two people apply for an Amex Gold card through our Best Offers page. That means referrals get maxed out quickly and so there's no benefit for Greg to have his Amex Platinum referral link sitting there on the Best Offers page.
As a result, we set up referral threads on Facebook for both the Platinum and Gold cards for readers to share their referral links. Each day since then I've gone through and switched out the links on the Best Offers page.
The Math
Based on reader comments after their referral link was used, it seems like referrals have often gotten maxed out (i.e. they earned 55,000 Membership Rewards). I imagine there'll be the odd occasion though where they'll have only picked up one – or possibly zero – referrals, but I've assumed those are a minority of cases. As a somewhat realistic guesstimate, I've assumed that readers have earned an average of 45,000 Membership Rewards each day on each of the referral threads.
The Amex Platinum referral threads have been around for 365 days, while the Amex Gold threads have been around for 320 days. Based on the guesstimated 45k earnings per day per thread:
Platinum: 45,000 * 365 = 16,425,000 Membership Rewards
Gold: 45,000 * 320 = 14,400,000 Membership Rewards
Total = 30,825,000 Membership Rewards
More than 30 million Membership Rewards earned and the total could be even higher than that if the 45,000 assumption per day is lower than reality. Our Reasonable Redemption Value for Membership Rewards is 1.55cpp; if that's what you value those points at, it means we've helped readers earn almost $500,000 worth of points over the past year from those two referral threads alone which is pretty awesome!
How To Share Your Referral Links
If you weren't aware of the existence of these referral threads, please feel free to add your eligible link(s) to those threads if you've not done that before. Amex Platinum referral links have to provide the 150k welcome offer all the time and Amex Gold links have to provide the 90k offer all the time, not just in incognito mode. One way to help verify if that's the case is that to the best of my knowledge eligible referral links earn 30k Membership Rewards for the referrer, plus it states that the person applying will earn 150k/90k for the Platinum and Gold cards respectively.
On the Platinum referral thread, please leave your comment as a reply to Tim's initial comment on the thread, not as a regular comment as those will get removed. It's a similar setup on the Gold referral thread, but in that case please leave your comment as a reply to Nick's initial comment.
To help ensure things are fair for all readers, please don't leave your link if you've already left it on the thread – whether it's been used yet or not – as we're removing duplicate links. Seeing as it's a new year, we know that referral limits have reset, so once we've worked our way through all the current reader referral links, we'll set up new referral threads for people to share their links that were used last year but have since reset.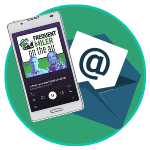 Want to learn more about miles and points?
Subscribe to email updates
 or check out 
our podcast
 on your favorite podcast platform.