Update: Many people are reporting successful refund/cancellation with Match.com today.  For those who spent more on the add-ons than on the actual subscription, this may be the easiest way to avoid the risk of overpaying for the miles.  As the official policy of Match.com is no refunds in most states, I would urge you to seek a refund sooner rather than later if you want to take that route.
Yesterday, we posted a shopping portal promotion from the British Airways shopping portal. We followed up on that with an update on the ability to take advantage of a specific deal for Match.com that would enable you to buy Avios at the effective rate of about .67 cents per point. Initial results are a mixed bag at best.
The deal we expected
The British Airways portal was offering 150 Avios per dollar spent at Match.com. The terms of the deal only specified that it was valid only for new subscriptions. While we initially mentioned the possibility of subscribing for one year for ~$200 for about 30K Avios, we later reported how to un-bundle your subscription to increase spend. By adding on features rather than bundling them, one could pay around $550. Some people found that they could disable promotional prices and raise the cost over $700. I spent about $550 plus tax and expected to receive more than 82,000 Avios.
Partial points pending
However, this morning purchases began tracking and the initial results are not what we expected. The British Airways portal is tracking the purchase, but only on the base subscription price without any add-ons — meaning that most users are seeing many fewer Avios pending.  For example, I see 28,784 Avios pending, which is based on my base subscription price of about $191.90:
What should we do?
If you only did the base subscription, you would likely do nothing — it seems that the miles are posting on those purchases.  If you purchased a number of the add-ons that do not appear to be triggering tracked miles yet, it is more complicated.
At this point, it's early. The British Airways portal's contact form will not allow you to contact them over a purchase that has not yet posted. That said, I know that many readers will want more information sooner rather than later. At this point, the options I see closely align with what Lucky has posted at One Mile at a Time:
Option 1) Reach out to the British Airways shopping portal via email, Twitter, etc. to inquire about the difference in Avios pending versus the actual purchase amount.

Option 2) Try to contact Match.com and cancel — whether just the add-ons or the entire order. I believe they have a no-refund policy, but it might be worth a shot for those looking to wash their hands of the deal.

—>Update: At least one reader, Jason, reports that he was able to get a full refund from Match.com today.

—->Update #2: Many people are reporting successful refunds via chat/phone today.

Option 3) Wait and see what actually posts in the end. Then, contact British Airways if it does not post based on the entire purchase amount. OMAAT mentions the possibility of filing a chargeback if necessary, though I'm not sure you'd have a case there.
I don't know the right answer. I think everyone has to decide what they think works for them, and if we keep the conversation going in the comments, we can see what works and doesn't as a group.
My initial inclination is to wait and see what posts.  Sometimes, shopping portals track funny.  I've had single purchases of multiple items that tracked separately and I've had multiple purchases on the same day that tracked on different days.  I am definitely not confident that the add-ons are going to track, but 1-day isn't enough time for me to be confident that they won't just track separately.
On the other hand, I know that the outcome here ultimately rests on commissions being paid.  Match.com pays a commission to the British Airways portal.  The portal passes along a piece of that commission in the form of Avios.  If Match.com does not pay a commission on the add-ons, the portal isn't going to, either.  If the system is not set up to automatically pay out on the add-ons, we will be relying on the shopping portal to go to bat with Match.com over the additional commissions.  I can see the logic in thinking that the portal is more likely to follow up with Match.com if consumers contact them.  I'm sure a number of people have already contacted the portal, so I will wait and see what those initial report-backs are and keep this post updated.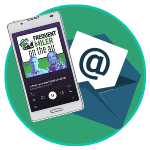 Want to learn more about miles and points?
Subscribe to email updates
 or check out 
our podcast
 on your favorite podcast platform.