Singapore KrisFlyer Miles are mostly great. Here's why I think so:
Promiscuity: Thanks to Singapore being one of the 3 most promiscuous airline programs, their miles are easy to get.  Simply transfer 1 to 1 from Amex Membership Rewards, Chase Ultimate Rewards, Citi ThankYou Rewards, or SPG (Starwood Preferred Guest).
Star Alliance: Singapore is a Star Alliance member and, as such, miles can be redeemed for Star Alliance awards (e.g. you can use Singapore miles to book flights on United, Air Canada, Asiana, Thai, etc.).  Since Star Alliance is the largest of the three major alliances, awards tend to be easier to get.  And, Singapore's Star Alliance award chart offers a few gems such as 20K one-way first class awards within the US and Canada; Mainland to Hawaii for 17,500 miles in economy or 30,000 miles in first class; and USA to Middle East / North Africa for 75,000 miles in first class.  More examples can be found in this MileValue post.
Singapore Airlines flights: Singapore has a separate award chart for its own flights.  One great feature is that if you book online, you get an automatic 15% discount on these award prices.  Another awesome feature is that when you use Singapore's own miles to book their flights, it is possible to book their top-of-the-line Singapore Suites.  Singapore Suites cannot be booked with partner airline miles.  A few years ago, I flew Singapore Airlines' Suites Class and absolutely loved it.

No close-in award booking fees: Some airlines, including United, charge a fee to redeem miles within 21 days of departure.  Singapore does not.
Cheap award changes: Depending upon the type of change you want to make, award changes are free, $12, or $20.  Or, you can fully refund an award for only $30.
All of the above make Singapore miles great.  But, there are a few downsides that keep KrisFlyer miles from fully deserving the "great" title:
Miles Expiry: Miles expire 36 months after accrual regardless of whether or not there has been activity in your account.
Fuel Surcharges: Singapore Airlines includes fuel surcharges in awards. Depending on the route and the carrier, this can mean a very large fee, or none at all.
Transfers from points are not instant: With some airline programs, transfers from Ultimate Rewards and Membership Rewards happen nearly instantly.  With Singapore, the transfers usually take less than a day (except with SPG which always takes long).
My Experience preserving my Singapore KrisFlyer Miles
Late last year AwardWallet alerted me that I had 21,875 Singapore miles that were about to expire:
I could have paid Singapore $24 or 2400 miles to extend the life of 20,000 of those miles for 6 months (they charge $12 or 1200 miles per 10,000 miles extended).  But, if I didn't use the miles in those 6 months, they would have been lost.
Instead, I followed my own advice from the post "How to keep Singapore Krisflyer miles from expiring (for up to 1 year)."  I used my expiring miles plus a few miles that still had some life in them to book a 23,375 mile Singapore Airlines award that I had maybe a 3% chance of actually flying.
I booked the flight about 11 months into the future with the knowledge that Singapore Airlines has very reasonable award change fees.  For example, they charge just $12 to completely change from one Singapore Airlines award to another.  And they charge just $20 to change from/to a partner award.  Complete fee details can be found here.
The idea was that once I found an actual use for those miles I could simply pay a small fee to change the award from the one I booked to the one I wanted.  If the flight I eventually wanted was with Singapore Airlines and on the same route, but on a different date, I could change for free.  If I wanted to change the flight completely, I would pay a $20 change fee.  Considering that $20 was the same price as what they would have charged to keep the miles active for 6 months, this seemed like a good idea since I could effectively extend my miles for a full year with this approach.  If more miles were expiring, the advantages would be even greater.
My experience using my preserved Singapore KrisFlyer Miles
Recently, I finally had a good use for those saved-from-expiring Singapore miles.  For a trip to Colorado, I had found one-way saver level first class award space on United Airlines.  Singapore charges 20,000 miles for this award and does not charge a close-in award fee.  Since I wanted to book with less than 21 days remaining, United would have charged a fee ($75 for non-elites, $50 for Silver elites like me, less for higher level elites) along with 25,000 United miles.
I called Singapore Airlines and asked to change my existing Singapore Airlines award to a Star Alliance award.  The friendly rep I spoke with quickly found the available award space.  He then cautioned me that the new award cost fewer miles than the one I had previously booked (20,000 miles for the new award vs. 23,375 for the placeholder award) and that they could not refund the difference.
At this point I had a few options.  If United had round trip saver space for the dates I needed, I could have expanded the award to a round trip award for 40,000 miles.  This way I wouldn't have lost any miles.  The problem with that plan (aside from the fact that United didn't actually have return award space available), was that I didn't have enough miles in my Singapore account to make up the difference.  I could have transferred extra points in from a transferable points program, but since those transfers are not instant, that plan would have had some risk: award space might not have existed at all by the time I was ready.
Another option, of course, would have been to use a different mileage program to book the award and to wait for another opportunity to use my expired Singapore miles.  I felt that that was too risky.  I might not have an opportunity as good as this one before the ticket fully expires at the end of the year.
I decided to accept the loss of 3,375 miles and the $20 change fee.  Since I was still within 6 months of the original expiration date for these miles, it turned out that I would have been a bit better off to have paid miles to Singapore to extend my miles for 6 months.  That said, I appreciated the luxury of having a full year to find a use for the miles even if it turned out that I found it within 6 months.
Another interesting finding was that the change fee was assessed in Singapore dollars rather than US dollars (despite the Singapore site showing fees in US dollars).  Specifically, they charged me 20 Singapore dollars for the change plus 8 Singapore dollars for the mandatory $5.60 TSA fee.  The total charge to my credit card, in US dollars, came to $20.41.  In other words, thanks to the current exchange rate, the actual change fee in US dollars was just short of $15, rather than the expected $20.  Not a big deal at all, but a nice little bonus.
Lessons learned
Overall, the process of extending Singapore miles by booking a far off award went smoothly but I did learn a few things that may help others (or may help me next time this comes up).
When booking a placeholder award, try to avoid spending more miles beyond those that will expire.  I had spent a few thousand extra miles in order to book a 23,375 mile award, but in the end I gave up 3,375 miles.  That wasn't terrible, but if I had hunted around more I probably could have found an award closer to my exact number of expiring miles.
If you know how you might use the miles in the future, consider booking multiple awards of the same size as the likely end-use.  For example, if you have 80,000 miles expiring and you think it is likely that you'll want to use those miles to book two separate round trip domestic first class awards, then you should book two separate 40,000 mile placeholder awards.  That way, when you change each one individually, you won't lose any excess miles.  A downside to this approach is that you'll pay two separate change fees (but those change fees aren't that big, so it's worth it).  Even better, for some, would be to book four 20,000 mile awards.  Again, more change fees will be involved, but you'll have more options such as changing to a single one-way domestic first class flight (20,000 miles), changing to a round trip domestic economy flight (25,000 miles), etc.
In many cases, it may make sense to pay Singapore (either in dollars or miles) to extend the life of your miles for 6 months.  This way, if you don't find a use for the miles after 6 months, you can then book a placeholder award for the future in order to extend the life of your miles another 12 months.
Wrap Up
I still really like Singapore KrisFlyer miles, but I really wish they would change their mile expiration policy.  The process of booking a placeholder award to keep miles alive longer works, but it's far from ideal.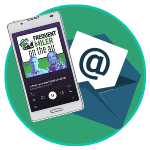 Want to learn more about miles and points?
Subscribe to email updates
 or check out 
our podcast
 on your favorite podcast platform.