This week at Frequent Miler, we've had news of a number of changes in the credit card lanscape. From a new 2x everywhere (up to 3x possible) transferable currency card rumored to becoming from Barclays to a shakeup in the IHG card from Chase, we've got the juicy gossip on new products said to be launching as soon as in the next few days perhaps. That means your last chance to pick up the current IHG card could be any day now, and see the details below of another card rumored to be pulled today. On the award front, we had a great post on how to fly first class for less and we explored why a hotel credit card might be worth $30K of your spending capacity. All that and more in this Frequent Miler week in review.
An anonymous source provided some information about a new card being released in April 2018 by Barcaly's, and it looks pretty interesting. Doctor of Credit has since gotten some screen shots and added some leaked details (see this post), re-confirming the info provided by Greg's source. Apparently, this card will not offer a signup bonus — though at 3x everywhere on either exactly $15K or $25K spend, that may not matter if Barclays secures deals with the right transfer partners. We should probably know more in coming days, so be on the lookout for another post if and when this one becomes official.
---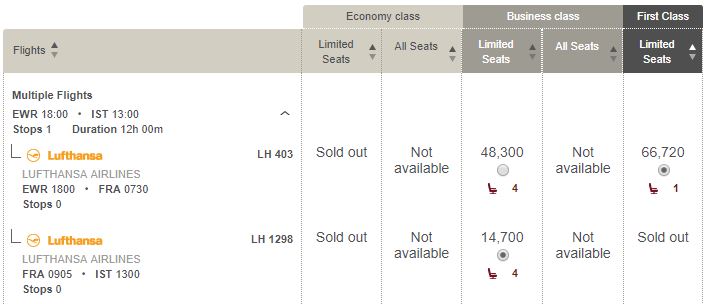 As a Citi ThankYou transfer partner, Avianca LifeMiles has really been attracting my interest in recent months. It helps that they have some great rates on short-to-medium domestic United flights if you live in the Eastern or Central regions of the US. But even more interesting perhaps is how hot the award chart can get with mixed-cabin itineraries. This post is especially relevant for those who live near a non-major airport and often need to connect to a gateway in economy class anyway — with Avianca, that can mean some excellent savings. See this post for more.
---
As of the time of writing, the public link on our Best Offers page for this card is still working (and a dummy booking might even produce a better offer for you), but the writing is on the wall: if you want to pick up this card, you need to move on it. As the annual free night certificate on this card is not capped — and the offer on the new card said to be replacing it suggests that the benefit will be capped on that new $89 card — it makes sense to strike while the iron is hot if you'd like to have this card in your stable. We can't say for sure that the existing card is going to be grandfathered in with the uncapped certificate, but it's possible that it could be. I can't think of many people who shouldn't have this card in their wallet.
---
If you're curious about what will be replacing the current IHG card, this post has the key details of the rumored new offer. If you often book 4-night stays or buy points directly from IHG, the new card might be of interest for you. I don't think I like it more than the current version — but if you can hold both, you might be able to stack two free nights at some hotels (though the certificate on this one looks like it'll be more restrictive).
---
On a road trip last week, I intended to book my hotel using Chase Ultimate Rewards points through the Chase Travel Portal. Not sure where we would end up, I planned to make my reservation sometime in the evening a few hours before arrival, as I've often done with online travel agencies in the past. Little did I know that I wouldn't be able to do that with Chase — and as it turns out, this limitation applies to all travel bookable through the online portal, including activities and flights. This seems like an odd restriction considering the fact that it doesn't apply to other OTAs, but it was a lesson worth learning for future reference.
---
Baby Rey would have been happy to have helped Greg earn nearly a quarter million miles over the next year. Alas, Hawaiian doesn't look like they can hold up their end of the deal on that one. Have you ever duked it out with a portal over a too-good-to-be-true payout? Gosh — a while back, when Marriott had a shopping portal, I made the mistake of placing a large HP order when the portal showed 150 points per dollar with HP. Not only did Marriott never pay out, it became a saga of 2 week lags in response over months and months until I finally threw in the towel. I give Greg credit for getting in the ring and going toe-to-toe with the Hawaiian Miles shopping portal in the name of science.
---
With the recent addition of more annual free night certificates based on spend with the Club Carlson / Radisson Rewards Visa cards, it might actually be worth putting spend on these cards if your travel patterns fit within Club Carlson's US strengths. While spending at this bonus definitely won't make sense for everyone, I was surprised at how much value can be found in this big spend bonus for the right type of traveler.
---
When the new Hilton cards launched this winter, we were left with a lot of questions about how that would shake out for various groups of people. Here we have an update with answers to a number of the questions raised.
---
That's it for this Frequent Miler week in review — check back soon for our week in review around the web and this week's last chance deals.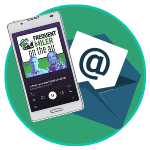 Want to learn more about miles and points?
Subscribe to email updates
 or check out 
our podcast
 on your favorite podcast platform.