With Nick experiencing an impressive Vacasa vacation rental this week, Stephen sits in to help Greg answer questions about alternatives to Christmas in Hawaii (25:00), car rental tips (42:54), and why so many people "hate" the Marriott program (34:42)? Listen to the full episode here, or click the timestamps below to navigate to each specific question in YouTube.
2:45 – ​Hey guys! Is it still possible to hold both CSR and CSP? Hoping to downgrade my CSR to a freedom, then sign up for CSP 100k offer, then sometime a bit later upgrade freedom back to a CSR. Thanks!
5:09 – My business has a 25% silent partner, will his credit get pulled when applying for a business card?
5:46 – Hey Guys, how concerned are you about the recent Schwab Platinum rumors?
9:40 – Greg and Stephen, what is the quickest way to earn status with an airline for someone that only travels a few times per year? Is is worth it?
12:45 – Can I book a second room with Hyatt and use a lounge access certificate to get lounge access, will have globalist status for 1st room.
14:21 – ​Hi guys! I snag an award night with suite upgrade at Hyatt Kaui for 6 nights. I'd like to say 2 more nights. Should I make additional reservation in my name, Guest or Honor, or something else?
17:52 – Any chance Hyatt extends certs past 12/31/21? I've found data points indicating Hyatt offering points for expired certs in the past. This seems less likely when so many people have certs.
22:14 – Hi-I am going for Hyatt Globalist and for some period of time I will be an explorist. As a practical matter, does the potential upgrade for Explorists really come through at all? thanks
25:00 – ​Destination suggestion for xmas time. 7 adults so challenging to be in one vehicle for sightseeing. typically go to an island but concerned this year due to Covid. Will Hawaii be too crazy busy?
27:19 – ​Hey guys, with the recent CSP sign up bonus increase, is Chase proving that its worth keeping your applications around 5/24? Bummed I'm missing out on it
30:27 – ​How do Amex charge card "credit limit" reporting get calculated for credit utilization ratio? And how does closing an Amex charge card affect the same ratio for any credit score implications?
32:08 – Is there a reason you wouldn't make bookings for others as a Globalist on YOUR account then add their name to the reservation so you get the nights? Instead of Guest of Honor bookings.
34:42 – Why do so many people hate the Marriott program? I personally love their properties. Not sure what I am missing
38:09 – Trying to figure out what card my daughter should apply 4. She is an auth user on 1 of my old accts. 9 months ago she was declined 4 the CSP . Then got student discov. Recently got delta business gold
42:54 – Hey Greg and Stephen hope you're both well. Just curious, what is your approach for Car rentals in general? Road tripping a few times this summer. Would love to get the most out of those trips.
47:50 – Hello. I got a founder card through a referral. 1st 6 months free. I got it to get Ceasars Diamond status for free. Though the Ceasars Diamond status is NOT available during the 6 month free trial. How can I get Ceasars Diamond status since Wyndham status match is on hold right now ? Thank you.
49:32 – Staying at Le Meridien Maldives as Titanium for 5 nights with 4 night stopover in Dubai on Emirates Biz. Any trip suggestions, tips, tricks, must do's? First time in both places.
53:49 – ​If I book all inclusive resorts like Hyatt in South America with UR, can I add my spouse/children to the guest list and have them enjoy the all inclusive perks? without buying multiple rooms
56:12 – What is max age when renting car in Europe (Spain), I am 78
57:22 – ​Greg why do you use Delta SkyMiles at all? I've looked into the program and the return and CPP is so low it just seems like a huge opportunity cost to not use another program instead. Am I wrong?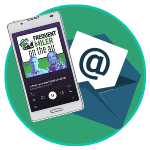 Want to learn more about miles and points?
Subscribe to email updates
 or check out 
our podcast
 on your favorite podcast platform.