The Ritz Carlton 140,000 point credit card offer is back.  In exchange for a $395 annual fee, you'll get 140,000 points after $3K spend in 3 months (details here).  Ritz Carlton points are equivalent in every way to Marriott Rewards points.  So much so, in fact, that you can opt to enter in your Marriott Rewards number on your Ritz credit card application so that you'll earn Marriott points rather than Ritz points.
Marriott / Ritz points are not nearly as valuable as airline miles, though.  In my Fair Trading Prices chart, I peg Marriott points at only a half cent each.  This is not an estimate of redemption value, but rather an estimate of the price at which people unwittingly buy Marriott points. It can be thought of as a price at which it would be reasonable to buy the points if they were offered for sale at a discount.
The Fair Trading price gives a rough idea of the value of Marriott Rewards points relative to other programs.  Most airline miles, for example, have a Fair Trading Price of around 1.5 cents.  That's three times the estimate trading price of Marriott points.  So, we can think of this 140K offer as being roughly comparable to a 50K airline offer.  That's really good, but not as jaw dropping as 140,000 points sounds.
I've written before about ways to get value from the Ritz card.  If you haven't read these posts before, I recommend taking the time to check them out:
In the posts above, I mostly assumed that people would keep the Ritz card for just a year so as to pay the $395 annual fee only once.  In this post, I'll explore the value one could get from keeping the card past the first year…
Card Benefits
Here are the primary benefits of the card:
Earn 5 points per dollar at Ritz & Marriott hotels; 2 points per dollar for restaurants, car rental agencies, and airline tickets purchased directly with the airline
3 upgrades per year to club level on paid stays
10% annual points premium
$100 hotel credit on paid stays of 2 nights or longer
$300 annual travel credit
Gold elite status first year, then ongoing with $10K account year spend
Platinum status with $75K account year spend
Airport lounge access via the Lounge Club
Net cost $95
There's no doubt that the Ritz-Carlton card has a steep annual fee ($395).  That said, if you play it right, you can use the $300 annual travel credit to effectively reduce the annual fee to just $95.  Obviously, if you have a lot of qualifying airline fees each year, you can pay for them with the Ritz card and get reimbursed.  If not, its possible to manufacture fees by buying gift cards, or by paying for refundable fees (see, for example: Award fee reimbursements: searching for limits).
Unfortunately, unlike the Amex Platinum card and the Citi Prestige card which reimburse airline fees automatically, with the Ritz card you have to call to request the reimbursement.  It's not a lot of work, but its certainly less convenient.
Good for perks, but not for spend (except for seeking elite status)
The Ritz card offers a number of perks that may be worth more or less depending upon your travel habits.  One thing that it is not good for is for earning rewards through spend.  Yes, the card does offer a few 2X categories (restaurants, car rental agencies, and airline tickets) and it does offer an annual 10% bonus, but the points earned are not as valuable as those earned with other cards.  A good comparison is the Chase Sapphire Preferred which earns 2X for restaurants and all travel.  While you might earn slightly fewer points with the Sapphire Preferred (since it doesn't have a 10% annual bonus), you're more likely to earn more points since it has broader 2X categories.  More importantly, though, the points earned with the Sapphire Preferred card can be transferred to many airline and hotel programs and even to Amtrak.  Or, at a minimum, the points can be redeemed directly for travel at a value of 1.25 cents each.  So, the flexibility and value of points earned with the Sapphire Preferred card are far superior.
Another good comparison would be to a 2% cash back card.  Even if you managed to average 2 points per dollar with the Ritz card, you would probably do better with a no fee 2% cash back card since it is rare to get better than 1 cent per point value from Ritz / Marriott points.
My advice with this card is to get it if you value the perks, but only use it for spend if you are seeking Gold status ($10K per year spend) or Platinum status ($75K per year spend).  And, of course, use it for spend at Marriott and Ritz properties where you'll earn 5 points per dollar.
Is it worth $95?
For the card to be worth keeping, I'd argue that you would have to get more than $95 worth of value from the card's perks each year.  To do so, you would either have to make use of the airport lounge benefit or hotel perks:
3 upgrades per year to club level on paid stays: If you can make use of this benefit, you could get much more than $95 value from a single stay.  Club lounges usually mean free breakfast and free afternoon/evening snacks.  Sometimes the evening offerings are extensive enough to serve as dinner.  Here's the catch: "Not valid on corporate or other promotional rates."  Depending upon how the hotel interprets the "other promotional rates" clause, it may be difficult to get these upgrades if you've booked your stay with any kind of discount.
$100 hotel credit on paid stays of 2 nights or longer: Keep in mind that you would only get $100 in "value" from this benefit if you use the credit and if would have spent that much or more at the hotel anyway.  The credit can not be applied to the room rate.
Gold elite status first year, then ongoing with $10K account year spend: At Rtiz properties, Gold status will give you free internet and a chance of a room upgrade.  At most Marriott properties, other than resorts, Gold status means free breakfast either in the hotel restaurant or via lounge access.  Depending on where you stay and how often, this benefit can be huge.
Airport lounge access via the Lounge Club: In my opinion, airport lounge access is rarely worth the retail price charged for a one time visit.  That said, you can get value from a lounge.  Generally you'll at least get free snacks and a place to relax away from the noise and crowds in the airport.  Better lounges also include meals which can be a big money saver.  The Lounge Club lounges are far from ubiquitous, though, so make sure they exist in the terminals you transit regularly if this benefit is one of the reasons you would consider keeping the Ritz card.
Ultimately it's a guessing game as to whether or not the card will deliver more value to you than the annual fee.  If you stay semi-regularly in Ritz and/or Marriott properties and you don't otherwise have Marriott or Ritz Gold status, then it probably is worth more than the annual fee… possibly far more.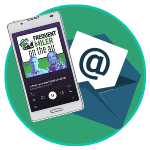 Want to learn more about miles and points?
Subscribe to email updates
 or check out 
our podcast
 on your favorite podcast platform.