One Mile at a Time published an excellent post today about the UK Air Passenger duty that's worth a read. In short, the UK Air Passenger Duty is a tax levied on itineraries departing from the United Kingdom, but how much that tax costs and when it is charged can be difficult to understand.
Ben's post does a remarkable job of breaking it down for those unfamiliar. In a nutshell:
You pay an unusually high departure tax when leaving the UK on a long-haul premium cabin itinerary.
You pay the tax on cash fares or award tickets regardless of airline
The tax is lower in economy class and nonexistent if you're only connecting in London. It is also lower if you are leaving the UK on a short-haul itinerary than on a long-haul itinerary.
The tax doesn't exist when you depart from Inverness.
There are therefore a few ways to sort of "beat the system" and avoid paying this unusually high departure tax (which will soon exceed $250 for those of us departing the UK to come to the US). The basic strategies are:
Don't depart from the UK. Take a train or cheap economy class flight to a nearby country like Ireland or France. Then, even if you want to fly British Airways, originate the ticket in Dublin or Paris and only connect in London and you won't pay the tax (though if you fly British Airways you'll still pay exorbitant fuel surcharges in many cases).
Depart the UK in economy class.
Depart from Inverness.
Depart the UK but make a stopover of more than 24 hours in another European country. Then you'll only pay the short-haul tax for the flight from the UK to your short-haul destination (less than 2,000 miles from London) which is far less than the long-haul tax.
One Mile at a Time goes into much greater detail in explaining these strategies and when the tax applies or does not apply. If you enjoy travel to the UK but you don't enjoy the extra $250 per passenger in fees for premium economy, business, or first class tickets then check out Ben's post for more detail.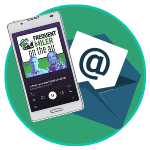 Want to learn more about miles and points?
Subscribe to email updates
 or check out 
our podcast
 on your favorite podcast platform.