Update: This post includes offers that were valid at the time of publication, but have since expired. Please click here to see the best offers currently available.
Following Hyatt's announced change from it's Hyatt Gold Passport program to its new World of Hyatt program (see 5 things I love and 5 things I hate about the World of Hyatt), Hilton too has re-branded and altered their loyalty program.  Let's walk through the new World of Hilton Honors program together to see what's what…
New Name
Hilton's loyalty program used to be called Hilton HHonors.  They've now dropped the double "H" in favor of a more spellcheck-friendly single H.  The program is now simply named "Hilton Honors".
My take
Shrug.  As a blog author I like that the new name is easier to type.  Other than that, I doubt the name change is meaningful to many people.
Awards no longer priced by category
Currently, Hilton HHonors has an award chart in which award prices are based on the hotel's category:
In the new Hilton Honors program, award prices will no longer be based on category.  Instead, award prices will be determined by Hilton via a secret recipe.  In other words… they've removed award charts.  Where have we seen this before…?  Oh yeah, Delta.
Hilton claims that top end award prices for each hotel will be the same as they are today, but that they'll sometimes be lower than today when prices are low and/or demand is low.
Some complain that the problem with this approach is that people can't plan ahead for their dream vacations.  In the new program there will be no way to know exactly how many points will be required.  Hilton replies, and I'm paraphrasing here, "Don't sweat it. You can search for room awards in the future to see the approximate cost.  And then when the time comes to book your stay, and you find out that the stay will require more points than expected, you can simply chip in some dollars to fill in the gap.  Win win!"
Personally, the "you can't plan ahead" issue doesn't bother me.  People plan ahead for paid vacations all the time.  Having a general idea of what it will cost is really what you need for planning purposes — not an exact number.  And yes, just like paid vacations, you may find that prices have jumped up when you're ready to book.  Oh well.
The bigger problem here is that as Hilton moves closer and closer to fully revenue based rewards, the possibility of getting outsized value for your points slips away.  On the plus side, it also means that getting completely hosed (e.g. getting very poor value for your points) should become less likely.  I've found both of these things to be directionally true with Delta, and I expect we'll find the same with Hilton.
My take
I'm mildly disappointed, primarily because I think this signals the end of opportunities for outsized value from Hilton points.  I would have been very disappointed except that Hilton's devaluation several years ago already stripped away most options for outsized value.  Since then, I've been content eking out close to half a cent per point value for most of my Hilton stays.  I expect that we'll see similar value in the new program.
New Points & Money Scheme
Currently, points & money awards are only available sometimes, and only with fixed prices.  For example, currently when searching Hilton.com for points awards, you'll usually see listings like this with no points & money option:
But sometimes points & money options are available at other properties, like this:
Ignoring room taxes and fees, the first example shows that you can get half a cent value per point by booking entirely with points.  In the second example, if you book entirely with points, you'll get only .42 cents per point value (29500 cents / 70,000 points).  But, if you book with points and money, you'll get (29500 cents – 12500 cents) / 28,000 points = .61 cents per point value.  In other words, in the current scheme it is sometimes possible to get significantly better value from your points via points & money awards.
The new scheme, coming "late February," will be completely different.  Unlike today, points & money awards will always be available.  And, you'll be able to pick how much you want to pay with points vs. cash.  Point Value will be determined 100% by the point award value.  If paying entirely with points gives you .42 cents per point value, then paying partially with points will give you the same .42 cents per point value.  In the Hilton Honors FAQ on this topic, they state:
How does Hilton determine the combination of Points and money for the slider tool?
Redemptions are the same value across the full range of the slider — Points are always consistent, and so is money. The slider is simply a tool created to provide our Members with more flexibility when choosing how many Points versus the money they would like to put towards their stay.

For example, if a hotel room costs $100 a night or 20,000 Points and you slide to use 50% dollars and 50% Points, it will cost $50 and 10,000 Points.
And:
How will I know if full redemption or Points & Money Rewards™ is a better deal?
As a Hilton Honors Member, you'll always have the option to book with all Points, with Points & Money Rewards™ or just with money. You can compare the options before you book to see what works best for you. It's also important to note we've set up Points & Money Rewards™ so it unlocks the same value per Point as an all-Points redemption.
Another change: currently Hilton HHonors members do not earn points on points & money award stays.  In the new scheme, members will earn points for the cash portion of the stay.  This is great because you'll no longer have to charge a small item to your room to get your stay to qualify for bonus point promotions.  Instead, you should be able to click the slider over one notch to add a small price to your room so that your stay will qualify.
My take on the new points & money scheme
This is a loss for those who sometimes found better-than-usual value in Hilton's current points & money options.  But, for those who don't have enough points for an award, it may be a win since this option will always be available.  And, as noted above, this change should also be good for situations where you want to book an award stay, but you also want to qualify for a Hilton promotion which requires point-earning stays.
Overall, I see this as a loss for points obsessed deal seekers, but a win for those looking for simplicity.
Pooling Points
Starting April 2017, it will be possible for up to 11 friends to pool their points together.  My reading of the FAQ suggests that pooling is really just a fancy way of saying that up to 10 friends can transfer their points to you for free.  Today, Hilton charges $25 per 10,000 points to transfer points to others.  In the new World of Hilton Honors program, transfers will be free.  Transferred points can be used for anything that regular points can be used for.
Transfers will have the following limits:
When you initiate pooling, up to 10 Hilton members can transfer points to you
A Member can transfer a minimum of 1,000 Points and a maximum of 500,000 Points into a pool in a calendar year.
A Member can receive up to 2 million Points in a calendar year.
My take on Pooling Points
Awesome!  Any options for freely moving points is a good one in my book.  Have a friend with Hilton Diamond status?  You will now be able to transfer your points to her so that she can book the stay and you can get treated like a Diamond guest (but make sure she adds your name to the reservation so that you can check in!).
Amazon Shop with Points
In July, you'll be able to use your Hilton points to pay for stuff at Amazon.com.  This is already possible with some bank programs such as Citi ThankYou Rewards and Amex Membership Rewards, but in those cases the per point value you get is terrible.  So, the key question is whether Hilton's per point value will also be terrible.  Here's what they say:
We'll share more on this closer to launch in the spring, but we are committed to offering the best possible value for our Members.
In other words, the value will most likely stink.
My take on Amazon Shop with Points
Yawn.  Most likely the value will be poor.  My guess is that they'll offer, at best, .25 cents per point.
Bank your Diamond Status
If you're unable to re-qualify for Diamond status, with this benefit you can keep your Diamond status for another year just by asking.  You can do this once per lifetime.
This benefit has the following requirements:
Must currently be a Diamond Member, have earned Diamond status for at least 3 years, but the years do not need to be consecutive.
AND Have completed stays totaling at least 250 nights, paid or reward

OR Have accumulated 500,000 Base Points or more since joining Hilton Honors.
Status matches to Diamond status do not count towards the above requirements.  There is no indication of whether earning Diamond status through credit card spend qualifies you.  My guess is yes.
My take on Bank Your Diamond Status
It's a nice feature, but Diamond status doesn't have much in the way of guaranteed benefits above Gold status.  And Gold status, which offers free breakfast, can be had just by holding any one of several credit cards (Amex Hilton HHonors Surpass, Citi Hilton HHonors Reserve, or any Amex Platinum).  Or, if you really want Diamond status, simply spend $40K per year on the Amex Hilton HHonors Surpass, or Citi Hilton HHonors Reserve.
Summary
Here's my scientific appraisal of each new feature:
New Name: Shrug
Awards no longer priced by category: Boo
New Points & Money Scheme: Meh
Pooling Points: Yippee!
Amazon Shop with Points: Don't care — won't use
Bank your Diamond Status: Nice for some
My overall take on the new Hilton Honors program is that it is… fine.  Hilton is quite rewarding in terms of the number of points you can earn per stay.  And, the promise of free breakfast for Gold elites is pretty good.  That said, in the new program it's doubtful that you'll ever get spectacular value for your points as is possible with other programs, most notably Hyatt.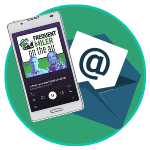 Want to learn more about miles and points?
Subscribe to email updates
 or check out 
our podcast
 on your favorite podcast platform.