Amex Fine Hotels & Resorts and The Hotel Collection bookings come with an attractive suite of benefits. More importantly for some, Amex Platinum cardholders receive up to $200 per calendar year in statement credits for prepaid Fine Hotels and Resorts (henceforth FHR) or The Hotel Collection (THC for short) bookings. Previously, it was impossible to change the date on those prepaid bookings without cancelling and rebooking, which could cause a clawback situation on the credit (more explanation to follow below). However, you can now change the date online. For those already a few steps ahead of me, I'll say that I don't know whether the credit will get clawed back, but I have reason to believe it won't.
The Amex Platinum prepaid hotel benefit
The consumer versions of the Amex Platinum card come with an annual benefit of up to $200 in statement credits each year for prepaid hotel bookings through either Fine Hotels & Resorts or The Hotel Collection. Both of those programs offer benefits that somewhat replicate elite status. You can read more about those programs and other similar ones in this post: Getting the elite experience without elite status via credit card & preferred partner hotel booking programs.
This benefit is relatively straightforward: make a prepaid FHR or THC hotel booking, get a statement credit(s) up to $200 in statement credits per calendar year.
Amex typically applies the $200 statement credit for a qualifying booking within a few days after booking. So, for example, if you made a qualifying prepaid booking today (7/24/23) for a stay that happens in September (let's say 9/15/23), you would expect to receive the $200 credit a few days after the charge posts (probably by 7/31/23 more or less).
Previously, the only way to change a Fine Hotels and Resorts or The Hotel Collection booking was to cancel it and rebook it. Amex claws back the credit when you cancel and then re-applies it when you rebook. I'll provide a simple example here, but in the next section I'll explain why that gets messy.
Let's again consider the example above where you book a stay today that will occur in September. Then, let's say that sometime next month you decide that you would like to switch dates to October or you'd like to switch hotels: previously, your only option was to cancel the September reservation (provided the cancellation policy of the hotel allows for it). In that case, Amex will claw back the $200 statement credit in rather short order. In other words, you'll have:
Paid $200 on 7/24/23. Card balance shows $200 (for example)
Received a $200 statement credit around 7/31/23 (give or take). Card balance shows $0 (for example)
If you later cancel, you'd get a $200 refund from the hotel. Card balance shows -$200.
Amex would then claw back their previous $200 statement credit. Card balance returns to $0.
You could then make another qualifying booking to once again trigger the $200 prepaid booking credit.
Essentially, if you change plans the same year in which you've used the credit, then the news I'm reporting today doesn't matter to you since you could always just cancel and rebook.
The reason this news is exciting is for those who plan to use this year's credit toward a hotel stay that occurs next year.
Can't use your credit for a stay this year? Book a stay this year for next year
What if you won't have a need for a prepaid FHR or THC booking this year? The solution has been to wait until late in the year and then make a booking for next calendar year. You'll trigger this year's prepaid hotel benefit and enjoy the stay next year.
For instance, near the end of 2023, you could make a reservation for a stay that really occurs in the middle of 2024 and you will receive the 2023 $200 statement credit within a few days after the charge posts. Then, in January 2024, you'll have a fresh statement credit benefit to use on another booking. Some people even time this out and book those for back-to-back stays at the same property (just don't expect to get the $100 on-property credit twice on back-to-back bookings).
Stretching the FHR/THC benefit into the next calendar year gets messy when plans change
While a booking made this year for a stay that occurs next year can be a good way to use up the statement credit benefit when plans don't change, things get messy if you need to change plans in that scenario. As noted above, you previously could not change the dates of an FHR or THC booking. Your only option if plans changed was to cancel and rebook.
As an example, let's roll back the clock: I did not find an opportunity to use the prepaid hotel benefit on one of my Platinum cards in 2022 (this actually happened on a couple of cards, but let's keep it simple and talk about one specific card). In December of 2022, I made a qualifying prepaid The Hotel Collection booking for a stay scheduled from August 2-4, 2023. I received the the $200 statement credit for 2022.
I have also used my 2023 prepaid hotel credit with a separate booking that was completed several months ago.
However, plans have since changed for the reservation I made in December 2022 and I need to change the dates on that stay. The problem to this point has been that if I cancel that stay, Amex will claw back my 2022 prepaid hotel booking credit. I can not jump in a time machine to make a new qualifying 2022 booking, so once they claw back the credit (since I will not have had a qualifying booking in 2022), there will be no way for me to recover last year's prepaid hotel credit. Essentially, I will have missed out on using that benefit.
Again, previously, readers reported contacting both Amex and the hotel directly to inquire about date changes and were told it was not possible to change the dates without cancelling and rebooking. This has meant that some have lost out on the credits.
However, Amex has made a change that I think will be a massive improvement: you can now change the dates on a prepaid Fine Hotels & Resorts or The Hotel Collection booking online.
The dates no longer work for that booking I made in December 2022 for August 2-4, 2023. However, when I go to manage the booking in My Trips, I now see a button to "Change Dates". This is huge.
I was then able to select new dates and the booking engine re-priced my stay.
In this case, the new dates were about $10 cheaper. The system accurately shows that I should expect a refund for that $9.53 difference.
The most exciting thing about this to me is that neither my hotel confirmation number nor the Amex Travel confirmation number changed. This was not a cancel-and-rebook situation, this was clearly just a modification of an existing reservation.
Let me be clear: I don't yet know that Amex won't claw back the statement credit on the grounds that I made a modification to the booking. However, I am at least very hopeful that since the booking did not get cancelled and the confirmation numbers remained the same, hopefully the system will not register any change in my eligibility status for that 2022 benefit.
Why is this awesome?
This is awesome because it makes those next calendar year bookings far more flexible.
As an example from my household, I have noted before that the Ritz-Carlton Tysons Corner, just outside of Washington, DC, is a fallback use of the Platinum card benefit for me. The hotel is reasonably nice, it is connected to an upscale shopping mall, and it is around the halfway point of a drive we take to visit family members once or twice a year. I know that in most years I would find an opportunity where that property would be convenient (and conveniently, it often costs around $200 a night).
On one of my cards, I made a few speculative bookings at that hotel. I had to make several bookings because I knew that I previously couldn't make a change. Since I didn't know exactly when we would travel, I picked several dates hoping that one of them would work. The major annoyance there is that meant that I had to prepay for multiple $200+ bookings. I'd get a refund as I canceled the reservations we wouldn't use, but it's still a pain to prepay for multiple speculative reservations, especially in two-player mode. One could easily end up fronting a couple thousand dollars to Amex to scattershot speculative bookings.
However, assuming the previous year credit does not get clawed back in the event of a date change, I could presumably keep one booking for the Ritz-Carlton Tysons Corner and just change the date on that one booking if and when we decide to travel (obviously assuming that price and availability allows). That's much more convenient both in the sense that I don't need to front the money for 4 or 5 speculative prepaid reservations and also in the sense that I don't have to plan my trip around when those 4 or 5 bookings exist but rather I could change to any date that works.
Note that you can't change hotels and I don't know if you could move the booking to a future year
The limitation here is that you can only change dates. If you want to change hotels, I think you'll still be stuck cancelling and rebooking (and therefore losing that 2022 credit in the example above). You'll therefore want to stick to speculative bookings at hotels in areas where you are highly confident you'll want to travel.
In response to the question I anticipate some will ask, I'll add that I don't know how far out you can push the dates on the new booking. For instance, if I wanted to change my August 2-4, 2023 booking (that I reserved in December 2022 with my 2022 benefit) to actually stay in January 2024, would that be possible? Amex doesn't typically open the booking calendar for next-calendar-year Fine Hotels & Resorts or The Hotel Collection bookings until November, so I don't think it would be possible to change the dates to 2024 until November. Could I instead change the dates now to November and then in November change the date again to January or June 2024 without a clawback of my 2022 statement credit? I don't know. I'm probably not going to run that experiment.
Still, I think the ability to change dates is a huge improvement.
Bottom line
Amex has launched the ability to change dates on a Fine Hotels & Resorts booking, with a handy "change dates" button appearing in the top right corner when you pull up a booking to manage it. This is great news that makes Fine Hotels & Resorts bookings far more user-friendly and flexible. I am particularly excited about the fact that I was able to change the dates on a booking made in 2022, presumably without Amex clawing back a statement credit I had previously gotten for that booking (note that I just made the change over the weekend and I will update and republish if Amex ultimately claws back the credit, but I am hopeful that they will not). If this does work as I expect, it will be great news for those booking next-year stays with this year's prepaid hotel booking benefit.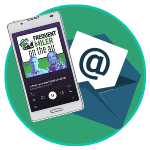 Want to learn more about miles and points?
Subscribe to email updates
 or check out 
our podcast
 on your favorite podcast platform.