Late last week, Amex delivered bad news to huge numbers of Bluebird and Serve account holders.  They shut down accounts due to "unusual usage patterns."  I reported the news here:  Amex kills Bluebird and Serve for manufactured spend.
In the post "Bluebird Serve Birdpocalypse: How to liquidate remaining gift cards," I answered a question asked by many: What do I do with all of those gift cards I bought with the intention of loading to Bluebird or Serve?
Another popular "what do I do?" question came from those who's accounts were not shut down.  If that's you, you probably have similar questions.  Should you try to get in as much manufactured spend as possible before getting shut down?  Should you lie low for a while until it all blows over?  Should you continue to use the card, but try to do so in a way that avoids shutdown?
To answer these questions, it would help  to know the following:
Was last Friday's bloodbath a one time event?  Or, will Amex continue to shutdown accounts?
Is there a pattern of use that is safe from shutdown?
My best guess: Friday's account closures were not a one time event
Somebody at Amex took the time to add a clause to the Bluebird and Serve member agreements stating that Amex has the right to suspend or terminate your account if you manufacture spend.  Specifically, the new text states (bolding is mine):  "We reserve the right to suspend or close your Account… if, among other reasons,… you structure purchases or conduct transactions … to manufacture spend." This leads me to believe that Amex is serious about stopping this practice.
My bet is that Friday's account closures were not a one time event.  I expect that accounts will be shutdown monthly, if not more often.
My best guess: Only unloading through spend is safe
If you read the comments in my post about the account closures, you'll see that its pretty hard to detect a pattern.  Some people who manufactured only tiny amounts of spend were shutdown, while some who maxed out the full $5,000 per month were spared.  It seems to me that people who used their Bluebird or Serve cards like credit cards (to buy things in-stores or online) were a bit less likely to be shutdown.
My bet is that Amex isn't concerned with how people are loading their accounts, but rather with how they are unloading them.  If you unload primarily through bank withdrawals, bill pays, or ATM withdrawals then Amex is almost certainly losing money with you as a customer.  If you unload by using your card like a credit card to pay for things, then Amex earns a transaction fee with each purchase.  That is how they want you to use their card.
The problem for us is that there isn't much upside to using the card that way.  Any time you use your Bluebird or Serve card in place of a regular credit card, you lose out on earning rewards from your credit card.  The one pattern of use that might still make sense is if you have a way to earn outsized rewards when buying gift cards.  For example, if you have a card that earns 5% cash back at stores that sell gift cards with low fees (say 1%) then you'll clear about 4% when buying those gift cards.  Then, you can load those gift cards to Bluebird or Serve to use for daily spend.  Of course, you could achieve the same thing by using those gift cards directly for daily spend, but you may find that using a single card is more convenient.  Plus, if you use your card for daily spend, then you can surely get away with some amount of bank withdrawals, bill pays, and ATM withdrawals without getting shut down.
My recommendation
My recommendation depends upon your situation:
If you can afford to wait and see, then I recommend stopping use for a while.  In time we may learn more about what is safe and what's not.
If you're desperate to manufacture spend right now, then go for it.  We don't have any proof that Bluebird or Serve will continue to be viable avenues for manufactured spend in the future so there's little risk to getting the most out of the card while you can.
If you have two cards still open, consider splitting the difference.  Continue to manufacture spend with one card, but lie low with the other.
If you would like to use your card as a "5X everywhere card" then consider trying out my suggested use pattern above.  Earn 5X buying gift cards (that's the hard part), load them to your Bluebird or Serve card, then use your Bluebird or Serve card for everyday spend.  Do small bill payments or ATM withdrawals now and then, but don't make that your primary way of getting money off of the card.  Caution: this suggestion is based purely on speculation. If I'm wrong about what Amex is looking for, then you may get your card shutdown with this approach as well.
Do you have a card still open?  If so, what do you plan to do?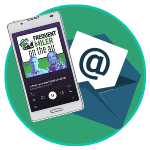 Want to learn more about miles and points?
Subscribe to email updates
 or check out 
our podcast
 on your favorite podcast platform.