I'm not a huge fan of all-inclusive resorts. I've only been to a handful over the years, and to me they often seemed like a significant upcharge for copious amounts of mediocre food and booze that made me feel pressured to eat at the resort, as opposed to sampling local restaurants. That changed a bit when my wife and I stayed at the Hyatt Zilara in Cancun for a long weekend a few years ago. The resort was beautiful, the food and drinks were good and we had a lovely time. It seemed like Hyatt did all-inclusives a notch above the rest.
So, when Hyatt acquired the AMR Collection last year, I was intrigued that they were making such a huge investment in the category. I was most interested in the Zoetry brand, as it was adults-only, emphasized relaxation over beer bongs and seemed to be made up of smaller, more "boutique" properties.
A couple of weekends ago, we were able to try out the Zoetry Paraiso de la Bonita, which is in Puerto Morelos, in between Cancun and the Riviera Maya. The resort is only 90 rooms, with another 9 on the "Impressions" side that feature butlers, bigger rooms and some additional dining options. The standard room on an award booking is a 1200-foot oceanfront suite and quite impressive. We applied a suite upgrade and stayed in a 1300-foot oceanfront "lovers" suite with a massive patio and private plunge pool. We had a great time.
This is my kind of all-inclusive. The only music is the occasional live solo-guitar, there's no foam parties or pool volleyball. It's very tranquil. Best of all, the entire resort is effectively oceanfront, quite a bit closer to the water than you would be at most larger properties…the (almost empty) beach was about 15 feet from our patio. The drinks were well-made, with high-quality spirits. The food was good-to-very good with a couple of standouts here and there. Starting with an in-depth welcome with drinks and a full property tour and continuing with warm, responsive service, there was a genuine effort to make folks to feel welcome.
The decor needs a facelift, for sure. The drink service could be slow by the pool and at the restaurants. The dining schedule was quite haphazard and it was impossible to find out which activities were being offered on which days until early morning, day of. Also, for folks that like lots of things to do and afternoon karaoke by the pool, this is probably not the place. It's quiet. But, as an oceanside place to relax with a book and a drink for a couple of days, the Zoetry Paraiso de la Bonita fits the bill.
Zoetry Paraiso de la Bonita Bottom Line Review
Bottom line: All-inclusives aren't something that we look for when traveling but we really did enjoy our time at the Zoetry Paraiso. I wouldn't want to spend a week here (or at any all-inclusive for that matter), but 4 days/3 nights was great. The entire place feels oceanfront, the beach seems private and the food and beverage are good quality, maybe even a step above the Hyatt Zilara further north. While those who like pool volleyball and lots of activities may be twiddling their thumbs here, folks looking to relax to the sound of waves with a drink in hand will find much to like.
Points Price: All-inclusive category C, 23-29K points per night.  It was 25,000 pts/night for the three nights that we were there.
Cash Price: As would be expected, there's significant seasonal variation.  For the nights we stayed, the cash member price was $700/night, including taxes.  I've seen it as low as $275 and as high as $1000.
Points Value: Good, most of the time. It seems fairly easy to get 2-3 cents per point, well above our reasonable redemption value for Hyatt points of 1.6 CPP.
Resort Fee: None.
Parking: Free valet parking.
Turndown service: Nightly.
Housekeeping: Daily, as well as on-demand mini-bar and laundry service. Responsive to preferences for water, coffee and mini-bar selections. Each unit has a gate in front of the door that functions as a "do not disturb" sign, making it easy for staff to know when you're there and when you're not.
Internet: Good enough on most of the property for streaming. That said, we were fairly close to the main pool/restaurant/reception area. The rooms at the end of the resort are quite far from the hotel core, so may have less dependable wifi.
Dining: The food was a pleasant surprise overall, but the current scheduling is frustratingly odd. El Chiringuito and La Canoa are supposed to alternate nights open, but on the only night of our stay that La Canoa was supposed to be open, it was actually closed due to a special multi-course dinner in front of the Thalasso pool. So we were never able to try La Canoa. The pairing dinner was strange as well. Originally, tickets were $300/couple and then went down to $170 couple. We didn't know what was going on (because there was nothing listed in the activities) and went to the host stand while a Mayan ceremony was happening to ask if it was a private event. They said that we could get a "preferred" rate of $120 with a "special" bottle of wine, which we declined. As we walked away, the host ran after us and said that we could have dinner for no additional cost if we were willing to have cocktails instead of the bottle of wine. So we did it…and the food was actually very good. But the whole process was confusing and a bit bizarre. Once all three restaurants are open every night, it will be a better experience.
El Chiringuito – Lunch and Dinner: A smaller restaurant with a marvelous view over the ocean and pier. This was our favorite of the restaurants. The proteins are cooked over a wood fire and each dish we had was quite tasty. The dinner menu is on the small side, but supposedly it changes often. It was only open one of the nights that we were there, so I can't confirm or deny how often the items change.
Restaurant Kaax – Breakfast, Lunch and Dinner: This is the only restaurant open for breakfast (outside of the restaurants on the "Impressions" side). The breakfasts were solid with a nice variety of American and Mexican dishes, fresh juices and smoothies. They refer to it as the "international" restaurant, which seemed to simply mean that each night was themed. The first night we were there was "Mexican," the second was "Italian" and the third was "Prime Rib." We went there for Mexican night and the tamales and empanadas were good, if nothing to write home about. The outdoor area is quite nice, but the indoor dining room was kind of chintzy and overlit.
Sushi Bar – Lunch only: From 12-4:30 daily, there is a sushi bar outside of restaurant Kaax that serves an assortment of fresh-made sushi rolls (no nigiri). Again, the rolls were good, if not mind-blowing.
La Canoa – Dinner only: This is the formal, "fine-dining" option and the only one that actually has a dress code (no sandals, no swimsuits, button-down shirts for men). Because of the confusing dining schedule, we never got to eat here as it was closed the only night that it was supposed to be open due to a special dinner (that they wanted to sell tickets for). This has the best wine list and it's possible to arrange private dinners in the wine room (for a significant fee).
Hippo's – Pool Service: Open all day. The bar itself is a thatch-roofed pagoda structure with drinks only. It does all of the bar service for the pool/beach area and you can order some food there (limited to the pool/beach menu).
The Library Bar – Open all day: This functions as a "club lounge" of sorts. It's air-conditioned and has games, tvs, computers, overstuffed sofas, etc. It is also used as the check-in area for World of Hyatt elite members. We found that the cocktails here were our favorites and there's a wider selection of higher-end spirits here than there is at Hippo's.
La Bonita Bar – Open 3pm-11pm: This is a smaller version of the Library bar that is only open to guests on the "Impressions" side.
Red Kitchen – Breakfast Only: This is the breakfast area for guests on the "Impressions" side. It is effectively a chef that will make anything that you want. There is a menu that changes daily, but there's no expectation that you stick to it. They can also make take-away lunches on request.
Red Kitchen – Dinner Only: This is an included restaurant for guests on the "Impressions" side and can be open to other guests by reservation and with an upcharge (I was told that it was $90 per couple for non-Impressions guests). It is Asian Fusion and many folks that I talked to said that it was their favorite meal of the stay.

Spa: Full spa, with complimentary hydrotherapy sessions and a saltwater Thalasso pool. There are also some complimentary wellness classes, including yoga, soundbathing and tai-chi.
Fitness Room: Next to the spa, with a view over the Thalasso pool.  Easily the weakest part of the resort, laughably small and under-equipped. There are a couple of free weights, two elliptical machines and a creaky treadmill. Limited to an occupancy of 5 at a time (and even without COVID restrictions, more than that would feel quite crowded).
Hyatt Globalist Elite Benefits: 

Suite Upgrade: The standard room for award bookings is an 1,130 sq ft oceanfront suite. It looked like most of them are on the second floor. We applied a confirmed suite upgrade in advance which booked us into an 1,290 sq ft oceanfront "lover" suite with a private plunge pool on the patio.
Welcome Amenity: On arrival, there is tequila and limes, a bottle of sparkling wine and fruit. I believe that this is standard for all guests.
Club Lounge: None. There is an air-conditioned lounge open from 7am-11pm that has snacks, a bar, games, couches, computers, etc.
Free Breakfast: Included for all guests.
4PM Late Checkout: A nice benefit of the Zoetry brand is that, officially, they don't have a checkout time. They say that you're welcome to stay as late as you need on the day of departure. When I inquired, the concierge told me at midnight we'd be charged another night (and that they might need to move use to another room if ours was booked that night). I can't vouch for how late you can actually push it, but 7-9pm certainly didn't seem to be an issue.
Free Parking: Free valet parking is included.

Would I stay again?  I would be tempted to try another one of the AMR brands if we did one in Cancun again, primarily out of curiosity. That said, this was a very pleasant time with warm service and a laid-back vibe that we enjoyed a lot. The food and beverage was very good quality, overall. I wouldn't mind another stay.
Zoetry Paraiso de La Bonita:

Great, laidback vibe with the emphasis on relaxation as opposed to partying
Good location 20 minutes from the airport, but away from the bustle and touts of the Cancun area
The whole resort feels much more oceanfront than many larger properties. You're rarely more than 30-40 feet from the beach and you can hear the waves from all units, I imagine
Overall, good food and beverage with well-made cocktails and quality spirits
Base rooms are quite large and have, at the very least, oceanfront terraces
Warm, thoughtful service
Checkout policy on the final day makes it feel much less hectic than some resorts

Zoetry Paraiso de La Bonita cons:

Property does show its age and feels a little dated
Confusing dining schedule with only two restaurants open each night and only one for breakfast
While we loved the tranquil, calm atmosphere, we met a few folks that were going stir crazy after the first day or so. If you like constant activity and lots of partying, this may not be the place for you
Like all resorts in the area, it does have Sargassum Seaweed issues throughout a large (and growing) portion of the year
Laughably bad fitness area
Image Gallery
One Bedroom Oceanfront Suite with Plunge Pool
Main Pool Area
Thalasso Pool Area and Gym
Beach Area and waterfront
Restaurants
Restaurant Kaax and Sushi Bar



El Chiringuito
La Canoa
Library Bar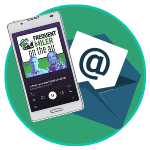 Want to learn more about miles and points?
Subscribe to email updates
 or check out 
our podcast
 on your favorite podcast platform.