Are your points and miles free? Does it cost you something when you redeem them? Is your travel free if you use your points? Does it make a difference how you've earned them? Spoiler alert: Greg didn't agree with everything in my post about this topic the other day and I think we walked away agreeing to disagree, so if you ever ponder the purchasing power and value of your points, you'll want to check out this week's Frequent Miler on the Air.
On the blog this week, read about how to score 2 Southwest Companion Passes and 267,000 points or more with just 3 credit cards if you're playing in two-player mode, which could be a great way to drastically reduce costs for a family of four or two couples who want to join forces. We also try to answer the tough questions like how to pronounce Qatar, whether you should speculatively transfer to Aeroplan with a 30% bonus, and a lot more. Watch, listen, or read on for more.

00:43 Giant Mailbag
04:59 What crazy thing….did Barclays do this week?
10:44 Mattress Running the Numbers: Why Greg isn't transferring to Aeroplan
16:27 Awards we booked this week
26:20 Main Event: Award travel is free! No, it's not! Does it matter?
27:39 Opportunity Cost
31:16 Redeeming points: is it free?
42:50 When people say "my travel is free", are they talking about the earning or redemption side?
52:55 Is acquisition cost relevant to your redemptions?
1:08:44 Does free matter? What is the Joy of Free worth?
1:20:05 Question of the Week: How can one meet minimum spending requirements on business cards?
Subscribe to our podcast
We publish Frequent Miler on the Air each week in both video form (above) and as an audio podcast. People love listening to the podcast while driving, working-out, etc. Please check it out and subscribe. Our podcast is available on all popular podcast platforms, including Apple Podcasts, Spotify, and many more.
Alternatively, you can listen to the podcast online here.
This week on the Frequent Miler blog…
There is a common habit that exists in describing award travel as "free" — and let's be honest, it's fun to walk into a swanky hotel or airline cabin and feel like you got it for nothing. But is it free? I think if we're being honest we can agree that it isn't. But how much are we paying? Since we could alternatively earn cash back, does it cost us something to earn miles? If we could redeem our points for cash or an experience, should we think of it as though the experience "cost" us the equivalent amount of cash that we could have gotten with the miles? This post attempts to answer some of those questions — and we expand on many of them on this week's podcast. Whether or not you agree with my perspective, I hope you are at least thinking of the opportunity costs of playing our game.
On a recent episode of Frequent Miler on the Air, Greg and I talked about why it might make sense to speculatively transfer to Aeroplan with the current Chase transfer bonus. Then, on this week's show, he might have convinced me not to do it with the argument he put into this post. Like Greg, I've been earning Amex Membership Rewards points at a much faster flip and so, while I'd likely miss out on a transfer bonus, I have access to a decent supply of points that could become Aeroplan miles, but a far more limited supply of points that could become Hyatt points. I'm still considering it though: if for example I transferred 150K Ultimate Rewards points to Aeroplan, I'd pick up 45K bonus miles — and I'm pretty sure that I could replace that 150K Ultimate Rewards points before I'll need another transfer to Hyatt. If I become more sure of that statement, I might make a speculative transfer to Aeroplan — we'll see.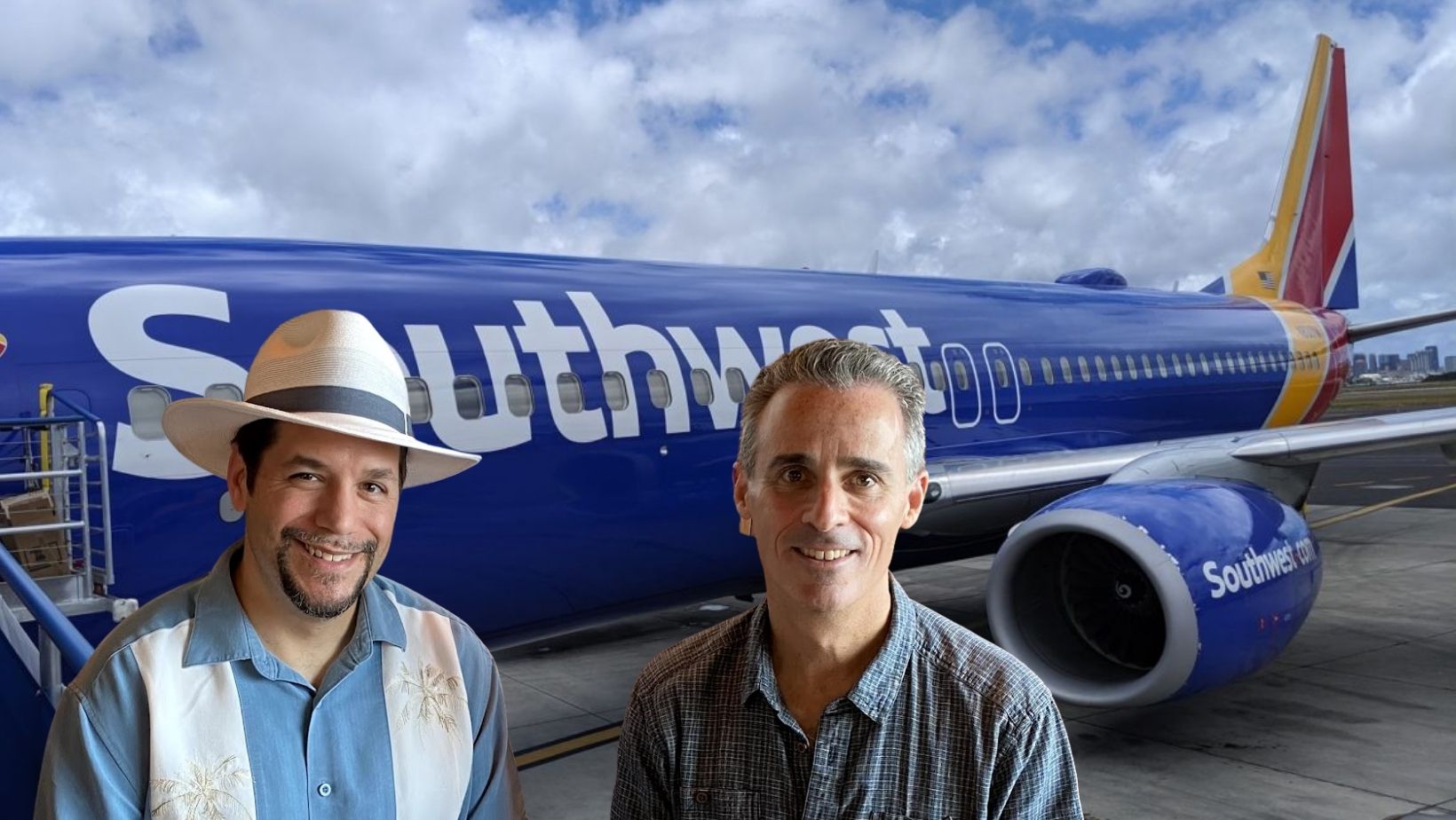 It is common knowledge that one person can get a Southwest Companion Pass with two new credit card welcome bonuses, but did you know that two individuals playing the game together could get two Companion Passes with just three total credit cards? Thanks to Southwest multi-referrals and currently-increased offers, you could end up with well over $3,000 worth of points and two Companion Passes with just $11K spend.
Do you know how to pronounce Qatar correctly? Does Greg? You watch the video and judge for yourself whether you, Maisie, or Greg sounds the most like the locals. This much I know: I'm probably never going to pronounce it well, but if I get back to Qatar and get out of the first class lounge, I hopefully be able to say where I am thanks to this post.
United is making changes to earning elite status next year — the short story is that earning status will be harder, but I'm not one to chase status so that part of the news didn't make much difference for me. Much more interesting to me is the fact that United has finally gotten with 2022 and removed award redeposit fees. That makes United miles more valuable to me than they previously had been, so I'll call this a net win for me.
Well this is potentially exciting news: Air France may soon start allowing stopovers on a one-way award ticket and it sounds like a stopover will be free. If this comes to pass, it will certainly increase the value of Flying Blue awards – and given how easy it is to earn Flying Blue miles (since you can transfer from any major transferable currency to Flying Blue), I could see this becoming very popular despite Air France's moderate surcharges.
Greg writes here about his experience renewing global entry on arrival back into the US. Unlike Greg, I do not have Global Entry. Part of the reason for that has been that appointments are difficult to get and I generally don't want to commit to a 6hr-8hr round trip to the nearest airport that does interviews. However, many readers have told me how painless it can be to handle the interview portion on arrival. Greg found that to be totally accurate, though some readers in the comments have not been so lucky. Personally, I'll just stick with Mobile Passport: it's free, easy, and there's none of this periodic interview business to deal with.
---
Don't forget to check for this week's update to last chance deals to make sure you check deals off your list before they expire.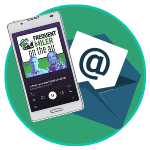 Want to learn more about miles and points?
Subscribe to email updates
 or check out 
our podcast
 on your favorite podcast platform.