Holy transfer bonuses, Batman! Somebody at Amex has opened the floodgates on transfer bonuses because we have woken up today to not one, not two, not three, but twelve transfer bonuses from Amex Membership Rewards. I don't ever recall seeing so many transfer bonuses from a single program before. The Amex points parade continues to march on there is something for everyone right now. Note that most of these bonuses are valid through 9/30/22 (but the bonuses to Choice and Marriott are scheduled to run through 10/31/22).
The Deal
American Express has launched twelve transfer bonuses today as follows:

Airline transfer bonuses

Aeromexico: 1,000 to 1,920
Aer Lingus Avios: 1,000 to 1,250
Air Canada Aeroplan: 1,000 to 1,150
Air France / KLM Flying Blue: 1,000 to 1,250
Avianca LifeMiles: 1,000 to 1,150
British Airways Avios: 1,000 to 1,250
Hawaiian Miles: 1,000 to 1,200
Qantas Frequent Flyer: 500 to 600
Virgin Atlantic Flying Club: 1,000 to 1,300

Hotel transfer bonuses

Choice Privileges: 1,000 to 1,250
Hilton Honors: 1,000 to 2,600
Marriott Bonvoy: 1,000 to 1,200
Key Terms
Most of the bonuses above are scheduled to run rom 9/1/22 to 9/30/22 (the exceptions are Choice Privileges and Marriott Bonvoy, which are scheduled to run through 10/31/22)
See individual program for specific terms
Quick Thoughts
We have at times seen Amex run a couple of transfer bonuses at once, but I don't think we've ever seen so many transfer bonuses at once — even when including transfer bonuses from other issuers. September may turn out to be a great time to be booking your 2023 travel.
Those looking closely may say that the total number of transfer bonuses here is really more like a dozen minus one. While the British Airways Avios and Aer Lingus Avios programs are separate and have separate award charts, you can move points freely between the programs, so a bonus to one is also a bonus to the other. Notably, that's also true of Iberia, but interestingly Iberia is not included in this transfer bonus. That's not really a big deal since you would ordinarily want to transfer first to British Airways anyway. That's because transfers from Amex to British Airways are instant, whereas transfers to Iberia are not. If you're looking to ultimately transfer to Iberia, the fastest way is to transfer from Amex to British Airways and then from British Airways to Iberia. That said, you do need to make sure that your British Airways account is not part of a family pool and that the details of your British Airways and Iberia accounts match exactly. See this post for more detail.
Along the same lines, you could use this bonus to ultimately move Avios from British Airways to Qatar Airways Avios if you so desire.
While the number of transfer bonuses is unprecedented, the transfer ratios are not. These are fairly typical transfer bonuses for the most part. We have seen better bonuses in the past to British Airways (as high as 40% as I recall), Virgin Atlantic (also a high mark of 40% in the past), and Air Canada Aeroplan, though I believe higher bonuses to Aeroplan have only been available on a targeted basis. While a transfer bonus to Aeroplan is on the one hand exciting, on the other hand keep in mind that their award chart devalued today.
Still, some transfer bonus beats no transfer bonus and the best transfer bonus is the one that is available at the time that you are booking your trip. How I do wish that these bonuses had been around a month or two sooner for our coming 3 Cards 3 Continents challenge!
For inspiration about how to put these bonuses to use, see our Amex Membership Rewards sweet spots post. We will get all of these transfer bonuses added to our Current Point Transfer Bonuses page shortly.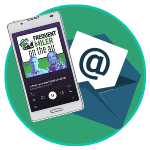 Want to learn more about miles and points?
Subscribe to email updates
 or check out 
our podcast
 on your favorite podcast platform.