The affiliate offers for the Capital One Spark Miles, Spark Cash, and Venture Rewards cards have expired and those cards are temporarily unavailable through Frequent Miler.
At the start of the year, in the post "Predictions for 2015, 83.3% guaranteed," I reviewed my predictions from 2014 and published new predictions for 2015.  The title of the post came from the idea that 5 out of my 6 2015 predictions had come true.  It turned out though that I was wrong: the one prediction I had thought was wrong was actually right.  So, I really scored a perfect 100% for 2014 predictions.  Now, in 2015, there's only one way things can go from there, right?  Right…
2014 predictions reviewed
Here are the predictions I made in 2014.  All came true:
Barclaycard will increase the signup bonus for the US Airways card
Citibank will revive their public 50K offers
American Express will offer short term and targeted big bonuses for their Platinum cards
The impending merger of AA and US Airways will create short term opportunities for deals in both paid and award travel.
Shopping portal mega-deals will be scarce until the fourth quarter
A new financial product will emerge that will make manufactured spend easier than ever
2015 predictions
Here are the predictions I made for 2015:
Gary, from View from the Wing, will grudgingly admit that Delta SkyMiles should no longer be thought of as SkyPesos.
New 40K and/or 50K offers will spring up from lessor known banks.
Citibank will add one or more new transfer partners to their ThankYou Rewards program.
Target will continue to allow REDbird credit card loads at least until August 2015.
Target will roll out REDbird country-wide in October 2015.
In the fourth quarter of 2015, Amex will add the ability for REDbird customers to enroll in Amex Offers,
Let's look at each:
SkyMiles / SkyPesos
Recently, Delta introduced 5,000 mile awards on specific short-hop discounted routes.  I've been able to find these 5,000 mile one-way prices on flights from Los Angeles to/from San Francisco, San Jose, Oakland, and Sacramento; and between Portland and Seattle.  I see this trend as a big improvement in the SkyMiles rewards program. Previously, it was crazy to use miles for otherwise cheap flights (since you would get so little value for your miles), but now there are at least a few routes where it can make sense to do so.  Plus, those with relatively few Delta SkyMiles can now find decent uses for them.
So, you would think that Gary, from View from the Wing, would relent and take away the SkyPesos moniker, right?  Maybe not.  He says that this new development should scare us.  And, he says "I do not like it".  His primary argument is that this development heralds the end of outsized value from our SkyMiles.  Maybe that's true (but the answer will really depend on how they handle awards on partner airlines in the future), but isn't that in itself a good reason to drop the SkyPesos name?  If we'll consistently get a bit over 1 cent per point value from SkyMiles, then those miles may not be the most valuable currency out there but at least they should be measured against US currency, right?  SkyPennies, perhaps?
New 40K or 50K offers from lesser known banks
As predicted, we've seen good offers from lesser known banks, but I believe they've been limited to specific regions.  With this prediction I thought that we would see some new nationally available offers.
Recently, Capital One rolled out two big offers for their Spark Business cards: one for 50K points and the other for $500.  These are very good offers for cards with strong point earnings (2X everywhere) and low annual fees (first year free, then $59).  One big downside is that Capital One is known to request hard pulls from all three credit bureaus when you sign up.  However, there are advantages to going with Capital One.  I recommend reading what the Devil's Advocate has to say.  Follow his embedded links for more information.  I wouldn't call Capital One a "lesser known" bank, but they have been largely out of the picture for a while when it comes to the area of big signup bonuses.
In the meantime, the usual go-to banks have continued with big offers, unabated.  For example, Citi has stepped up their game considerably with solid 50K offers for their Premier and Prestige cards.  Barclaycard has continued its 40K Arrival Plus offer along with good offers for several airline and hotel co-branded cards.  And, Chase has continued with its amazing offers such as the 50K offers for its United cards and Southwest cards.  Amex, meanwhile, has continued to target people for their very best offers rather than making them publicly available.  However, some targeted offers are available to everyone through simple browser procedures.
Even though we haven't seen lesser known banks come out with nationwide 40K/50K offers (that I can remember), we have seen regionally available 50K offers and we now have Capital One introducing new nationwide 50K offers.  The point of the prediction was that there would be big new offers from unexpected places.  I think we can call this one a win.
Citibank Transfer Partners
This one was an easy win. I predicted that Citi would add one or more new transfer partners to their ThankYou Rewards program.  And, so far this year, they've added two:  In January, they added Virgin Atlantic; and in February they added Qantas.  Now I just hope they add a few more useful partners.  Hint to Citibank: we would all be very happy to see Alaska Mileage Plan on the list!
Target to allow REDbird credit card loads through August…
I got this one wrong! As of May 6th, it is no longer possible to reload REDbird (the Target Prepaid REDcard) with a credit card at Target.  Fortunately, REDbird is still worth keeping.
REDbird nationwide rollout in October 2015
This one might still happen.  We'll see.
Amex to to allow REDbird enrollment in Amex Offers in Q4 2015
I have until the end of the year for this one to pan out.
Tally to-date: 2 right, 1 wrong, 3 TBD
So far, two of my 2015 predictions have come true (Citi transfer partners and new 50K offers) and one has proven false (REDbird credit card loads).  If I get all of the remaining 3 correct, I'll end up with the same 83.33% prediction rate that I first thought I had at the end of 2014.  That would be nice, but I now think the chance of Gary giving up the SkyPesos name is pretty darn slim…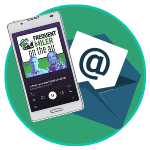 Want to learn more about miles and points?
Subscribe to email updates
 or check out 
our podcast
 on your favorite podcast platform.