The Chase Sapphire Reserve card offers a standard signup bonus of 50,000 Ultimate Rewards points (worth $750 in travel!).  To get that bonus you have to pay the $550 annual fee and you have to spend $4,000 in 3 months.  The $550 annual fee does not count towards the $4K spend requirement.
I've written before about why I think the card is worth keeping long term, but thanks to its signup bonus, it's equally compelling for those who intend to cancel or downgrade in 12 months.  Those who travel frequently (including by bus, train, taxi, Uber, etc.), can make use of the card's $300 in annual travel credits twice in their first membership year.  Since the travel credits are available each calendar year, it's possible to get $600 in travel credits in your first 12 months of card ownership.  Combine that with using the 50,000 bonus points for travel at a value of 1.5 cents each and you can get $1,350 worth of travel in exchange for that $550 annual fee.
The first challenge is to get approved for the card: How to get approved for the Sapphire Reserve.
The second challenge is to meet the $4,000 spend requirement within 3 months.
For the latter, here are 3 easy options…
1) Open a bank account (or two)
Doctor of Credit maintains a list of banks that accept credit card funding of new accounts.  Importantly, Doctor of Credit also keeps track of whether or not this funding is treated as a cash advance. The key is to find banks that allow large initial deposits by credit card and where Chase credit cards do not treat that funding as a cash advance.
At the time of this writing, for example, it looks like you may be able to safely fund a new OceanFirst Bank account up to $2,500 and an Agriculture Federal Credit Union account up to $1500.  Options that work change regularly, though, so please find up to date information on Doctor of Credit's page: here.
Make money too!  Doctor of Credit also keeps a list of current bank bonuses where you can earn cash for opening a bank account.  Note that some banks have more stringent requirements than others for earning the bonus (such as direct deposits).  Details here.
2) Pay federal Taxes
The IRS maintains a list of payment processors that accept credit and debit cards for tax payments.  Currently, the best option for credit card payments is Pay1040.com which charges a 1.87% fee. Tax payments are always counted as purchases not as cash advances.
If you can float the money, you can knock out the Sapphire Reserve's $4K spend requirement in a single blow by paying $3927 in estimated or end of year taxes. With fees, the total will come to just over $4K.  And, if you can float the money, you don't need to worry about whether you overpaid taxes: if your end of year tax preparations show that you overpaid, the IRS will send you a refund.
3) Pay bills with Plastiq
UPDATE: This option may not work with Chase Visa cards (like the Sapphire Reserve). Plastiq has been having issues with some Chase Visa cards coding their service as a cash advance.  If this is still an issue when you try it, Plastiq will pop up a warning.
The Plastiq bill payment service accepts credit cards for almost any type of payment.  Plastiq can be used to pay your mortgage, rent, tuition, contractors, baby sitters, and much more.  You cannot use Plastiq, however, to pay your credit card bill or to pay yourself.  A more complete list of accepted and not-accepted types of bill payments can be found here: Complete guide to Plastiq credit card payments.
At the time of this writing, Plastiq charges 2% to pay by MasterCard or 2.5% to pay by Amex or Visa.  And, periodically they offer better rates for repeated payments (such as this current offer for MasterCard mortgage and rent payments).
Since the Sapphire Reserve card is a Visa card, Plastiq will charge a 2.5% fee.  If you use Plastiq to pay $3903 worth of bills, you'll pay a total of $97.58 in fees, and you'll quickly knock out the Sapphire Reserve $4K spend requirement.
Other easy options
Please see: 9 ways to increase credit card spend without leaving home.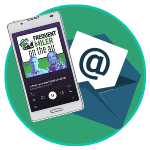 Want to learn more about miles and points?
Subscribe to email updates
 or check out 
our podcast
 on your favorite podcast platform.