Last week I posted "$100 free for DIRECTV customers!" Those with DIRECTV and a few Amex small business cards can use this offer to get free money from American Express. But, what about those who do not have DIRECTV?
It might be time to give it a try…
Quick review: Amex is offering a one time $100 statement credit to Amex business card cardholders who register for the promo and use the card to pay $100 or more to their DIRECTV bill. If you have multiple Amex business cards (including employee cards), you can register all of them and each will qualify for the statement credit. The promo is supposedly just for DIRECTV for Business, but it works for personal DIRECTV accounts as well. Full details can be found in last week's post.
Trying out DIRECTV…
One way for those without DIRECTV to make use of this offer is to sign up for DIRECTV. Then, use your registered Amex cards to pay your bill. Prepay as much of your bill as DIRECTV will allow. Note that I have never been a DIRECTV customer so I cannot vouch for its quality or customer satisfaction.
DIRECTV Signup Offers
It so happens that there are multiple signup offers for DIRECTV that might make this more appealing (hat tip Milenerd):
In addition to the above special offers, there are online portal offers. At the time of this writing, here were the best portal deals (you can find up to date offers here):
Which deal is best?
At first blush, I'd say go for the 30K United miles. However, when I click through to that offer (or to the AA offer), I find that package prices are higher than with the Hilton offer or the portal offers.
For example, I see this when clicking through the United or AA offers:
And, I see this when clicking through the Hilton or portal offers:
The pricing shown above is just for the first 12 months, so you can save $10 per month, or a total of $120 altogether, by using the Hilton or portal offers.
The next best airline mile offer is 12,500 points through the Southwest portal. If we ignore the fact that people value United miles differently than United miles, you can see that there is a tradeoff: 17,500 additional miles when picking the United offer in exchange for $120 more in fees. That's akin to paying .68 cents per mile for the extra United miles. Since we'll be getting Amex to pickup the tab for those additional miles, I'd say it's well worth it! Unless… if you're working towards a Southwest Companion Pass in 2015, this could be an easy way to get 12,500 of the 110,000 requires points.
Credit Inquiry
When you apply for DIRECTV, you'll find that DIRECTV wants to do a credit check. If you allow it, there is a chance that this will be a hard inquiry (in other words, the inquiry itself could affect your credit score). I found reports on the web in both directions: some reported hard inquiries, others said they only received soft inquiries. I haven't yet tested this out, so I don't have personal experience to report.
You can choose to proceed without a credit check, but I found that DIRECTV wasn't lying when they said they would charge $300 more for that privilege. You might have better luck on the phone, though. Some have reported that they were able to go without a credit check simply by providing a credit card.
CAUTIONS
If you plan to do this, keep in mind that all of your Amex business cards must be enrolled in the offer by 1/31/2015. And, all payments to DIRECTV must post by 3/31/2015.
In case you're wondering… I'm not planning to do this deal myself. I do think it's a lucrative deal, but I have my cable TV setup working fine, and I'm not really interested in messing with it at this time.
Fine Print
For those who like to read the fine print, here is the fine print I found with the United 30K offer:
United MileagePlus Offer: MileagePlus offer is valid to new DIRECTV customers who provide their MileagePlus number when ordering DIRECTV service through the phone number listed above, or online at united.directv.com. Customers who have a current DIRECTV account, or have been a DIRECTV customer within the last 24 months are ineligible. DIRECTV account must be kept current and in good standing for a minimum of 30 days before MileagePlus miles will be awarded. Please allow 6-8 weeks for bonus miles to post to your account. DIRECTV hardware and programming available separately. Credit card required (except in MA & PA). Programming, pricing, terms and conditions subject to change at any time. Pricing residential. Taxes not included. Receipt of DIRECTV programming subject to DIRECTV Customer Agreement; copy provided at directv.com/legal and in your first bill. This promotional offer may not be combined or used in conjunction with any other promotional or partner offers.

Miles accrued, awards, and benefits issued are subject to change and are subject to the rules of the United MileagePlus program, including without limitation the Premier® program (the "MileagePlus Program"), which are expressly incorporated herein. Please allow 6-8 weeks after completed qualifying activity for miles to post to your account. United may change the MileagePlus Program including, but not limited to, rules, regulations, travel awards and special offers or terminate the MileagePlus Program at any time and without notice. United and its subsidiaries, affiliates and agents are not responsible for any products or services of other participating companies and partners. Taxes and fees related to award travel are the responsibility of the member. Bonus award miles, award miles and any other miles earned through non-flight activity do not count toward qualification for Premier status unless expressly stated otherwise. The accumulation of mileage or Premier status or any other status does not entitle members to any vested rights with respect to the MileagePlus Program. All calculations made in connection with the MileagePlus Program, including without limitation with respect to the accumulation of mileage and the satisfaction of the qualification requirements for Premier status, will be made by United Airlines and MileagePlus in their discretion and such calculations will be considered final. Information in this communication that relates to the MileagePlus Program does not purport to be complete or comprehensive and may not include all of the information that a member may believe is important, and is qualified in its entirety by reference to all of the information on the united.com website and the MileagePlus Program rules. United and MileagePlus are registered service marks. For complete details about the MileagePlus Program, go to www.united.com.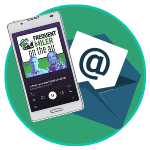 Want to learn more about miles and points?
Subscribe to email updates
 or check out 
our podcast
 on your favorite podcast platform.