As of January 1, 2015, Delta has been awarding miles based on the ticket price rather than the distance flown.  Under the new program, long distance heavily discounted flights result in far fewer earned miles than before.  For example, as shown in the image below, a $320 flight between Detroit and Los Angeles used to result in 7,916 earned SkyMiles for those with Platinum elite status.  Today, the same flight will earn only 2,880 miles.  And a person with no status at all will earn only 1,600 miles.
Of course, there are many counter examples in which you can earn more miles in 2015 than you would have before. High priced, short distance flights are good examples.  Still, I expect that most people will earn fewer miles from flying in 2015 than they would have in 2014.
If you live in an area served by many other airlines, you may have already jumped ship away from Delta to a competitor.  If you live near a Delta hub, though, or you simply prefer flying Delta, jumping ship may not be an option.  If that's you, here's how to make the most of Delta 2015…
Get more from your miles
One ameliorating (I had to look up the spelling of that word!) factor of Delta 2015 is that Delta SkyMiles are arguably worth considerably more now than they were before.  There are a few reasons for this:
Delta now allows one-way awards.  As a result, it's easier to find saver level awards.  If you find saver level awards in one direction, but not the other, you can now book one-way with miles and pay cash for the other direction (or use another mile currency for the other direction).
Delta has made more saver level awards available.  Delta used to be extremely stingy with making the cheapest level awards available.  Today, however, they seem to have made more seats available at saver level than ever before.
Fewer miles will be in circulation.  Thanks to the change in how miles are earned, we can expect fewer miles to be handed out.  As a result, there should be less competition for awards.
Delta has drastically improved their online award calendar. While the new calendar is far from perfect, it is still unquestionably far superior to what we had before.  Today, finding reasonably priced awards is many times easier than before.
On the flip side of these improvements, Delta has eliminated free stopovers and open-jaws that used to be available with their round-trip awards.  It used to be possible to use these features to visit multiple cities on one award, or even book one and a half trips for the price of one award.  So, for those who took advantage of these features, Delta SkyMiles may have reduced a bit in value.
Personally, I've taken advantage of the free stop-over and open-jaw many times, but I'll still gladly trade them for the ability to book one-way awards.  Just yesterday I booked an award flight using Delta miles for the outbound and AA miles for the return.  That wouldn't have been possible in the past without paying Delta the full miles required for a round trip ticket.
Earn more miles from flights, but pay less
American Express offers 3 Delta branded cards:
Gold Delta SkyMiles® Credit Card ($0 intro annual fee for the first year, then $95 per year).  Read my review here. (Update: This offer has temporarily expired.)
Platinum Delta SkyMiles® Credit Card ($195 annual fee).  Read my review here. Update: This offer has expired.
Delta Reserve Credit Card from American Express ($450 annual fee). Read my review here. Update: This offer has expired and/or is not currently available at Frequent Miler.
An interesting perk of the Platinum card is that you are given a domestic companion certificate each year upon renewal.  This makes it possible to buy two round trip economy tickets for the price of one (plus taxes and fees for the companion).  The Delta Reserve card has a similar companion certificate but it's even better: this one allows buy one, get one free first class tickets.  With either type of companion ticket, the primary ticket holder earns redeemable miles and Medallion Qualifying Miles (towards elite status) whereas the companion earns none.
While the companion certificates are limited to certain fare classes, it's been rare in my experience to have trouble finding availability (your experience may vary, of course).  Where I use these tickets regularly is for overpriced holiday travel.  Flights that usually cost less than $400 often soar to $700 or more during the holidays.  And, reasonably priced award flights tend to be nonexistent during those times as well.  The companion ticket then makes it possible to save a lot of money.  Often, during the holidays, first class fares cost only a bit more than economy fares.  In those cases, the Delta Reserve companion tickets offer a fantastic value.
One new unintended perk to these companion tickets is that the primary ticket holder can now earn far more miles in 2015 than they would have before.  As long as the companion ticket is used to offset unusually high ticket prices, you should find that mileage earning will be higher as well. Update: These offers have expired and/or are not currently available at Frequent Miler.
Hawaii residents do especially well!
While Delta's companion tickets can't be used to fly to Hawaii, Hawaii residents can use them to fly to the mainland.  In that case, there are huge savings to be had and miles to be earned!
Earn from credit cards rather than from flying
Unless you fly a tremendous amount, there are many more opportunities to earn miles from credit cards than from travel:
Signup bonuses
An easy way to earn miles quickly is by signing up for the best credit card offers.  Delta miles can be earned from the following credit cards:
All Membership Rewards cards. Membership Rewards points can be transferred to many different airline programs, including Delta. Note that there is a small fee to transfer Membership Rewards points to US based programs, such as Delta.
All Starwood Preferred Guest (SPG) cards.  SPG points can be transferred one to one to many different airline programs, including Delta. When points are transferred in buckets of 20,000 at a time, you'll earn a 5,000 mile bonus.  In other words, 20,000 SPG points equals 25,000 airline miles.
Daily Spend
Another way to earn miles with credit cards is to use those cards for all daily spend.  If you use the right card, it is possible to average much more than 1 mile per dollar spent.  Here are some examples:
Amex EveryDay Preferred Card: Earn 3x points at US supermarkets on up to $6,000 per year in purchases (then 1x); 2x points at US gas stations; and 1x points on other purchases.  Even better: Make 30 or more purchases with your card in a billing period and earn 50% more points on those purchases less returns and credits!  That means it is possible to earn 4.5 points per dollar at supermarkets, 3 points per dollar at US gas stations, and 1.5 points per dollar everywhere else.  For most people I expect that this card will result in far more earned points for daily spend than pretty much any other card available.
Delta Reserve Card: This card offers 15,000 bonus miles (and 15,000 bonus MQMs) when you achieve $30,000 spend in a calendar year.  Then, you can get the same bonuses again at $60,000 spend.  So, if you spend exactly $30,000 or $60,000 in a calendar year, you will average 1.5 miles per dollar across the board.  Plus, of course, you'll also earn valuable Medallion Qualifying Miles (MQMs) to move you closer to the next level of elite status. Update: This offer has expired and/or is not currently available at Frequent Miler.
Starwood Preferred Guest Card: This card earns 1 point per dollar for all spend (except at SPG properties where it earns 2 points per dollar).  That doesn't sound like much, but if you transfer 20,000 points at a time to airline miles, you'll earn a 5,000 mile bonus.  With that bonus, this card has an earning rate of 1.25 miles per dollar for all spend.
Manufactured Spend
"Manufactured Spend" is a collection of techniques for increasing credit card spend in ways that results in getting most or all of your money back. The reasons for doing so include: meeting credit card minimum spend requirements, earning credit card big spend bonuses, or simply earning credit card rewards.
By taking advantage of some of the easier manufactured spend techniques, its possible to earn far more miles and even obtain elite status via the Delta Platinum or Reserve cards.
Here are a few posts that can help get you started: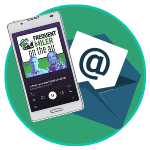 Want to learn more about miles and points?
Subscribe to email updates
 or check out 
our podcast
 on your favorite podcast platform.