UPDATE 12/1/2014: The offer that this deal was based on has expired earlier than advertised. The advertised offer said that code RR57 was good until December 31, but it turns out that the code actually expired 11/30/2014. I will report back once a new, working code is found.
Through the end of this year, 1-800-Flowers is offering 1500 Southwest Rapid Rewards points for each purchase of $29.99 or more. You must use code RR57 at checkout to qualify.
If you use the Passport program for free shipping and buy something that costs exactly $30 (they're hard to find, but they do exist), you'll earn 50 points per dollar (1500 / $30 = 50).
Big Habitat wrote about the offer here and he published this image of the offer:
Big Habitat suggested that one could use this offer to buy a Southwest Companion Pass by placing 74 $30 orders. That's just crazy enough to be worth doing. Maybe. You'll want to time it to get your points next year for maximum value. I plan to follow up next week with my thoughts about the best ways to use this promotion to get the Companion Pass. For now, though, here are some things you need to know…
Important details
You can buy other things: When you browse to 1-800-Flowers, you can see a number of other affiliated brands listed as tabs across the top: 1-800-Baskets, Fruit Bouquets, Cheryl's, etc. I tested buying a popcorn tin from The Popcorn Factory and found that the system did accept the RR57 code for 1500 bonus points.
Promo code or gift card, not both: 1800-Flowers has updated their checkout process. Now they enforce the policy of only allowing a gift card OR a promo code. In a test purchase, I first tried entering the promo code, and it was accepted (and clearly showed 1500 bonus points), but when I added a gift card the promo code stuff went away. I then tried re-adding the promo code, but it wouldn't let me until I removed the gift card. This means that you cannot stack gift card discounts with this promo.
Promo code or portal, not both: In past experiments, I and others have found that if you go through a portal and then apply the promo code, you will get the promo code points, but not the portal cash back or points. It might be worth trying, though, just in case.
Promo code or SYWR points, not both: Sears' Shop Your Way Rewards program offers bonus points when you link a credit card and use it to pay for 1-800-Flowers purchases. The current offer (found here) is for 30% back in points. Prior experiments have shown that you won't get those SYWR points if you use a promo code.
You can earn Fresh Rewards points: If you sign up for the 1-800-Flowers loyalty program, you will earn credit towards future purchases (but you won't be able to use that credit and earn the promo points at the same time).
You can get 5% cash back with Amex OPEN Savings: If you pay with an Amex small business card, you'll get an automatic 5% cash back thanks to their OPEN Savings program.
You can get free shipping by joining their Passport program: If you plan to earn miles by shopping at 1-800-Flowers I highly recommend signing up for their Passport program (found here). For $29.99, you'll get free shipping for a year. You can stack deals by going through a portal to purchase this, and you can pay with a gift card.
Please don't complain about how 1-800-Flowers is a bad deal: From my perspective, this all about getting points that may be worth the entire purchase price. Flowers and gifts are an incidental bonus.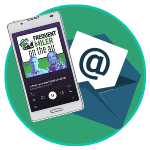 Want to learn more about miles and points?
Subscribe to email updates
 or check out 
our podcast
 on your favorite podcast platform.