Last month, we reported on a promotion launched between SAS and Hertz that was awarding 5K SAS miles per Hertz rental. It was short lived — not long after, the terms were changed to require at minimum a 3-day rental (in the US) in order to earn the bonus. However, there is a new targeted promotion out with United and Hertz that has been sent via email. It targets some members to earn more than 5,000 United Mileage Plus miles per rental. Read on for a reminder of the current promotion open to all (whereby you can earn up to 2,750 miles per rental) and the targeted promo awarding more than double that number for some members.
Current Hertz Promotion open to all United MileagePlus Members
The Offer
Up to 2,750 United MileagePlus miles per rental of a mid-size or larger vehicle (base miles as shown below + 1,500 bonus for a mid-size or larger vehicle)
Use CDP 62455 and PC# 305023
Key Details
Must rent mid-size or larger for bonus miles
Expires September 30, 2017
Book through united.com
United has long had a decent promotion running with Hertz that has been renewed a number of times. Currently (and often in years past), members can receive up to 2,750 miles per rental — which has been good enough to be my go-to choice for 1-day rentals. I generally prefer to rent from National due to my Executive Status there (courtesy of my Business Platinum card). I really enjoy being able to pick from any of the cars in the executive aisle. However, for a short rental that costs me $20-$50, I usually opt for the Hertz promo because the return in miles is hard to ignore.
As shown above, the current offer that is open to all MileagePlus members is set to expire September 30th, 2017. If you book a mid-size or larger car with Hertz through United (using CDP 62455 and PC# 305023), you will earn 1,500 bonus miles in addition to those you normally earn based on your status (elite/cardholder/none of the above). See this chart to determine the normal earning rates before the 1,500 mile bonus:
As you can see, United flyers with Premium Platinum status and higher can earn 1,250 miles on every Hertz rental — added together with the 1,500 mile bonus for mid-size or larger cars through September 30th, that's 2,750 miles per rental. Chase MileagePlus primary cardmembers earn a total of 2,250 miles through that promotion even if they have no elite status with United. That can be pretty good on a cheap 1-day rental if you find one.
---
Targeted Offer for 5K+ miles
The Offer
Same promotion as above plus an extra 3,000 bonus miles on every car you rent
Key Terms
Expires September 9, 2017 (a couple weeks before the first promo)
Non-transferable (you must be targeted
CDP and PC# are the same as above (CDP 62455, PC# 305023)
Some members have been targeted for offers granting quite a few more miles. As pictured above, I was targeted and can earn 750 award miles per rental (based on my status as a MileagePlus Explorer card holder), a 1,500 mile bonus every time I book a mid-size or larger vehicle through united.com and an additional 3,000 miles with every car I rent through September 9th, 2017. That's 5,250 miles per rental if I choose a mid-size or larger vehicle.
According to our Reasonable Redemption Values, United MileagePlus miles are worth 1.4 cents each (though you can of course get more value out of the right redemption). That makes my offer worth about $73.50 per rental (more or less depending on your valuation of United miles). If you have a need for a 1-day (or maybe a cheap 2-day) rental, this can come out a near wash if not better. If you have elite status with United, your base earnings could be up to 500 miles more, for a total of 5,750 miles per rental. That's excellent.
The terms clearly state that this offer is not transferable. You must be targeted to receive the offer, and the total number of miles you receive will vary depending on your elite status with United and/or card holder status. The subject line of the email I received said:
Summer special: Earn up to 5,250 miles per car rental and save up to 40%
See the full terms below or in your email (or at united.com).
Bottom Line
The usual promotion with Hertz is a pretty good deal. This targeted offer is great if you can get it. If you have upcoming rentals with Hertz, it's worth checking to see if you had scrolled past this email. I don't see any geographical limitations in the terms, but you should definitely check to make sure your intended location isn't excluded for one reason or another. As always, don't forget to shop around. The rates available through United aren't always the best rates I can find, but on a one-day rental I often find the value of the miles to more than negate the savings found when booking elsewhere (and at more than 5,000 miles per rental, that is especially true). On longer rentals, that margin may disappear. If you find any particularly good rates, let us know in the comments.
Terms and Conditions from the email:
*Base rate includes time and mileage charges only. Taxes, tax reimbursement, age differential charges, fees, surcharges and optional service charges, such as refueling, are not included. Reservation must be for a mid-size or larger car and include CDP 62455, PC 305023 and be booked through united.com to qualify for 1,500 bonus miles. Extra 3,000-mile bonus per rental only available to recipients of this email. Rentals must be picked up by September 9, 2017, to earn the 3,000-mile bonus, and by September 30, 2017 to earn the 1,500-mile bonus. Rentals in Japan are not eligible for bonus miles. Use discount code (CDP) 62455 to save up to 40% on qualifying Hertz rentals. Discount will vary depending on location, length and date of rental; 40% discount will not apply in all cases. Age, driver, credit and qualifying rate restrictions for the renting location apply. Offer not valid and rate change or additional fees may apply in the event of reservation modification, early/late vehicle return or if not returning vehicle to renting location. Offer has no cash value, and may not be used with other discounts, promotions or special rates. Frequent Flyer Surcharge of $0.75 per day to miles earned when providing your MileagePlus number upon reservation or providing the number when you pick up. If the number of award miles earned by a member for any Hertz rental exceeds 500 miles, the 500 base award miles will post to the member's account first, and any miles earned in excess of 500 miles will separately post within 5 business days. Subject to availability, blackout periods and additional restrictions. Award miles will be earned based upon member's MileagePlus status or card membership at the time of rental car return, not at the time of booking or pickup.

More details on this partnership and the mileage offer structure can be found at united.com/hertz.
Miles accrued, awards, and benefits issued are subject to change and are subject to the rules of the United MileagePlus® program, including without limitation the Premier® program (the "MileagePlus Program"), which are expressly incorporated herein. Please allow 6-8 weeks after completed qualifying activity for miles to post to your account. United® may change the MileagePlus Program including, but not limited to, rules, regulations, travel awards and special offers or terminate the MileagePlus Program at any time and without notice. United and its subsidiaries, affiliates and agents are not responsible for any products or services of other participating companies and partners. Taxes and fees related to award travel are the responsibility of the member. Bonus award miles, award miles and any other miles earned through non-flight activity do not count toward qualification for Premier status unless expressly stated otherwise. The accumulation of mileage or Premier status or any other status does not entitle members to any vested rights with respect to the MileagePlus Program. All calculations made in connection with the MileagePlus Program, including without limitation with respect to the accumulation of mileage and the satisfaction of the qualification requirements for Premier status, will be made by United Airlines® and MileagePlus in their discretion and such calculations will be considered final. Information in this communication that relates to the MileagePlus Program does not purport to be complete or comprehensive and may not include all of the information that a member may believe is important, and is qualified in its entirety by reference to all of the information on the united.com website and the MileagePlus Program rules. United and MileagePlus are registered service marks. For complete details about the MileagePlus Program, go to united.com.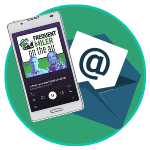 Want to learn more about miles and points?
Subscribe to email updates
 or check out 
our podcast
 on your favorite podcast platform.