Wednesday morning, Delta announced major changes to their SkyMiles program that will take effect January 1, 2015. Most blogs declared that the sky(miles) is falling:
Really? I read the announcement and saw almost all good news. Where's the disconnect here?
Earning Miles
Let's first cover the one part of the announcement that is clearly negative for most flyers. In the new structure, when you fly Delta, you'll earn redeemable miles based on the price you paid for the ticket, not based on miles flown. Medallion Qualifying mile earnings will still be based on miles flown. For people who earn their miles from flying discounted fares, this will unquestionably mean fewer earned miles. The rules for earning elite status will not change. Elite status will still be based on miles flown and medallion qualifying dollar thresholds.
For me and, I think, many of my readers, this change is mostly immaterial. I earn the vast majority of my SkyMiles from creative credit card spend, credit card signups, Elite Choice Benefits, and shopping portal bonuses. Miles earned from flying tends to be little more than a rounding error in my account balance.
I understand that mileage runners will be ticked off. Mileage running is the sport of flying the lowest available fares just to earn elite status and redeemable miles. For mileage runners, the main goal is usually elite status, but earning redeemable miles is a way to pay yourself back for the cost of flying. That said, I believe mileage running to be a dying sport anyway. This is especially true with Delta since it is possible to earn high level elite status through credit card spend without flying at all. For more about that, see "Mileage running, from home" and "Mileage Running from Home II (now with an exciting 2 player option!)."
Using Miles
Delta SkyMiles have been notoriously hard to use if your goal is to maximize value from your miles. First, they release far fewer saver level seats than most other airlines. Second, Delta.com has long been "broken" in that it does a terrible job in finding good award options, and once found those award options sometimes price incorrectly or error out when you try to book them. Third, Delta currently charges the same for one-way awards as they do for round trip awards.
Delta promises to fix the issues I listed above. They claim that the following enhancements will be available in 2015 (bolding is mine):
There will be more Award Seats available at the lowest redemption levels and more redemption levels overall, giving you additional options that require fewer miles.
and
You will be able to redeem miles for One-Way Award Tickets, half the price of round-trip tickets.
and
The improved Award calendar has expanded search capabilities and will show the lowest price for the dates you select.
Many are understandably skeptical that these promises will really result in a better program for SkyMiles members. Delta has also promised yet another new award chart for 2015, but we won't see it until late 2014, so people are understandably worried about that. However, the changes listed above are, I believe, really good news.
Analysis
Beginning January 1, 2015, earning SkyMiles miles through flying, especially on discounted fares, will become harder. If Delta is to be believed, though, almost all other aspects of the SkyMiles program will improve. It remains to be seen whether they'll really open up more saver level award space or whether they'll really fix the award calendar, but I think its great that they are promising those things. One way awards are an option that is very welcome and long overdue (American and United have offered them for years).
Delta has built a lot of ill-will in the frequent flyer community in the past few years by not only devaluing their program, but by doing so each time abruptly and without warning. While this has caused many to run kicking and screaming away from the Delta program, I'm personally happy that I've stuck with them. Will I live to regret that statement in the future? Maybe, but I hope not.
I'm not going to claim that Delta has the best program around. Far from it. But, I mostly like the direction it is going. For example, they recently introduced regional and global upgrade certificates for Platinum and Diamond elites (see "Why Delta's great new Choice Benefits irk me") which I think are a really big improvement to their elite program. Even their new MQD elite requirement may be a good thing. You can get exempted from this requirement simply by spending $25K per year on a Delta branded credit card. And, its possible that this requirement will reduce the currently overinflated ranks of high level elites. To me, that would be good since it would mean less competition for upgrades.
The only recent change that really irks me is that, beginning May 1, I can no longer bring in guests to the SkyClub based on my having the Delta Reserve credit card (or Amex Platinum card). I don't mind making sure that my wife and I each have a card to grant us access, but I really wish they would allow us each to bring in at least one child as a guest. Come on Delta, how about making a family/child exception?
Reader views
How do you feel about the Delta announcement? Is it mostly bad as many other bloggers seem to think, or mostly good as I've asserted? Please comment below.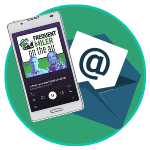 Want to learn more about miles and points?
Subscribe to email updates
 or check out 
our podcast
 on your favorite podcast platform.