Note: We've received a number of success reports of recent cancellations with waived fees despite the way the terms are written and quoted below. It looks like American is indeed waiving redeposit fees for those booked by 5/31 for travel by 9/30, though as you'll see via quoted policy below, it's far from clear that this is official policy given the way they have structured the announcements
In this morning's post about COVID-19 cancellation policies, elite status extensions and updated requirements, I noticed that American Airlines was allowing free award redeposits for awards ticketed by May 31st, 2020 for travel by September 30, 2020. While that's true in the most cursory of senses, I hadn't noticed just how restrictive the policy is. Most readers will probably find that they indeed have to pay for award reinstatements with American if the policy is enforced as written.
Update: Gary Leff in the comments shares his understanding that the restrictive policy below only applies to bookings cancelled online. The page dedicated to this change indicates that if you do not qualify for automatic reinstatement online, you'll have to call and the page goes on to detail the fees ($150 for the first passenger; $25 per passenger thereafter). Reader J.J. shares that his recent experience has been waived fees despite not meeting the online redeposit requirements. At the very least, the policy is unclear as written — though it is possible that American is following Gary's interpretation in practice (as indicated by J.J.'s experience) it is difficult to know if they will continue to follow that interpretation without clearer guidance by policy.
Update #2: We've had an additional report from OHTravelDad on Twitter indicating waived fees and cancellation via Twitter.
What led to my update saying that the fee for reinstating award tickets would be waived is this part of an announcement that was widely covered on April 13th (see our post here):
Waiving award reinstatement and change fees for award bookings
We're giving you more flexibility with waived award reinstatement and change fees for awards booked by May 31, 2020, for travel through September 30, 2020.

If your trip is eligible, your miles will be automatically reinstated within 48 hours of canceling your trip online. For all other trips, contact Reservations to have your miles reinstated.
You can find that announcement here on the American Airlines website.
At the time, the bad news that I caught in the announcement (and that other blogs subsequently reported more widely) is that American is doing away with its long-standing policy to allow changes to date and routing. American has long allowed members to change the date, carrier, or routing of an award ticket provided that the origin and destination did not change. They will no longer be doing that going forward (though they will no longer charge a redeposit fee when you cancel at least 60 days in advance for travel booked from 6/1 onward — again, see this post for more).
However, what I had totally missed at the time is how poor American's policy is in terms of defining what travel booked by May 31st is "eligible" for waived redeposit fees. For award travel ticketed by May 31, 2020 for travel by September 30, 2020, here are the conditions your reservation must meet to be eligible for automatic reinstatement of miles with no fee (this information is here on American's site):
Automatic mileage reinstatement
If your trip is eligible, your miles will be automatically reinstated within 48 hours of canceling your trip online. For all other trips, contact Reservations to have your miles reinstated.

Eligible customers / trips must meet these requirements:

The reservation is for a single passenger.
The traveler and the AAdvantage® member whose miles were redeemed are the same.
Travel is on American Airlines flights only.
The ticket was purchased directly with American in the U.S. or via our U.S. website.
Travel for any portion of the trip has not begun.
No changes have been made to the trip since the ticket was issued.
Refunds for the purchase of ancillary products such as seats, pre-paid bags or priority boarding will need to be requested separately.
That's a pretty restrictive policy. It means that anyone who is traveling with another person, on a partner airline, or who had previously made a change under American's long-permissive change policies would be ineligible for a free reinstatement. I imagine the pool of customers eligible for free reinstatement is slim.
The page goes on to later state that if your travel is not eligible for automatic reinstatement, you'll need to contact reservations and it details the associated fees as per the following:
If your trip is not eligible for automatic reinstatement of your miles, contact Reservations for help with canceling your flight award reservation and requesting mileage reinstatement.

You can request to have your AAdvantage® mileage reinstated for a wholly unused AAdvantage® award if your reservation is canceled before departure and if the ticket has not expired.
The reinstatement fee is $150 per account for the first award ticket. Additional award tickets reinstated to the same account at the same time will have a $25 fee per ticket.
That's unfortunate for those with award travel booked in the upcoming months. If you are in that boat, your best bet is likely to wait for American to cancel your flight and then I would think you would qualify for free reinstatement — though given this customer-unfriendly policy, I would expect some hassle still.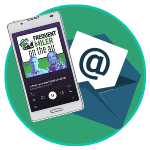 Want to learn more about miles and points?
Subscribe to email updates
 or check out 
our podcast
 on your favorite podcast platform.