American Airlines announced today that like Delta and United they are extending elite status by a year, reducing elite status requirements for 2020 if and when it is safe to travel again, and waiving award change fees in at least some cases. Additionally, certain current benefits (like systemwide upgrade certificates) will also be extended. Essentially, American is doing everything you'd expect them to on the heels of similar announcements from Delta and United given the current COVID-19 situation.
Extending status
First and foremost, if you currently have American Airlines elite status that is scheduled to expire January 31, 2021, it is now extended to January 31, 2022. That includes those who earned status based on last year's flight activity, those who completed status matches already that granted status through January 2021, those who were gifted status or got it from a promotion (like the free matches from Hyatt Globalist last year), etc.
The only folks whose status isn't automatically extended are those who have status for a shorter period of time than until January 31st. For example, if you are in the midst of a not-yet-completed status match and your temporary status is set to expire on April 30th, 2020 (just as an example), American is not yet extending your status. They are intending to address the folks in that situation, but haven't yet announced how they will handle it. My guess (purely a guess) is that they'll likely extend the match period by at least several months and perhaps until the end of the year to meet the match requirements — but we don't yet know.
For everyone who currently has status through 1/31/21, this is great news — you'll get another full year of status.
Waived redeposit fees
American is finally waiving award redeposit fees for travel booked by 5/31 for travel through 9/30/20. This is long overdue.
If you book award travel after 6/1/20, all members will be able to make changes or redeposit miles for free if you do so at least 60 days in advance of departure. I don't know if this new policy has an end date and it isn't clear to me whether this replaces the current policy that allows date and routing changes as long as origin and destination remain the same. The new change fees within 60 days of departure vary based on status:
| | | | |
| --- | --- | --- | --- |
| Status | More than 60 days prior to departure | 7-59 days prior to departure | Within 7 days of departure |
| Executive Platinum | $0 | $0 | $0 |
| Platinum Pro | $0 | $50 | $75 |
| Platinum | $0 | $75 | $100 |
| Gold | $0 | $100 | $125 |
| No elite status | $0 | $125 | $150 |
Again, this is welcome news for those with award travel booked between now and September 30th. Even beyond, the ability to cancel and redeposit for free 60 days in advance is a nice change.
Earning 2020 status
When it becomes safe to travel again, 2020 American Airlines elite status will be much easier to obtain. This will only really apply to you if you don't currently have American Airlines status (if you have status, it will be extended). In order to earn 2020 status for the 2021 year (which would be valid until 1/31/22), you would need to earn as per the following:
Gold: 15K EQMs / 15 EQS / $1500 EQDs
Platinum: 30K EQMs / 30 EQS / $4000 EQDs
Platinum Pro: 45K EQMs / 45 EQS / $6000 EQDs
Executive Platinum: 60K EQMs / 60 EQS / $9000 EQDs
Gold status could be pretty easy to obtain with just a couple of trips if and when travel resumes. It's hard to say how obtainable the various levels will be until we have a better picture of what the rest of 2020 will look like.
Other benefits and memberships also extended
If you have systemwide upgrades or an admirals club membership, those things are also being extended. You'll find full details on the AA site dedicated to the changes.
Credit card spend to count toward million miler status
Perhaps the simultaneously most and least interesting part of today's announcement is that American will be offering a special promotion from May 1st to December 31st, 2020: during that window, every dollar spent on an American Airlines credit card will count toward million miler status. From the announcement:
We're introducing a limited-time promotion to help you reach Million Miler℠ status and receive benefits like elite status. For all eligible Citi / AAdvantage® and AAdvantage® Aviator products, as well as select AAdvantage® credit cards outside the U.S., every dollar spent on net purchases that post between May 1, 2020, – December 31, 2020, will count as 1 mile toward Million Miler℠ status.
On the one hand, with Simon Mall allowing $25K in gift card purchases per day online, that seems like it could be a heck of an opportunity for anyone within reach of that milestone. On the other hand, what good will that status be if American decides that you've abused the program and shuts down your account? As far as I'm concerned, this is an empty promotion since it is nearly impossible to trust that your AA account and all associated miles won't be cancelled out. Having read Craig's story at Middle Age Miles (who in my opinion didn't abuse the program and was quite a valuable AA customer given his big annual spend on flights with the airline), I wouldn't make any effort to run towards this unless you're maybe within say a hundred thousand miles of million miler / two million miler etc.
Bottom line
American Airlines finally joined the other major airlines in announcing an extension of elite status today. This was expected and not very surprising, but good news nonetheless. Waiving award redeposits was overdue and could be a good change for many even into the future. The ability to spend toward million miler status sounds interesting on the surface, but I'm sure I won't be alone in dismissing that as a far-too-risky investment of your time and efforts.
H/T: TPG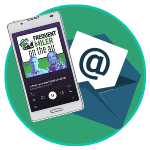 Want to learn more about miles and points?
Subscribe to email updates
 or check out 
our podcast
 on your favorite podcast platform.