Update: When I wrote this post, I strongly suspected that prepaid FHR bookings would 
not

earn hotel elite credit or qualify for status benefits or loyalty points. I was wrong. See this update: Better than expected: Earn 5x & get loyalty credit w/ FHR prepaid bookings.

American Express Fine Hotels & Resorts is a program for Amex Platinum cardholders to get enhanced benefits at certain (usually higher-end) hotels. We've written about the program before and compared it to the Chase Luxury Hotel & Resort Collection program (See: Chase Luxury Hotel & Resort Collection vs Amex Fine Hotels & Resorts). Amex FHR offers what I'd say is a terrific set of benefits on bookings, but those bookings have long earned only your card's base earning rate when paying. Yesterday, One Mile at a Time reported that Amex is beginning to offer the chance to get 5x Membership Rewards points on these bookings. I'd argue that the trade off you'll make here might not be worth it — but there are four situations in which I'd say you'd be smart to take them up on this.

Note that the Amex FHR system is currently being updated, so you will notice that many hotels can currently only be booked over the phone. The 5x functionality is slowly rolling out, so this change is in progress. You'll only earn 5x when booking online (more about this below), so hotels not currently available online won't yet earn 5x — but this functionality is expected to be completed in the not-so-distant future.
Amex FHR Quick Overview
For those unfamiliar, Amex Fine Hotels & Resorts is a program that is open to those who hold any flavor of the Amex Platinum card (including the Business Platinum). Amex FHR lists luxury hotels in destinations around the world, and when you book through FHR you always receive these benefits:
Daily breakfast for 2
Guaranteed 4pm late check-out
Complimentary Wi-Fi
Unique property amenity (usually a $100 resort credit, food & beverage credit, or spa credit)
Noon check-in when available
Room upgrade upon arrival based on availability
Most of that list is guaranteed — you always receive #1 through #4; numbers 5 and 6 are based on availability. In my experience, all of the above have been honored on most stays. I've only once had to wait for a room that wasn't available for early check-in. The guaranteed 4pm check-out has come in handy a number of times. Breakfast for two at these properties can be worth quite a bit if you would otherwise consider paying the breakfast prices at these luxury hotels. Overall, I'd say it's a valuable set of benefits.
Furthermore, bookings made through Fine Hotels & Resorts have traditionally earned hotel points / elite credit / qualified for elite benefits. More on that below.
Now 5x points….under one condition…..
Update: See the top of this post. I was wrong — these bookings do qualify for hotel points and elite credit. That's great news!
Now, Amex FHR bookings will offer 5x points — but there's a catch. To earn 5x, you will have to prepay your booking through Fine Hotels & Resorts. That isn't necessarily as bad as it sounds — FHR bookings will still be subject to the hotel's cancellation policy, so prepaid does not necessarily mean nonrefundable (in fact, many are refundable). However, in order to earn 5x, you'll have to pay up front. When making a booking, you'll be given the choice to prepay for 5x or pay at the hotel (no 5x).
That comes with a couple of problems:
Amex FHR bookings have traditionally earned hotel points / elite credit and qualified for elite benefits as though they are direct bookings. I assume this is because FHR has operated like a traditional travel agency, where you pay the hotel directly and the agency gets a much smaller kickback than when you pay the agency directly (a la Expedia, Priceline, etc). I assume that prepaid bookings will not qualify for elite credit / benefits. I'm guessing that Amex is running these bookings through Amex Travel, and bookings through Amex travel historically come without elite benefits/credit/points. Since Amex is offering an incentive (5x points) to prepay, I'm guessing it's because they keep a larger piece of the pie and are sharing it with you. In many cases, I don't think 5x Membership Rewards points will be worth more than benefits like lounge access / hotel points / free parking — though note that FHR bookings already come with free breakfast and guaranteed late checkout, so maybe you'll feel differently.
Amex FHR bookings have traditionally triggered Amex Offers for the given hotel brand. For instance, if you have an Amex Offer for Ritz-Carlton and you book a Ritz-Carlton through FHR and pay at the hotel, that type of booking has historically triggered the Amex Offer credit on top of the FHR benefits. I assume that will not be the case with prepaid bookings since you will be paying Amex, not the hotel directly.
For those reasons, I'm not terribly excited about this new 5x offering.
However — I do think there are a couple of situations where it might make sense to take them up on 5x points.
When you should consider prepaying for 5x points
There are four situations in which I think it makes sense to prepay for 5x Membership Rewards points.
You're a hotel free agent / have no status / are booking a hotel with no loyalty program. This one is pretty simple — if there are no loyalty benefits to be had, you might as well take 5x points and stack that on top of FHR benefits.
You have an Amex Offer loaded for Amex Travel. I'm not sure this will work, but I'm willing to bet five bucks that it might. If Amex does charge FHR bookings through Amex Travel, it's possible that they will trigger an Amex Offer for Amex Travel prepaid hotel bookings. These offers usually come around a couple of times per year for something like $100 back on $500 or 10,000 points back on $600, etc. If you have an offer like that loaded to your account, it might make sense to book and prepay, though until we have data points on this I've only got speculation that it will work. Since there are no current Amex Offers for Amex Travel (the most recent ones expired in July and October according to our database), we won't know for now. Truthfully, this is the situation that interests me the most. If I could get 5x on $600 + 10K points, that's 13,000 Membership Rewards points on a $600 booking. That might entice me.
The brand offers no measurable loyalty benefits over FHR. This situation might actually be somewhat common since FHR provides many of the same loyalty benefits you would receive through a traditional program and/or some programs offer fewer benefits to elites. For example, if you're looking to book an Intercontinental property, the only benefit of IHG status would be earning IHG points. If you're looking at a Hilton property without a lounge, you're getting a lot of the same stuff (better even since late checkout is guaranteed) you'd get as a Gold or Diamond member, so you might not care about elite credit (though see my note below about points).
You don't need the night credits to re-qualify. If you've already got Hilton Diamond status as a Hilton Aspire cardmember, it doesn't matter if you get elite credit for the night. By the same token, if you already have 60 nights at Hyatt to re-qualify, you may not care much about your loyalty benefits. In those cases, you might as well take some extra Membership Rewards points.
However, with situations #3 and #4, you would have to do the math and consider the potential earnings in terms of hotel points. For example, you could currently earn as many as 54 Hilton points per dollar at some properties. While I don't consider Hilton points nearly as valuable as Membership Rewards points, I'll take 54 Hilton points per dollar over 5 Membership Rewards points all day long.
Bottom line
For some people, the four situations above may cover the majority of their FHR bookings, in which case they ought to be happy with the ability to earn 5x. For those who count on the elite credit, we'll have to see how these new prepaid bookings play out, but I'd bet they will not qualify. Hyatt Globalist members probably do not want to prepay if they are staying at a resort (since they would normally not pay resort fees on stays paid at hotels) or where parking is expensive (free parking in New York is yuge). In many instances, 5x Membership Rewards points won't outweigh the benefits of elite credit / hotel points & promos. However, if there is a good offer for Amex Travel and I'm right that these bookings will trigger it, that certainly might be more likely to influence me to make a prepaid booking.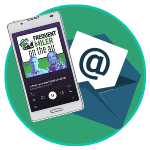 Want to learn more about miles and points?
Subscribe to email updates
 or check out 
our podcast
 on your favorite podcast platform.