Yesterday Miles Per Day and Doctor of Credit reported a new development in the Amex War on Gaming.  The Amex Rewards Abuse Team (RAT team) has been sending emails to some people who recently earned signup bonuses via means that may be against the signup bonus terms (e.g. buying gift cards or buying and returning items).  According to Miles Per Day, one such email included the following:
We are writing to let you know that, unfortunately, you are not eligible to receive the Welcome Bonus for the Platinum Delta SkyMiles® Credit Card from American Express.

Activity on your account indicates an effort to reach the Welcome Bonus spend requirement in a manner that is not consistent with the terms of your Cardmember Agreement.
At this point it is unclear if Amex will really claw back the miles that were already awarded.  I'm sure they would do so if this happens with their own Membership Rewards cards, but it is less clear what they'll do when miles or hotel points have already been deposited into a partner loyalty program such as Delta, Hilton, or SPG.
As a reminder, Amex signup offers now include terms like these (the exact wording may vary from card to card):
If we in our sole discretion determine that you have engaged in abuse, misuse, or gaming in connection with the welcome bonus offer in any way or that you intend to do so (for example, if you applied for one or more cards to obtain a welcome bonus offer(s) that we did not intend for you; if you cancel or downgrade your account within 12 months after acquiring it; or if you cancel or return purchases you made to meet the Threshold Amount), we may not credit the welcome bonus to, we may freeze the welcome bonus credited to, or we may take away the welcome bonus from your account. We may also cancel this Card account and other Card accounts you may have with us.
Further, the terms of each signup bonus specifically list the following purchases as types of spend that do not count towards the minimum spend requirements for the signup offer (bolding is mine): "cash advances, purchases of traveler's checks, purchases or reloading of prepaid cards, purchases of gift cards, person-to-person payments, or purchases of any cash equivalents."
What to avoid?
Last year's post "How to Avoid Amex Clawbacks" is just as relevant today as it was then.  In that post, I offered the following advice:
Don't buy gift cards or other cash equivalents until after receiving your signup bonus.  It is clear now that this includes gift card purchases at retail stores such as supermarkets.  I'd avoid buying gift cards altogether.
Don't buy anything that you are likely to return until after receiving your signup bonus
Keep your new card for a year before closing (or product changing) the account
And I'll add a new one:
Don't use person-to-person payments with your Amex card while working on meeting minimum spend.  Examples of person-to-person payments include payments to friends using an Amex credit card via Venmo, Paypal, Apple Pay, etc.
How to meet minimum spend?
Here are suggested methods that should not run afoul of Amex's rules:
Everyday Spend: This is obvious, but needs to be said for completeness.  Use the card for all day to day spend.
Timeshift Spend: With some utilities and other ongoing expenses it should be possible to pre-pay for charges that you know you'll incur in the future.
Pay Bills: Obviously if a biller allows credit card payments, that's a good way to go.  If not, consider using a service like Plastiq to pay bills (including things like rent, mortgage, day care, etc.).  You will have to pay a fee, but it can be well worth it to meet spend requirements quickly and easily.  Note that for Recipients in the United States, the use of American Express cards is permitted only for the following industries: Government (e.g. tax payments), Utilities, Education, Residential Rent and Club Fees and Memberships.
Pay Federal Taxes: Fees start at 1.89% for credit cards. Over-payments, if any, will be refunded after you file your year end taxes. For full details, please see: Complete guide to paying taxes via credit card, debit card, or gift card.
Fund Kiva Loans: Do good and hopefully get your money back. See: Manufacture Spend (and do good) with Kiva and Kivalens.
Buy/Sell merchandise (but not gift cards): For an overview, see: Increasing Spend through Reselling.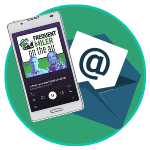 Want to learn more about miles and points?
Subscribe to email updates
 or check out 
our podcast
 on your favorite podcast platform.