Update 9/13/22 – The 130K Business Gold offer is showing up again on referrals. I've put in a reader referral link that appears to work most of the time. I was able to get the 130K offer to appear using a fresh browser in Edge, Brave and Firefox. Still YMMV, of course, and always make sure that you can't get a household referral before using it.
Someone needs to take Amex's keys, because they shouldn't be driving home. Just this morning, we wrote about a publicly available link for the Consumer Gold card that set a new standard for highest pure points bonus at 100K. Starting last night there were some 130K referral offers for the Business Gold card floating around, but we decided not to post anything at the time, because they seemed highly targeted. It seems like these referral offers are getting more common, BUT, they don't always appear, can disappear without warning and seem to come and go with no rhyme or reason. Using a fresh browser seems to be essential for most of us to see the offer.
Key Card Details
Click the card names below to go to our individual card pages to find more information and links to apply.
Card Name w Details & Review (no offer)
Quick Thoughts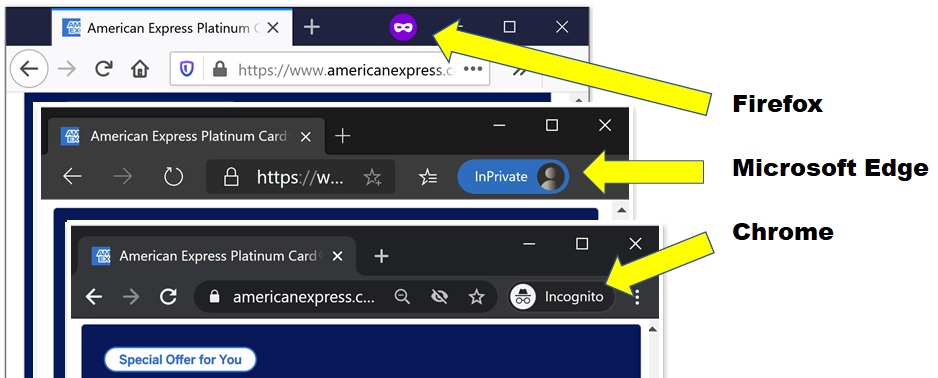 This targeted referral offer is almost double the current best public offer (if you click on the card details you can see our card-specific page with the current public offer information). Even if you didn't take advantage of any bonus category, this works out to 14x MR on $10K spend…an absolutely stellar deal. That said, don't sleep on the Gold offer from earlier today if you're eligible for both. While it has 30K less miles, $4k is much easier for most folks to hit and the Gold will probably be a more valuable card over the first year for most people because of the bonus categories. And it doesn't require you to do a rain dance to make it appear.
Like the Gold offer from this morning, this Business Gold referral offer DOES have the "Once-in-a-Lifetime" language. If you have had a Business Gold before (or within the last five to seven-ish years), you will not be eligible for this offer. Remember though, that in those cases Amex will almost never do a hard pull and will usually let you know that you're not eligible for the bonus before you submit the application.
The ideal situation is if you're in 2-player mode and one of the two can generate the referral. This could add anywhere from 10K -30K additional MR on top what's offered here. I was able to turn the up the offer on several of my wife's cards and successfully applied for the increased Business Gold offer on one, so our household will get a total of 145,000 MR from 10,000 spend. Wowza.
Given this, if you are in 2-player mode, make sure you test out ALL of the referral links on your MR earning cards on a variety of browser configurations BEFORE clicking on any links that you see on blogs/social media, etc. And remember that any MR-earning card can refer almost any other MR-earning card (with the exception of the Schwab and Stanley cards), so test out your Everyday Preferred, Blue Business Plus, Platinum etc. Just navigate to the "view all cards with a referral offer" button and click there.
You'll see the full variety of options, including the ability to select either business or personal cards.
With that in mind, in the event that you can't get a household referral, we're going to do something that we almost never do: post links that may not work for everyone. This is a link with which I've been able to generate the increased bonus on more than one browser, more than one time, primarily using Edge, Firefox and some variations of Chrome (and if all else, fails, don't forget to try it on your mobile device – h/t: reader Brian). That said, it will NOT work for everyone and might die before anyone can use it…so we reserve the right to delete it at any time. Remember, DO NOT click through unless you've exhausted all of your possible household options first…that is undoubtedly your best course of action.
Direct Link #1 (reader referral)
Direct Link #2 (reader referral)
Once we have a chance to see how things develop over the next 24 hours, we may have more dependable links to share. In the meantime, happy hunting!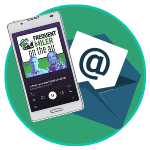 Want to learn more about miles and points?
Subscribe to email updates
 or check out 
our podcast
 on your favorite podcast platform.