Macy's is advertising a "surprise sale" today. Part of the sale is a discount on Apple watches, which should stack with 10% cash back from Discover (which will double to 20% if you're in the first year of a Discover IT card). That cash back could make these prices a great deal. One note of caution: Most portals explicitly exclude Apple products from earning cash back at Macy's. Discover doesn't include that exclusion on its site. I'd suggest taking a screen shot of the Discover exclusions in case they don't automatically pay out, but I'd imagine you would have a decent case for pushing back with Discover if they don't automatically pay it.
The Deal
Select Series 1 38mm Apple Watches for $199
Select Series 1 42mm Apple Watches for $229
Select Series 2 38mm Apple Watches for $299
Select Series 2 42mm Apple Watches for $329
Other models available all the way up to the Apple Watch Edition on sale for $70 off
Stack with Discover Deals for 10% back (which doubles at the end of your first year)
Quick thoughts
The stack with Discover Deals makes this a very good deal if you're in the market for an Apple watch and a great deal if you're in year 1 of a Discover card, as all of your cash back will be doubled at the end of the first year, including the 10% back you would earn on this purchase. That takes an additional $40-$46 off of the Series 1 watches and $60-$66 off of Series 2 watches (half now and half at the end of your first year). The savings would be largest on the Apple Watch Edition models, with more than $235 back.
Of course, there is some risk. Most portals specifically exclude Apple products from earning cash back at Macy's. For example, here is the language on several of the airline shopping portals:
However, Discover does not include any such exclusion. Here are the Discover terms:
As you can see, the only exclusions are gift card / online gift cards, shipping, taxes, and service fees adjustments. There is certainly a chance that cash back will not post automatically as shopping portals often work alike. However, if it does not post automatically, I would think that you could make an argument with Discover to get your cash back.
Is this a reselling opportunity?
I wouldn't go into this expecting a resale opportunity of any quantity specifically because of the uncertainty of the Discover Cash. It might be worth buying one watch to test and see for the future whether or not Discover automatically pays the cash back on it (and I plan to do this). That said, I always caution those new to reselling that electronics, especially Apple products, have quite a bit of risk. Scammers are attracted to products like this — they may return an empty box, a broken watch, a different or counterfeit model, etc. I wouldn't recommend a smartwatch as a first foray into reselling, but for those who can accept the risk, you can probably net a few bucks in profit and a few hundred bucks in easy spend. I will buy one of these today to resell and report back in a couple of weeks as to how I did with it.
Bottom line
Apple products aren't often discounted and are rarely available with this much cash back. The prospect of the cash back doubling makes this deal even more interesting. You can additionally earn Plenti points on your purchase, though I don't see any current promotions, so earnings would just be 1 plenti point per dollar (200 Plenti points = $2 in savings, so essentially an extra ~1% back). Remember that Discover has been known to claw back cash back when you don't use your Discover card, so I would recommend using your Discover card if you're counting on the cash back. Whether you plan to keep, gift, or resell, this looks like a good deal.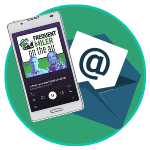 Want to learn more about miles and points?
Subscribe to email updates
 or check out 
our podcast
 on your favorite podcast platform.