In response to this morning's post about a reader whose car and hotel reservations were not honored recently, reader Pam pointed out an article by Autoslash CEO Jonathan called: How to Escape the Coming Car Rental Apocalypse. The comments made in that article echo some made by members of our Facebook group indicating that near-term travel may involve significantly more expensive and harder-to-find rental cars.
The moral of the story here is to book early and have a backup plan. I noted in this morning's post that reading Jon's situation gave me anxiety as a parent who would be traveling with two young kids: if my rental car does not materialize, I may have a hard time finding an Uber driver who will take me with two young kids and no car seats (never mind the safety issue).
Jonathan at Autoslash points to a perfect storm of problems leading to completely sold-out rental car markets and sky-high prices:
Many rental car companies sold off cars during the pandemic because of low demand. High new car prices (due to global supply chain issues) mean that those cars aren't being added back at the rate necessary to meet demand.
Demand for rental cars is increasing as more people are vaccinated. I imagine this is a convergence of an increase in demand for domestic travel and an increase in demand from people living in cities who don't own cars but want to get away without flying.
Between low supply and high demand, Jonathan reports skyrocketing prices and markets where they have been unable to help customers find rental cars at all as far as a week in advance. To be clear, this article was written by someone in the business of selling rental car reservations, but given the fantastic service that Autoslash provides and the fact that I expect someone in his shoes is more attuned to the prevailing winds of the rental car industry, I am inclined to believe that it's not a marketing ploy to convince you to book now but rather a PSA to let you know that if you don't book now you will pay for it later or possibly not get a car at all. Given that most rental car reservations do not need to be prepaid (and typically don't even require a credit card to guarantee them), there is little risk in reserving far in advance.
In a couple of anecdotal searches, it appears true that prices are much higher than I am accustomed to seeing. An economy car rental for 3 days at my local airport (where I've rented sometimes in the past just to trigger promotions) were $40-$50 per day, which is well above the norm. A week-long SUV rental in Orlando for an example week I searched rung in at $700 with National, which certainly might be the most expensive part of a trip to Orlando for most readers apart from theme park tickets.
I know that just as Jonathan suggests in his article, I ordinarily put off reserving the rental car until the last minute figuring that it's always easy to reserve and prices are usually reasonable (particularly when searching through Autoslash in my experience). It sounds like I need to change that habit and take a look at rental cars now for those trips that I hope to take down the road. That's not my habit, but given that I have long used Autoslash to track my rentals for better prices after booking (on the occasions where I have booked more than a day or two in advance), there isn't a good reason why I haven't made rental cars an earlier priority in my booking process. Like in so many ways over the past 12 months, it looks like my habits need to change.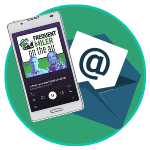 Want to learn more about miles and points?
Subscribe to email updates
 or check out 
our podcast
 on your favorite podcast platform.