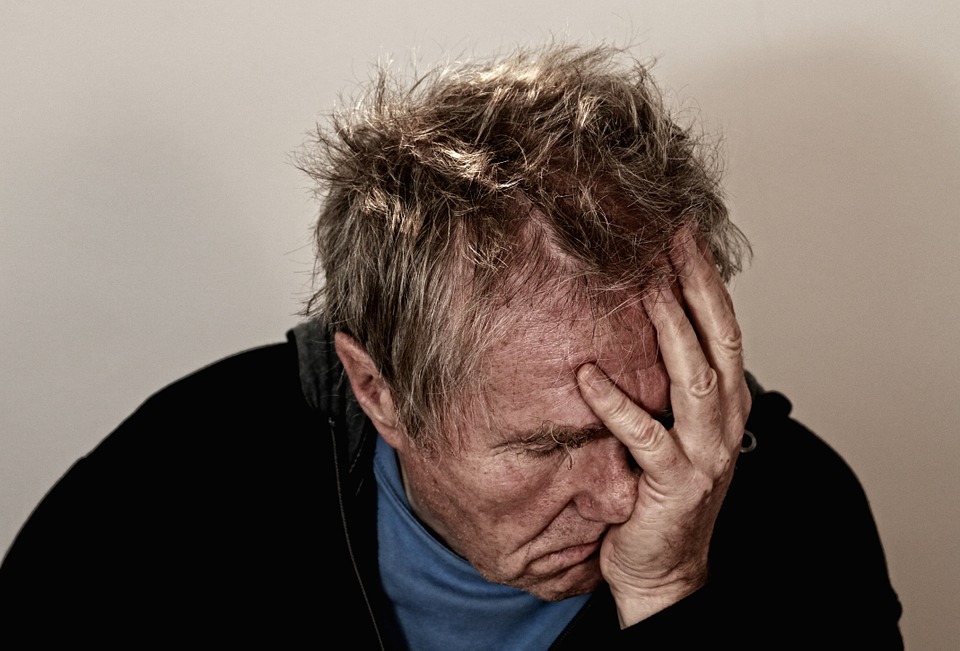 Frequent Miler Insiders member Jon took to our Facebook group to highlight a nightmare scenario that happened to him recently:
Flew into West Palm Beach. Confirmed res with National. Executive Elite status. Rental car shuttle driver at airport pulls up and says no cars whatsoever at Alamo, National or Enterprise. Leaves us at curbside only saying try tomorrow.
Call National. They offer to pay $100 max for Uber to/from hotel. Ok, angry but whatever. Take Uber to hotel.

IHG Holiday Inn Palm Beach Airport. Platinum Elite status. Confirmed res on Chase free night. Turned away. Oversold hotel. 15 people behind me all turned away as well. No compensation offered, no options given. All hotels within 5 miles full.

Midnight, with wife and two young children. No car. No hotel….

…What compensation should I be after with National/IHG for leaving an elite member homeless and car less at midnight with his family and no help given at any level?
Ultimately, Hyatt saved the day with a hotel 8 miles away. After another Uber ride, Jon reports being in bed by 2am. I'm glad he found a place to stay, but Jon's experience made me first wonder whether IHG has any reservation guarantee and which chain(s) have meaningful guarantees. Surprisingly, only one chain loyalty program has a truly meaningful room guarantee: Marriott Bonvoy.
Rental cars just aren't guaranteed
First up, Jon's rental car situation stinks but it isn't unprecedented. When it comes to rental cars, to my knowledge, they generally just aren't guaranteed. Rental car companies routinely overbook and customers sometimes extend reservations, which leaves lots empty during peak demand. While I've been lucky not to run into that scenario more than once or twice, I know that it happens and I don't know of a way to avoid it. Neither have I heard of stories of compensation from rental companies. Frankly, I'm surprised that National agreed to reimburse Jon's Uber.
Jon's situation actually resonated with me given that whenever I do travel by air again I'll be hitting the ground with a toddler and a baby. We used to bring my first son's car seat with us rather than rent one, but carrying two car seats and everything else seems impractical. I had resigned myself to the fact that we would likely be renting car seats for the foreseeable future. The thought of ending up anywhere at 2am without a car and no car seats (and therefore no safe way to transport the kids) is unpleasant to say the least.
Hotel guarantees
IHG
IHG's website says this about online reservations under their "Book With Us Advantage" page:
Your room is guaranteed.

By securing your online reservation with a credit card, you are eligible for our Reservations Guarantee. If your reservation cannot be honored, the host hotel will provide a room at, and transportation to, another convenient and comparable hotel, and pay for telephone calls to notify family of the lodging change. The host hotel will also pay the full cost of the first night's lodging rate, plus tax. Any advance deposit will be refunded.
That sounds pretty clear-cut to me: the hotel should have found comparable accommodations for Jon and transported him to that alternate hotel. I found it interesting that the guarantee only covers the full cost of the first night's lodging — that wouldn't be particularly helpful during a period of peak demand if you originally had a week-long reservation and were now subject to walk-up rates for 6 of the 7 nights.
But I was suspicious of the lack of terms on that page. Surely there are some exceptions or fine print, right? I didn't find general terms and conditions applicable to general members, though the terms and conditions for Platinum Elite members, which theoretically should be more generous than the guarantee for a member with no status, sound a bit more restrictive than above. This is what it says about "Guaranteed Room Availability" for Platinum members.
Requires 72 hours advance notice. Platinum Elite and Spire Elite members are guaranteed one guest room for personal use for reservations made at least 72 hours prior to the date of arrival, except during special events that result in extraordinary demand, as determined solely by the hotel. Guaranteed room availability is not valid for Reward Nights. These reservations can only be made through the IHG® Rewards Service Center.
To be clear, the guarantee above is actually a bit different. Guaranteed room availability is regarding the ability to book a reservation. As an IHG elite member, you are guaranteed room availability if you book at least 72 hours in advance of arrival — but that guarantee doesn't apply to reward nights, nor does it apply during times of "extraordinary demand", which sounds to me like an easy way for IHG to throw its hands up and say that the guarantee doesn't apply. I suppose the guaranteed ability to book doesn't mean you are guaranteed availability when you arrive? I certainly think it should guarantee you a room upon arrival whether or not it is midnight and you have two young kids.
But the real problem here is that I see no teeth to these guarantees, so how much faith to have in the guarantee comes down to how strongly you believe in IHG to honor it / make the hotel honor it. This Flyertalk thread reports a situation where an award stay was canceled by the hotel and IHG said the guarantee didn't apply because it was the hotel's mistake and not IHG's. That's exactly the kind of passing the buck I expect to see if terms aren't more precise.
So where do other hotels land?
Choice Privileges
I can't find much about reservation guarantees on the Choice website, but I found this under the FAQs:
What if I arrive late to my reservation?

Your room is guaranteed with a valid form of payment until 7 a.m. the morning after your arrival date. This ensures the hotel is holding your room in case of a late arrival. However, if your credit or debit card does not have funds available to pay for the room, the room is subject to cancellation. If you're going to arrive late to your reservation, please notify the hotel directly.
There is nothing noted about what happens of that room is not available.
Hilton
I found this line on Hilton's website under popup titled "Diamond Privilege":
Diamond Reservation Guarantee
Hotel is unavailable. As a valued Diamond VIP, a room may be available to you if reserved before midnight hotel local time, 48 hours prior to intended arrival.
A room may be available to you. How nice.
Hilton does offer a Diamond Member "48-hour guarantee" for reservations availability, but check out my selected highlights of the restrictions from the Hilton Honors Terms & Conditions.
RESTRICTIONS: This guarantee does not apply to reservations paid for in part or in full by Hilton Honors Points, or free night certificates issued by Hilton.
This guarantee does not apply to a hotel when that hotel becomes overbooked on inventory by 10% or more (meaning, 110% or more of rooms are reserved).
For certain hotels within the Hilton Portfolio, this guarantee does not apply when that hotel becomes overbooked on inventory by 2% or more (meaning, 102% or more of rooms are reserved).
Consult with the individual hotel or view hotels with the 2% cap to determine whether the 2% limitation applies.
This guarantee also does not apply to any hotel during Extraordinary Demand Dates. The term "Extraordinary Demand Dates" are dates determined by the hotel and Hilton Honors, in their sole discretion, that are consistently popular reservation dates for guests, such as during major events in the area or New Year's Eve.
The 48-Hour Reservations Guarantee may periodically be restricted in Homewood Suites by Hilton and Home2 Suites by Hilton hotels due to the extended stay nature of guest stays at the Homewood Suites by Hilton and Home2 Suites by Hilton brands.
The 48-hour guarantee does not apply at the Conrad Maldives Resort & Spa, Hilton Seychelles Northolme Resort and Spa, Ho'olei at Grand Wailea, Kingston Plantation Condos, Royale Palms, Conrad Koh Samui Resort & Spa, Hampton by Hilton™ hotels in China or Hilton Grand Vacation.
So they're basically guaranteeing your stay at a roadside Hilton in the middle of nowhere when nothing is going on provided that it isn't a Homewood Suites or Home2 Suites and isn't overbooked by more than 10% or more than 2% in some cases. And don't think those 2% overbooking exceptions are all ritzy properties on remote islands as you'll find a number of Hilton Garden Inn and Embassy Suites properties on that list in such peak hotel markets as Buffalo and Myrtle Beach. As with IHG, this availability guarantee is regarding the ability to make a reservation. It doesn't address what happens if your reservation is not honored.
Hyatt
Hyatt's guarantee is as clear-cut as IHG's. The difference here is that I have faith in Hyatt to get it right.
What is Hyatt's reservation guarantee?

If you book a room on hyatt.com and prepay with a credit card, Hyatt will have a room reserved for you when you arrive, or will provide, at no cost to you:

• A free night at a comparable hotel
• Free transportation to and from that hotel
• One free telephone call to advise your family where you can be reached
Unfortunately, it looks like that guarantee may still only be valid for "a night" and though I don't think it is really intended to apply only to prepaid bookings it certainly sounds that way as written.
Like Hilton and IHG, Hyatt has a 72-hour guarantee for Explorist members and a 48-hour guarantee for Globalist members in terms of making a reservation, though once again there are numerous exceptions and no terms indicating what happens if your reservation is not honored beyond what you see above.
Again, the key difference with Hyatt is that I expect they will make it right if they can't honor my reservation. On last weekend's podcast, Greg and I talked about why Hyatt Thumps Marriott and the big key in every area we highlighted is that Hyatt's customer service just rarely disappoints. I don't like having to rely on a good customer service response, but of all the chain hotels I expect that I can rely on that with Hyatt most often.
Marriott's Ultimate Reservation Guarantee
Reservation guarantees are where Marriott truly shines and absolutely thumps the competition. As you'll see in our Marriott Bonvoy Complete Guide and is listed here on Marriott's website, Marriott not only pays for your accommodations at a nearby hotel that night, but they add compensation depending on brand and status:
Marriott does not play any games with its guarantee (at least on paper – and I've heard success reports numerous times of getting compensation as advertised). Note that the $200 and 90,000 points applies to all elite tiers (even no elite status) booking at the first group of hotels and the $100 compensation applies for all members at the second group of hotels. Platinum and Titanium Members still get 90,000 points on top if they get walked to another hotel. I will admit to having arrived after midnight more than once just hoping to get walked (clearly this was before having kids). Note that Marriott even offers compensation if the hotel forgets your welcome gift. These types of policies help ensure that hotels follow these aspects of the loyalty program they offer to guests since it will cost the hotel if they fail to deliver.
It is unfortunate that only Platinum and Titanium members receive the guarantee at Ritz-Carlton and St. Regis properties, but it is once again leaps and bounds ahead of what other chains are offering in terms of a compensation guarantee.
Bottom line
While Hyatt and IHG indicate that they'll pay for your room somewhere else if they can't honor your reservation, Marriott does a much better job here than any competing chain by adding a direct disincentive for the hotel to fail to honor a member's reservation. I assume that the property is on the hook for compensation for this guarantee and will thus have more reason to be selective in who it walks in an overbooking situation. To be clear, I don't expect that the above guarantees apply if you book via a third party like Expedia. I would thus expect those guests who did not book directly to be the first reservations moved elsewhere. Unfortunately, none of this helps Jon since his reservation was with IHG. It stinks that the hotel didn't make any effort to reaccommodate those guests who booked directly and I imagine that Jon will follow up with IHG about that. I don't know what kind of compensation he can expect, but at minimum I would expect his Hyatt hotel cost to be covered and likely some not-small quantity of points to cover the inconvenience. But the takeaway here for me was that, surprisingly, Marriott stands out as the clear leader in terms of enumerating guest compensation if a reservation isn't honored. While Jon is at the mercy of whatever solution he is able to negotiate, Marriott guests don't have that uncertainty when booking on Marriott.com. I'd love to see other chains offer something similar — and given what I anticipate will be peak demand for domestic travel over the next year or two, Jon's situation might be more common for some of us than we expect.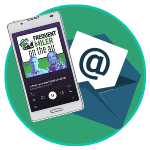 Want to learn more about miles and points?
Subscribe to email updates
 or check out 
our podcast
 on your favorite podcast platform.