There are a ton of new Amex Offers out this morning, and some of them look really good. I've taken the ones I think would be most interesting and given a brief thought on each.
Best Buy: Spend $250 or more, get $25 back
Why it's good: Everyone shops at Best Buy at this time of year. They sell gift cards and might start selling Gift of College gift cards at some point, so this offer could be very useful.
---
Martha Stewart Wines: spend $75, get 2,500 Membership Rewards
Why it's good: While not as generous as the $40 back on $50 that ran a couple of months ago, this is still a nice offer if you need more wine…..though if you need more wine, you either don't have many Amex cards or you had a huge party to go through all of the $2 bottles from the last deal.
---
Maggiano's Wine: Spend $25, get $20 back
Why it's good: Buh-bye Martha….hello Maggiano! As far as I can tell, you can only buy a subscription for 3 bottles of wine for $29.95 (free shipping). After the Amex Offer, we're talking ten bucks for 3 bottles of wine…dangerously close to Martha Stewart's $2-per-bottle days. On this one, you'll want to be sure to cancel as soon as you get the first shipment as they'll send you six more bottles at a cost of $90 two weeks after your first shipment. You don't get to choose your wine, but then neither does the person you gift it to.
---
Etsy: Spend $40, get $10 back
Why it's good: If you're looking for something gifty that's handmade but you flunked the apron-sewing project in home ec, know your limits. Let somebody more crafty do the heavy lifting and save ten bucks doing it.
---
Ashford: Spend $250 or more, get $50 back
Why it's good: I'm a watch guy — my father has always had many watches and the apple didn't fall far from the tree on that one. Ashford has some of the best deals on the Internet when it comes to watches. They sell legit watches at pretty big discounts (as does Jomashop). Especially at this time of year, they run tons of great deals. I've bought watches for me, watches for gifts, and watches to resell — when an Amex Offer comes around for Ashford, I always add it to all of my cards.
---
Petco: Spend $25, get 500 Membership Rewards
Petco: Spend $25, get $5 back
Why it's a good deal: You know you're not going to stop your SO from buying toys/treats/laser pointers.  This offer came in both Membership Rewards and cash back flavors on different cards.
---
Stitch Fix: Spend $50, get 2,500 Membership Rewards
Stitch Fix: Spend $50, get $25 back
Why it's a good deal: I actually haven't tried Stitch Fix. It sounds like it would be both fun and a lot more expensive than I'd want it to be. But the nice thing is that this one lasts until March. If you've got the offer on a bunch of cards and you're into this kind of subscription service, I assume you can just keep switching up your payment method to take advantage of these offers. As seen above, I had it in both Membership Rewards and Cash Back form on different cards.
---
FedEx: Spend $10 or more, get $5 back
Why it's good: I think we had this offer on every Amex card in my household. Assuming you can split tender at the store (and neither you nor the cashier minds processing swipe after swipe), this can essentially amount to 50% off. Depending on how many Amex cards you have, that can be a pretty significant savings on shipping/copies/etc.
---
Omaha Steaks: Spend $40, get 1,000 Membership Rewards
Why it's a good deal: Let's not kid ourselves into thinking Omaha Steaks are a "good deal". However, let's also not kid ourselves: sometimes you need a gift pronto and delivered steaks fit the bill. My grandmother absolutely loves the porterhouse steaks from Omaha steaks and I don't live near enough to pop by her local butcher shop, so I send her these now and then. What I like about this offer is that it doesn't require a special link from Amex — meaning you can stack it with the best deal you find elsewhere.
---
Wine Country Gift Baskets: Spend $75, get 2,000 Membership Rewards
Why it's a good deal: Last year there was a Groupon and coupon that stacked for a pretty nice discount on these just before Christmas and we sent a couple. You could stack an offer like this to get a larger gift while easing the sting of spending $75 on a gift basket. Again, it's not that you can't get a better deal than this — it's that at midnight 4 days before Christmas you can't go to Walmart near your great-but-nearly-forgotten Aunt Suzy's house 6 states away to put together a handmade basket, so load it now and be thankful later.
---
Waldorf Astoria & Conrad: Spend $350, get $70 back
Why it's good: If you have a paid stay coming up at either brand, it's always nice to save 20%.
---
Sunglass Hut: Spend $200, get $50 back
Why it's good: Sunglass Hut occasionally hits high payout territory through shopping portals. If you can stack this with that, you can get a nice discount on name-brand sunglasses.
---
H&M: Spend $50, get $15 back
Why it's good: This is like 30% back if you can spend exactly $50. Combined with whatever coupons / promotions are being run in-store, it should make for some good deals.
---
Red Door Spa: Spend $175, get $55 back
Why it's good: Prices at Red Door Spa aren't cheap, but they aren't as unreasonable as I might have expected. That said, if you plan to treat your better half to a couples' massage for your anniversary, don't look up spas in New York and assume that The Red Door Woodbury is in Woodbury Commons outlet mall. It's definitely not. But if you make that mistake, at least Woodbury Commons is a Simon Mall….
---
Bottom line 
Many of these offers will be useful in the coming months. See our Complete Guide to Amex Offers for more on syncing offers to multiple cards.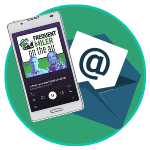 Want to learn more about miles and points?
Subscribe to email updates
 or check out 
our podcast
 on your favorite podcast platform.