It's time to check in again with our informed newbie named Ben.  Previously, we helped him form a credit card plan.  Next, he successfully signed up for three cards at once.  Intentionally, all three were business cards that do not report to personal credit bureaus.  This way, Ben can sign up for lots of cards without exceeding Chase's 5/24 limits.  And our last update about Ben was in July when we reported his progress and his 3X surprise.
Ben reports that he successfully earned the signup bonuses for all three of his new cards:
Ink Business Preferred: 80K after $5K in 3 months
Ink Cash: 30K after $3K in 3 months
Delta Gold Business: 60K after $4K in 4 months + $50 credit after Delta purchase in 4 months
[Note that offer details have since changed. Click through the card link to find current offer details and a mini review]
He reports that he came very close to missing out on the $50 statement credit from his Delta card.  He didn't have any occasion to spend anything with Delta until the fourth month when he purchased a Delta flights partly with pay-with-miles (1 cent per mile value) and partly with his credit card.  He then received the $50 statement credit as promised.
It's worth noting that the new Delta offers require making a Delta purchase in three months rather than four.  A safe bet is to buy a $50 Delta e-gift card to ensure getting the statement credit.  For additional ideas, see: Earn Delta statement credits without flying Delta.
Round Two Prep
When Ben was ready to apply for more cards, he checked his credit scores again.  All along, he has been using Discover's free credit score to view his real Experian credit score, and Credit Karma to view estimates of his TransUnion and Equifax scores.
His new scores were completely unchanged from those we last reported.  He sent me new screenshots, but there was no reason for me to upload them for this post.  The numbers truly were identical, so I'll just re-post the screenshots from before.
I asked Ben to sign up for FreeCreditScore.com to double check his Experian score and he found that it reported exactly the same score as Discover's tool: 783.
As a reminder, full details about tools you can use for checking and monitoring your credit can be found here: Complete Guide to Free Credit Scores, Reports, and Monitoring… for credit card bonus hunting.
Round Two Picks
With very good to excellent credit scores in-hand, Ben picked out new cards of interest.  He knew that he wanted to get in on the SPG business 35K offer before it expired on November 1, so that one was a given.  He was also interested in the Amex Delta Platinum Business card.  That 70K offer is scheduled to expire November 8th.  Conventional wisdom says that you can only get 1 Amex credit card per 5 days, but Ben had read that two in one day is possible if you get instantly approved for both.  Plus, I reminded him that Amex won't issue a hard pull when your application is denied, so there would be no harm whatsoever to trying it.
Ben also asked about getting more Chase Ink cards.  He said that he had a second business.  Could he get a second Ink Business Preferred or Ink Cash card?  I told him that while there was no guarantee that he'd be approved, it was possible to get a second card.  If approved he would be eligible for the signup bonus again.  Unlike many other Chase cards, Ink business cards do not limit you to one bonus per 24 months.  Since he signed up for the first business cards with his SSN as his business tax ID, I suggested that he get and use an EIN for his second business (that's easily done here).  Another Chase card Ben was interested in was the Marriott Rewards Business card.  Ben said that he'd start with the Ink Business Preferred to see how that went and then decide whether to also go for the Marriott card or a second Ink Cash.
So, Ben's plan looked like this:
Sign up for the SPG Business Card
Try to sign up for the Delta Platinum Business Card on the same day
Sign up for a second Ink Business Preferred Card
Decide afterwards whether to also get a second Ink Cash or Marriott Rewards Business card
Round Two Results
Ben said that he was nervous about applying for a second Ink Business Preferred card with Chase, so he applied for that one first in order to get it out of the way.  The application went pending, so he called the reconsideration line to see if they would make a decision over the phone.  Surprisingly, other than asking for info to confirm his identity, they didn't ask him any questions about his business or why he wanted a second card.  After a 10 minute hold, he was approved!
Next, he applied for the SPG Business Card and was instantly approved.  Then he applied for the Delta Platinum Business Card and was instantly approved again!
Ben then considered applying for either the Chase Ink Cash or Marriott Rewards Business card.  Ultimately, though, he decided that the three cards that were approved were more than enough considering their high spend requirements: $5K in 3 months for the Ink, $10K in 6 months for the SPG card, and $4K in 3 months for the Delta card.  That's a $19K spend commitment.  He didn't want to extend himself by applying right now for any other cards.
No Hard Pulls from Amex
For the Ink application, Chase issued a hard inquiry from Ben's TransUnion and Experian reports.  Amex didn't issue any hard pulls.  So, the Amex applications were particularly good in that they have no impact whatsoever on Ben's credit.  And the Chase cards' only impact will be the additional inquiry on 2 reports.  Neither bank reports business card accounts to the credit bureaus, so aside from the new inquiry, the new cards will neither hurt nor help Ben's credit.
Summary
Ben successfully applied for three offers:
Helpful Resources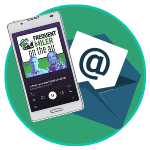 Want to learn more about miles and points?
Subscribe to email updates
 or check out 
our podcast
 on your favorite podcast platform.