As reported by The Points Guy, Barclays is out with the details of the much anticipated Barclays Arrival Premier World Elite Mastercard. Greg was right that transfer ratios are not 1:1 (See: More about Arrival Premier transfer partners (from my source), and why the card might not be all that), but it's still not necessarily bad. There is no signup bonus and the transfer partners are more niche than we may have expected, but this card could still be pretty interesting. We have a link to the landing page / application in our Barclays Arrival Premier Complete Guide.
Key Card Details
As expected, many of the key card details we previously reported here and here were correct:
Card Name: Barclays Arrival Premier
Annual fee: $150 (waived the first year)
Signup Bonus: None
No foreign exchange fees
Point earning rate: 2 Arrival miles per dollar
Bonus for big spend: 15,000 Arrival miles after $15K spend per card membership year. Another 10,000 Arrival miles for a total of $25K spend per membership year.
Best use of Arrival miles: Redeem for travel credits at a rate of 1 cent per Arrival mile, or transfer to airline partners
Transfer rate to airline partners is one to one — instead the ratios will be 1.4 to 1, or 1.7 to 1. See below.
Other benefits include:
$100 Global Entry credit once every 5 years
Complimentary ShopRunner membership
Extended warranty, purchase assurance, price protection and satisfaction guarantee
Complimentary concierge service (though as I noted in yesterday's post, these services aren't always worth much)
Ability to earn extra Arrival miles through the Barclays Travel Community
The Transfer Partners
Aeromexico
Air France/KLM Flying Blue
China Eastern
Etihad
EVA Air
Japan Airlines
Jet Airways
Malaysia Airlines
Qantas
The transfer ratio is 1.4 Arrival miles to 1 airline mile for all of the above airlines except Japan Airlines. Since the card earns 2x everywhere, that's an effective 1.42 miles per dollar in 8 of the 9 programs above (1.18 Japan Airlines miles). If you spend exactly $15,000 or $25,000 annually, you receive a bonus that equals an effective 3x Arrival miles — which would bump those ratios up to 2.14 miles per dollar in most of those programs or 1.76 miles per dollar for Japan Airlines. Those rates are awesome. Unfortunately, most of the transfer partners don't have very interesting award charts — but at the very least, those earning rates for Air France/KLM Flying Blue, Etihad, and Japan Airlines are still very interesting.
Statement credits also
According to the official press release, in addition to transfer partners, you will have the ability to redeem Arrival miles for statement credits. As with the previous Arrival Plus, Arrival Premier miles are worth $0.01 each when redeemed for travel. That makes this card essentially like a 2% cash back card, or 3% cash back if you spend exactly $15K or $25k. That's not a deal in comparison to other cash back cards considering the Arrival Premier's $150 annual fee, but it's a decent backup plan if you're in need of a redemption that doesn't fit with the transfer partners.
Quick Analysis
The intention here by Barclays is apparently to reward ongoing card use rather than attracting customers who will pump-and-dump the card. That's an interesting strategy. And the truth is, the ratios being offered do make this card interesting even without a signup bonus.
The most interesting transfer partner is Japan Airlines, as they do have some awesome award chart sweet spots. Until now, the best option for earning JAL miles has been the SPG card. That card earns 1 point per dollar and points are transferable to JAL at 1:1 (or 20K Starpoints get you 25K JAL miles for an effective earning rate of 1.25 miles per dollar if you spend exactly $20K on the SPG card).
However, the Arrival Premier now beats that out at 1.18 Japan Airlines miles per dollar even for small transfers or better ratios if you reach the spend thresholds. For example, if you spend exactly $15K on the Arrival Premier, you'll earn a total of 45,000 Arrival miles. That should transfer to 26,470 Japan Airlines miles — meaning $5K less spend will get you more miles than the traditional SPG sweet spot of 20K:25K. Of course, that comes with a higher annual fee of $150 on the Arrival Premier vs $95 for the SPG card.
There is also the fact that there are additional ways to earn SPG points (from stays, spending bonuses, transfers from Marriott, etc), whereas options for earning additional Arrival miles  will be very limited. You will not be able to combine Arrival Miles with those from an Arrival Plus card. However, the press release notes that you will be able to earn miles through the Barclays Travel Community, which could be interesting. See this post from The Deal Mommy for more on how that has worked with the Arrival Plus.
Transfers to the other partners are less compelling since you can earn 2x on the first $50K annually (then 1x) with no annual fee on the Amex Blue Business Plus and transfer 1:1 to Flying Blue or Etihad. Sure, the ratio is a little better with the Arrival Premier if you spend exactly $15K or $25K, but the additional earnings do not mitigate the annual fee. This card is definitely best for transfers to Japan Airlines or if you are someone who maxes out the $50K spend on the Blue Business Plus and you are looking to continue earning more Flying Blue / Etihad miles.
Finally, having the option to redeem Arrival miles for 1 cent each towards travel is a nice little backup plan. This card wouldn't be better than a no-fee 2% back card if your main goal is cash back due to the $150 fee, but it's a strong plan B when awards don't work out the way you expect.
For more on this card and a link to the landing page / application, see our Barclays Arrival Premier Complete Guide.
H/T: The Points Guy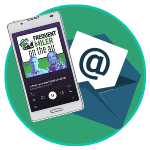 Want to learn more about miles and points?
Subscribe to email updates
 or check out 
our podcast
 on your favorite podcast platform.