In my recent post "Searching for business class sweet-spots in Iberia's OneWorld award chart," I wrote "I haven't yet compared Iberia Avios awards to those available from other OneWorld airlines such as Cathay Pacific."  Well, now that Cathay Pacific is out with a new 60K signup offer, it's time to take a look.
Cathay Pacific offers two different award charts depending upon how many non-Cathay OneWorld partners you fly.  If your itinerary includes more than one OneWorld partner, not counting Cathay Pacific itself, then you use the "oneworld Multi-carrier Awards chart."  If your itinerary includes one or zero OneWorld partners, then you use the "Standard Awards" chart.
Cathay Pacific Asia Miles Standard Awards Chart
Cathay Pacific Asia Miles oneworld Multi-carrier Awards Chart
Everything you need to know
A number of good posts have been published on other blogs about Cathay Pacific award sweet-spots.  Rather than duplicate that information, I'll simply point you to a few useful posts:
All of these guides point out that Cathay's award charts are especially nice for long distance flights.  Richard Kerr's post does a great job of detailing a really neat twist: one-way awards are usually priced not by segment, but by the distance between the origin and destination.  This makes for some nice hacking possibilities!  Unfortunately, Ian Snyder found that not all one-way itineraries priced this way.  Still, I was able to prove the idea by pricing out using Cathay miles to book a one-way Alaska Airlines flight from Detroit to Denver, routed through Seattle.  Sure enough, it priced based on the direct distance between Detroit and Denver.  This is a meaningless example since other airlines offer the same flight for fewer miles, but it helps prove the point.
The Unified Award Chart
As I read through the other posts about Cathay Pacific Asia Miles award sweet spots, I kept wondering how these same awards would price on other oneworld alliance carriers.  Specifically, how would other distance based programs like British Airways and Iberia price these awards?
Well, I couldn't really compare all possible awards across programs, but I could compare their award charts.  So I did.  I created a new resource called Frequent Miler's Unified OneWorld Distance Based Award Chart.  In the future I plan to add additional programs, but for now this award chart includes both Cathay Pacific charts, Iberia's OneWorld chart, and both British Airways and Iberia's peak and off-peak award charts.
And, really, there are two unified charts: one is for one-way awards and the other is for round-trip.  The round-trip tab includes all one-way award prices, doubled, where appropriate.
Price Per Mile
In order to compare award prices across distance bands, I compute "Price Per Mile". This is the award price (number of miles required for the award) divided by the mean distance of the distance band. For example, when the distance band is between 1152 and 2000 miles, then the mean distance is half way between: 1,576 miles. And so, if the price in miles is 20,000, then the Per Mile Price = 20,000 / 1,576 = 13.
I used Google Docs conditional formatting feature to automatically shade green the lowest per mile prices, and to shade red the highest per mile prices.
One-Way Distance Based Awards
Here's a snapshot of the middle of the one-way unified chart:
As you can see above, the best economy awards in this mid-distance part of the chart are Iberia and BA awards which cost 4 to 5 Avios per mile flown.  Note that these awards are limited to single segments and will usually cost more if multiple segments are included (however, sometimes they are cheaper with multiple segments. See: Hacking Avios).
For business class flights, a few specific awards really stand out: Iberia Off-Peak between 2001 and 3000 miles and between 3001 and 4000 miles (these are for Iberia operated flights only).  BA prices in these bands are only slightly higher and BA can be used to book any oneworld carrier at these prices.
Note that Cathay doesn't look too good on this part of the chart until you get down to the 2501 to 5000 mile band where Cathay charges only 45,000 miles in business class.  That's pretty darn good especially when you consider that it's possible to fly to Europe from the eastern US for fewer than 5,000 miles.
I'll leave it to the reader to click through to the spreadsheet to see that it's true: Cathay's award chart looks better and better as you get to longer and longer distance flights.  That said, BA and Iberia are right there with Cathay all the way to the bottom of the chart.  The difference, of course, is that Cathay allows multiple segments for the same price.
Round-Trip Distance Based Awards
Here's a snapshot of the middle of the round-trip unified chart:
Here you can see again that Iberia and BA dominate the best economy prices per mile.  In business class and first class, though, Cathay does pretty well, especially as you get to longer distances.  Cathay's OneWorld chart is especially good for round-trips covering 7,501 to 9,000 miles (85K miles for business class, 115K for first class) and for round-trips covering 9,001 to 10,000 miles (95K miles for business class, 130K miles for first class).  And Cathay's Standard chart is even better for round-trips covering 5002 to 10,000 miles (80K miles for business class, 120K for first class).
Since Iberia and BA awards are priced separately per segment, they don't really offer a fair comparison to Cathay Pacific.  Iberia's OneWorld chart, though, is priced by the entire length of the trip so it is a better comparison.  And when I compare Iberia's OneWorld chart to Cathay's charts, the pattern is clear: Iberia is better for short distance awards (see: From 11K RT on American: A sweet spot for North American flight redemptions) and Cathay is better for long distance.
Summary
I've created a new unified OneWorld award chart to make it easy to compare award prices across British Airways, Cathay Pacific, and Iberia (and more to come in the future).  Through this chart, we can find the following patterns:
Iberia Avios are cheapest when flying Iberia itself
BA Avios are usually cheapest when flying any carrier non-stop in economy
When flying multiple segments one-way, Cathay's Standard awards are usually best
When flying round-trip short distances with multiple segments, Iberia OneWorld awards are usually best
When flying round-trip long distance with multiple segments, Cathay awards (Standard or OneWorld) are usually best.
All of this ignores significant differences in the programs such as award fees, how easy it is to book awards, how cheaply awards can be changed, etc.  But hopefully we've provided a useful tool and summary for getting started.
Please also see these posts about BA and Iberia Avios:
And this post about another great use for Cathay Pacific miles: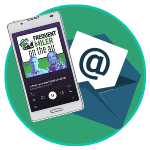 Want to learn more about miles and points?
Subscribe to email updates
 or check out 
our podcast
 on your favorite podcast platform.