ITA Matrix is still the godfather of booking engines. There simply isn't a more powerful tool out there for piecing together complex flight itineraries. Even though Google Flights has become my primary search engine in recent years thanks to its speed and flexibility, it still has limits and can't keep up with ITA Matrix when airfare availability is rapidly changing, such as during a mistake fare spree.
However, to this day ITA Matrix still can't actually book the itineraries it finds. Yes, it'll retrieve a perfect low-cost itinerary, but you have to go elsewhere to book it, and that's not always easy with a complex itinerary that's difficult to recreate. It's a little like those credit monitoring service commercials running right now – ITA Matrix monitors airfares but can't do anything to actually get you one.
Over a year ago I wrote a post titled "Using Hipmunk to book ITA Matrix flights" that described how you could use some of the same ITA Matrix language at the online travel agency Hipmunk to re-create ITA Matrix itineraries. It's time consuming to re-create itineraries that way, but it generally works and up until now it's been the only way to convert complicated ITA Matrix flights into a bookable format.
But there's obviously a huge demand for ITA Matrix booking options, since that Hipmunk column was the most popular post on all of Frequent Miler in 2015. So I'm pleased to report that another tool has recently launched that makes converting ITA Matrix itineraries to actual bookable tickets even easier and more direct than the Hipmunk method.
Creating an ITA Matrix flight itinerary.
As I've written before, if you don't know how to use ITA Matrix, check out Scott Mackenzie's extensive guides over at Travel Codex. You can start with his original 3-part series or you can check out his entire library of posts on ITA Matrix. ITA Matrix has an incredibly powerful interface that allows you to specify all sorts of options that aren't available on any other search platform. Especially when it comes to creating extensive mileage runs, ITA can present options that you'll find almost nowhere else.
For the purposes of today's post, let's pick a trip for next month from Los Angeles with a few stops in Europe and an open jaw. I enter the parameters on ITA Matrix and it comes back with a $2,500 option using multiple airlines.
Now, wouldn't it be incredibly nice if I could just copy this exact itinerary to an OTA and book it? Up until now, that wasn't possible. I might be able to recreate it by matching the search parameters on Expedia or Orbitz or Priceline. If that didn't work, I could resort to the Hipmunk method, enter the ITA language in Hipmunk, and hope it comes back with the same results. But if neither of these options panned out, I would be out of luck. Until now.
Introducing Book With Matrix.
You'll find this new tool at www.bookwithmatrix.com and you'll want to open it in a browser page or tab separate from ITA Matrix for reasons that will become clear in a moment. The entire Book With Matrix website is basically just a home page, and the only clickable link on that page (other than a few external resources at the bottom) is the text box at the very top with the words "Paste your ITA Matrix itinerary here."
So how do you paste your ITA Matrix itinerary in that box? Well, the same way you copy and paste anything else. You click back over to the browser page or tab that has your assembled ITA Matrix itinerary, choose "Select All" from your browser's Edit menu (or just hit Control-A or Command-A on your keyboard) to select everything on the ITA Matrix page, choose "Copy" from the Edit menu (or Control/Command-C on the keyboard), then click back over to the text box on Book with Matrix, and finally choose "Paste" from the Edit menu or Control/Command-V on the keyboard to paste it all into place.
Now, I know exactly what you're thinking… there is no way that could possibly work, right?
If you've ever tried copying and pasting a portion of a website into, say, a Microsoft Word document, you know the fonts and colors abruptly fluctuate, the formatting goes completely screwy, and suddenly the fancy web page you were trying to copy looks like it was put together by your 5-year old nephew.
So the idea of being able to copy and paste an entire ITA Matrix itinerary into a little Book With Matrix text box and have it all come out looking correct seems positively insane. Which is why I was rather skeptical when I first began testing Book With Matrix and would likely have wagered at least $100 that it wasn't going to work with any sort of reliability.
But I would have lost $100.
Because literally all you have to do is copy and paste as I just described, and in less than a second, Book With Matrix has automatically reformatted your itinerary to match precisely what you had in ITA Matrix.
I have to admit, it's quite impressive watching this happen, and I have yet to find an ITA Matrix itinerary that Book With Matrix wasn't able to read.
And the best part is that now we've arrived at the promised land, because once your itinerary is in Book With Matrix, you'll find buttons at the bottom of the page allowing you to send that itinerary to several popular online travel agency sites, such as Priceline, Orbitz, and CheapOair. If it's an American or Alaska itinerary, you'll have the option to price it directly on those airlines sites as well, and starting today, Delta itineraries can price via Book With Matrix on delta.com.
In my own tests, I was able to get most of my ITA Matrix itineraries to price on at least one of those 3 OTA sites, but often itineraries wouldn't price on all of them. There were also a few occasions where none of the OTA's would price the ticket, but that was definitely a minority of the time. I had by far the best overall luck with the Priceline option, with CheapOair seemingly more finicky and Orbitz being the least successful. American, Alaska, and Delta itineraries also seemed to compile just fine on their respective sites when that was an available option.
A little about the creators of Book With Matrix.
When I write about a great new travel tool, I like to share some info about the folks who invented it. Peter Xu and his twin brother Harry are based in San Francisco and started using ITA Matrix in college to find cheap trips back to China. Nowadays they travel routinely for work and decided they wanted a tool to make booking with ITA Matrix a lot easier. So tada, they made one!
But what's really intriguing about Peter and Harry is that their goal is to become an actual online travel agency themselves.
"We realize that most OTAs don't really care about the complex itineraries or power users," Peter told me by e-mail. "They're pretty happy with the mass market that does one-way and round trips, so they don't support many of the itineraries we've seen people put into Book With Matrix. As a result, we're working to sign up with a Global Distribution System, tying to their APIs, and become a travel agent so that we can book any fare under the sun that's actually available."
As far as I'm concerned, this is a fantastic idea, and I truly hope these guys are able to pull it off. In the meantime, we're the beneficiaries of their time and effort so far, as there's no charge or fee at all to use Book With Matrix. So bookmark it next to ITA Matrix and give it a try the next time you've pieced together the perfect complex trip.
(Disclosure: I received no compensation for this post and have absolutely no financial interest in Book With Matrix, which is going to totally blow for me when these guys hit it big. I also have no personal or business connection to either Peter or Harry aside from the messages we exchanged discussing Book With Matrix as I've outlined in this post.)  

Loading ...
Other Recent Posts From The "Bet You Didn't Know" Series:
When Is The Best Shopping Portal Rate Not Really The Best?
Last Chance To Transfer Points Between Bank of America and Fidelity
American Airlines Still Offers Free 24 Hour Holds
Find all the "Bet You Didn't Know" posts here.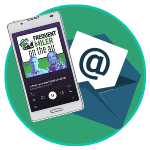 Want to learn more about miles and points?
Subscribe to email updates
 or check out 
our podcast
 on your favorite podcast platform.