It feels a little weird to say this, but Citibank's been crushing it lately. Not only have they made enormous strides with their flexible ThankYou points currency, but they're doing a lot of the little things well too. In fact, recently when one of their customer service representatives asked if there was anything else they could do for me and I suggested they mow my lawn, he didn't make it sound like it was completely out of the question.
A perfect example of Citibank's resurgence is a minor but extremely useful feature they've added to their recent website redesign. When you sign up for a credit card with a bonus spend requirement (such as $3,000 spend in 3 months to get 50,000 American AAdvantage miles), it's always a pain to try and keep track of how much you've spent thus far and how close you are to the deadline. In fact, a lot of banks don't even tell you the actual deadline, though the clock usually starts from the date your application was approved (not from the day you get the card).
With Citibank it's sometimes even been difficult to figure out the actual bonus, given the number of application links floating around without landing pages. In those cases, the only way to know what you're applying for is based on the past experiences of others. Thankfully, in recent months Citibank has at least been confirming the bonus offer in the approval letter you receive via regular mail.
But now there's an even easier way to see your bonus, your ongoing spend, and your deadline right on citi.com.
The spend tracker.
If you're in the middle of a signup bonus spend for a Citibank AAdvantage card and you've already set up online access, sign into your account, then click on "View Miles Summary" at the right side of the screen.
This will take you to your rewards details, which at first glance shows the miles earned on your last statement along with the benefits of the card. But scroll all the way down the page and you'll find… the magic bonus spend tracker!
Look at that! It's literally every piece of information we want to know about our bonus spend, all in one place. We've got the deadline listed, the number of days to go, the amount of spend we have left to do… even the number of bonus miles we'll get upon successful completion. It's even got a pretty little circle graphic representing our life ticking towards Missing The Bonus Doom.
A few important notes.
Keep in mind that the Citibank spend tracker is only updated at the end of each monthly statement. Before your first statement closes, you'll see the clock ticking away but no spend accumulating on the graphic…
This is normal, so do not panic. It will update at the close of your first statement, and since it's the very first month of your card, it's easy to determine before then your total spend by just looking at your account balance.
Also, if you aren't in the middle of an ongoing signup bonus spend, you won't see any tracker at all. That might seem obvious, but I figured I'd mention it.
Finally, I have only been able to personally confirm this spend tracker exists on AAdvantage cards, so I can't yet say for sure that it applies to other Citicards like the ThankYou cards. But if one of our Frequent Miler readers with a new ThankYou card would like to let me know if they can see the spend tracker (and maybe even e-mail or tweet me a screenshot), I'll be happy to update this post and give them a hat tip. (UPDATE: Commenters NRTBound and Horace both confirm the tracker also appears on the Citi Hilton Reserve card. BenT reports there's also a tracker for the Hilton Reserve's $40K anniversary spend and Better by Design notes one for the $100 statement credit. Thanks for the data points, everyone!) And if Citibank doesn't have this rolled out for all their cards yet, I'd be surprised if they don't do it very soon.
Since I'm the type of person who claims to be ultra organized but who is actually just kinda organized, I find this new Citibank feature to be incredibly useful. I'm not aware of any other major banks with an online tracker like this, but I hope others follow Citibank's lead on this one. Oh, and to any other banks reading this, the generous retention bonuses are a good feature to imitate too.

Loading ...
Other Recent Posts From The "Bet You Didn't Know" Series:
Avoid Getting Suckered by International ATM's
Amex Business Card Apps Without a 12 Month Wait
3 ways to automate multiple Twitter accounts for Amex Offers
Find all the "Bet You Didn't Know" posts here.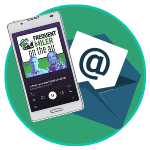 Want to learn more about miles and points?
Subscribe to email updates
 or check out 
our podcast
 on your favorite podcast platform.