Roughly a year ago Plenti Rewards arrived on the scene with an enormous thud. Designed to be a "coalition" rewards program similar to the AirMiles program in Canada, Plenti limped badly out of the gate. There were too few partners where you could earn points and even fewer partners where you could redeem them, all wrapped up with some terrible customer service and mediocre IT.
As I wrote over on Travel Codex in my Devil's Advocate look at Plenti last May, it felt like someone at Amex made a drunken wager that they could launch a loyalty program that offered absolutely no value and still make it successful.
However, Amex has worked hard over the last 12 months to make improvements to Plenti, and I am here to proudly report that Plenti is now… not much better. In theory there are a few more ways to rack up free Plenti points. But the tradeoffs are enormous, and redeeming Plenti points is still… well, we'll get to that in a moment.
New travel partner?
Plenti started with only 9 partners, which is pretty lame considering AirMiles in Canada has over 100 partners. To be fair, AirMiles has been operating since 1992 so they've had some time to build up their roster. Now that Plenti has been operating for a year, they've expanded their roster… to 10 partners.
But at first glance the new partner seems vaguely interesting, because it appears to be Expedia…
You would think there would have been some fanfare from Amex when Expedia came on board, but there's not so much as a press release about it anywhere. And when you dive deeper into the Expedia terms, you realize why. Because Expedia is basically only available as a portal partner. Meaning in the same way that you would click through to Expedia on Ebates or TopCashBack, you can click through to it on Plenti instead.
Now, this is not in fact actually new – Expedia was available on the Plenti shopping portal from Day #1. But the difference is now that Expedia is an official partner, there are special offers available for Expedia via Plenti.
So should you use these special offers when booking on Expedia? Definitely not.
Using CashBackMonitor.com (which powers our Frequent Miler Portal Alerts) let's take a look at the Best Reward Rate that was available for Expedia over the last two months.
The lowest Expedia's cashback rate has been is 3% (note that Expedia, like many OTA's, actually has different rates depending on exactly what you're booking, so 3% likely doesn't apply to absolutely everything you can book at Expedia). Now compare that to the 2,500 points you can get for booking a travel package on Expedia via Plenti, which appears to be the top Expedia earning option. Those 2,500 Plenti points are equivalent to about $25. But 3% of a $2,000 vacation package would be $60. So Plenti still lags by quite a bit.
A dining portal?
Yesterday Plenti sent subscribers an e-mail announcement promoting the launch of Plenti Local Dining.
Plenti Local Dining is a standard dining portal like others offered by various airlines and hotels. You enter your credit card numbers and anytime you use one of them at a participating restaurant, you get extra points on top of your usual credit card rewards. It's a good way to earn points on autopilot for doing exactly what you would do anyway, which would seemingly make it a no brainer to sign up for Plenti's dining portal.
Except for one problem: the Plenti portal is run by Rewards Network…
Why is this a problem? Because Rewards Network runs most of the other dining portals and generally only allows you to link each of your credit cards to one single program. Meaning if you sync a card to Plenti's dining program, you'll be giving up American miles or United miles or pretty much miles in any other dining program.
Again, what's worth more – a Plenti point or an AAdvantage mile? Even with the recent American devaluation, I don't see how it's even close.
Are there any real enhancements?
Our friend Chuck over at Doctor of Credit reported back in January that Amex has announced Chili's as an upcoming Plenti partner for both earning and redeeming, though they won't be added until the second half of 2016. This will definitely help a bit because Plenti is still awful when it comes to redeeming points. You can earn at 10 partners, but you can only redeem at 5 – Exxon, Mobil, Macy's, Rite Aid, and AT&T – so having a 6th option to redeem will be useful.
As Chuck noted in his post, it's a bit easier to earn Plenti points than it was at first because there's usually some decent bonus offers tied to shopping at Rite Aid. Also, if you have AT&T wireless service, you should absolutely tie Plenti to your AT&T account. There's no reason to not rack up Plenti points in the process of paying your regular cell bill.
For the moment though, your best use of Plenti points is probably to get discounts at Rite Aid or Macy's. Buying gas is theoretically another redemption option, though in most cases you'll be better off using supermarket gas points or just finding a cheaper gas station (Exxon and Mobil tend to be expensive). You can also technically use Plenti points to pay your AT&T wireless bill, but you can't do it online – you have to actually go into a company owned AT&T store to do it. In most cases, that won't be worth your time.
In the end, Plenti is still pretty useless. The "enhancements" aren't as bad as the devaluations we normally associate with that word, but if Amex wants to end up with a rewards program that's actually worth using, it still has a very long way to go with Plenti.

Loading ...
Other Recent Posts From The "Bet You Didn't Know" Series:
Entering Priority Pass Lounges Without a Physical Membership Card
How To Change Credit Card Due Dates Online at Each Bank
New(ish) Rules on Hyatt Free Night Certificates
Find all the "Bet You Didn't Know" posts here.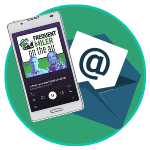 Want to learn more about miles and points?
Subscribe to email updates
 or check out 
our podcast
 on your favorite podcast platform.