When American Airlines announced the end of their free 24-hour hold policy last month, it was a disappointment to those of us who regularly book and fly on American tickets. The 24-hour hold was an extremely useful tool for chasing low airfares, as you could "stack" holds day by day in an effort to catch a reduced price while not losing your previous fare in the meantime.
Theoretically you can do the same thing with the 24-hour free cancellation policy offered by other airlines, but going that route isn't anywhere near as simple and results in a slew of charges and refunds to your credit card. With the American holds, all you had to do was allow the previous hold to naturally expire in favor of the new hold until you finally got to the fare you wanted. While not groundbreaking, it was a nice tool to have in the toolbox.
So when American decided to switch to a 24-hour free cancellation policy instead of holds, it may have not been as fatal as the collapse of Bluebird and Serve or this week's extension of the Chase 5/24 rule, but it was definitely another loss in a year that's already seen plenty of them for frequent travelers.
Except that, for the moment, the American 24-hour free hold is still available. And right now it's actually even better than it used to be…
Why did American offer a free hold in the first place?
Under the Department of Transportation's "Enhancing Airline Passenger Protections" rule (and by the way, the D.O.T. needs to work on their acronyms because "EAPP" sounds like the noise someone makes when you accidentally elbow them in the side), airlines are required to offer either a 24-hour free hold or a 24-hour penalty free cancellation period for all tickets booked at least 7 days in advance with an origin or destination within the United States.
When this rule was passed in 2011, most airlines such as Delta and United chose to go the penalty free cancellation route. But American decided to use holds instead. Unfortunately for American, this resulted in a great deal of confusion. Since other airlines (along with most OTA's) used the free cancellation policy, most people assumed American did too, not realizing that the 24-hour hold was in lieu of the free 24-hour cancellation. This meant a lot of unhappy calls to American when customers discovered they couldn't cancel their tickets within 24 hours without penalty as they could with other carriers.
On top of that, American got itself into trouble when they unilaterally cancelled a slew of holds during the brief Washington to Beijing business class mistake fare debacle last year. In the end, to avoid litigation with the D.O.T., American agreed to offer a greatly reduced fare to Beijing in either economy or business for those who had their holds cancelled.
With all this confusion, it wasn't particularly surprising to see American do away with the hold entirely and simply go with a standard 24-hour free cancellation period like the rest of its competitors.
So is the 24-hour free hold really gone?
If you call American and ask for a free 24-hour hold, you'll be told it's no longer offered. But if you book a flight at least 7 days in advance on the American website, you'll still find it right where it always used to be — at the bottom right of the final booking page…
This is not a mistake by American. In fact, when American first announced they would be ending free 24-hour holds, they noted that the option would be phased out over time on their website. Apparently they're taking their sweet time with that phase out because it's been almost two months so far and the hold is still there. Even the official free 24-hour hold policy is still listed on the American website in all its glory.
But it's becoming clear that American does not intend to completely do away with the 24-hour hold. Rather, it seems much more likely that they will simply at some point begin charging for this hold instead of making it available for free.
Why is that likely? Because for several months now American has already been making extended holds available on their website for a fee. Those choices and prices appear for many (though not all) American flights when you select the same hold button you use to make a free hold…
It seems obvious that when American is ready, all they'll do is add a cost for the 24 hour option rather than delete it. The IT is already built, so why wouldn't they try to monetize it rather than do away with it?
But right now we have the best of both worlds.
The beauty of the current situation is that American has already implemented the standard 24 hour free cancellation policy required by the D.O.T. rule. As long as you're booking a ticket more than 7 days in advance and it has an origin or destination in the United States, you're eligible to cancel your American ticket within 24 hours of booking without penalty.
Therefore, for the moment you can get both a free 24-hour hold and a free 24-hour cancellation on American tickets booked through aa.com.
Being able to use these policies together gives us a lot of options. You can still stack free 24-hour holds while the airfare on a particular route is static or trending downwards. But even if it takes an upward swing and you have to book at your lower hold price, you've got yet another day to see if the airfare will drop again. If it does, you can cancel the ticket and put a new hold in place, starting the chase all over again.
Obviously this is not a situation that will last forever, and there will still be times when getting extra points or cashback for using an OTA through a portal will be a better choice than booking directly on American's website.
But a cheaper airfare can often be worth much more than extra points or cashback, so if you're planning domestic travel on American and buying your ticket more than 7 days in advance, consider using the free 24-hour hold while you still can and potentially save yourself some serious cash.

Loading ...
Other Recent Posts From The "Bet You Didn't Know" Series:
Enhancements to Amex's Plenti Rewards Program?
Entering Priority Pass Lounges Without a Physical Membership Card
How To Change Credit Card Due Dates Online at Each Bank
Find all the "Bet You Didn't Know" posts here.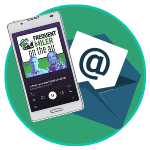 Want to learn more about miles and points?
Subscribe to email updates
 or check out 
our podcast
 on your favorite podcast platform.