On May 24th (coincidentally, 5/24), Doctor of Credit announced that Chase's dreaded 5/24 rule was now in place as of May 22nd or 23rd for most cards.  Specifically, he said that the rule now applies to the following cards:
Freedom and Freedom Unlimited
Ink Plus and Ink Cash
Marriott Rewards Premier (Personal and Business)
Ritz Carlton Rewards (Maybe)
Sapphire Preferred
Slate
Southwest Airlines Rapid Rewards Plus
Southwest Airlines Rapid Rewards Premier (Personal and Business)
United MileagePlus Explorer (Personal and Business)
United MileagePlus Club
Interestingly, he states that the rule does not (yet?) apply to these co-branded cards:
Amazon
British Airways
AARP
Disney
Fairmont
Hyatt
IHG
Is it real?
Based on the number of data points I've heard, I have no doubt that the 5/24 rule is real, but I believe that there are situations where it is not applied (more on that below).  Whether or not the rule is now in effect for all of the cards listed by Doctor of Credit, I don't know.  I'm sure that we'll hear many data points soon that will clarify which cards are, or are not, subject to the rule.
There is already at least one data point suggesting that the United card (the 50K targeted offer) might not be subject to the rule (yet):
@garyleff @Drofcredit @milestomemories @FrequentMiler @OneMileataTime Josh applied to UA today. Instant approval.

— Mommy Points (@Mommy_Points) May 25, 2016
As I'll discuss further down in this post, though, there may be another explanation for Mommy Points' husband's instant approval.
What is the 5/24 rule and how do you know if you got caught by it?
In the past year or so, Chase has frequently denied applications for certain cards (Freedom, Sapphire Preferred, and Slate) due to having 5 or more new credit card accounts (with any bank) in the past 24 months.  That means that anyone who regularly signs up for credit cards in order to earn points & miles is likely to be denied when they try to sign up for these cards.  Now it appears that the rule applies to far more cards than before.
If you call reconsideration after a denial (which you should do because it can't hurt), you may be told that your application was denied because you have opened 5 or more accounts in the past 24 months.  If so, you've been caught by the 5/24 rule.  Most who have been denied due to 5/24 have been unable to reverse the decision through reconsideration phone calls.
It's important to note that Chase often denies applications for other, similar sounding reasons.  For example, it is common to be told that you already have too many Chase cards.  Or, you may be told that you have had too many recent credit inquiries.  Neither of these explanations for denial is the same as the 5/24 rule.  These are simply factors that influence Chase's decision.  And, importantly, applications denied for these reasons are frequently approved after reconsideration phone calls.
Breaking 5/24 (How to get approved anyway)
At this point, this is just conjecture based on a very limited number of data points.  Hopefully, readers will help confirm or deny these assumptions…
Private Client
Many banks offer special privileges for high net worth clients.  Chase's version is called Chase Private Client.  It's like a bank's version of elite status.  Based on my admittedly very limited data, I believe that Private Client customers may be exempt from the 5/24 rule.
More details can be found here: Chase Private Client and Sapphire Preferred 65K.
Pre-Qualified Offers
If you receive a credit card offer from Chase that says you are pre-approved or pre-qualified, there is some evidence to suggest that you will not be subject to the 5/24 rule for that application.  When you receive these offers via email or mail, the offer usually includes an invitation number and/or offer code.  Make sure to use the number and/or code when applying.
You can also check for pre-qualified offers online: creditcards.chase.com/prequalified-offers.
Targeted Offers
This one goes even further into pure speculation than the two options shown above (Private Client and Pre-Qualified Offers).  As shown above, yesterday Mommy Points reported that her husband was instantly approved for the United MileagePlus 50,000 mile offer.  The current public offer for this card is 30,000 miles.  He found the 50,000 point offer by signing into his United.com account.  Since this offer is not shown to everyone who signs in to United.com, it is a targeted offer.
It is possible, of course, that the 5/24 rule is not yet being applied to United cards.  However, I think it is even more likely that targeted offers are exempt from the rule.
Note: If you're thinking of signing up for the United card, don't forget to start the process of booking a paid flight first.  This way you'll get the same offer given upon logging in plus a $50 statement credit after first purchase.  See: 8 ways to get the best Chase signup bonus offers.
Reader experiences?
Have you applied for any Chase cards since Monday, May 23rd?  If so, which cards did you apply for and what was the result?  Are you a Private Client?  Did you use a pre-qualified offer or a targeted offer?  Please comment below.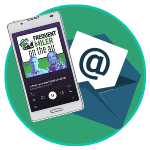 Want to learn more about miles and points?
Subscribe to email updates
 or check out 
our podcast
 on your favorite podcast platform.