Airlines have gone out of their way to make their industry as complicated as humanly possible. If you were to sit down and consciously try to create a system that was convoluted, bizarre, and mindbogglingly user-unfriendly, you probably couldn't come close to matching the byzantine patchwork of rules the airlines have managed to create.
JetBlue has often been one of the better airlines when it comes to keeping things simple, but they've got unnecessary quirks too. And since the recent JetBlue/Virgin points match promo has produced an uptick in reader interest about JetBlue, I think it's important to clarify an extremely important quirk in JetBlue's fare structure, one that could cost you a boatload of money if you don't know about it or don't understand the difference in the way JetBlue defines their terms.
JetBlue's fare bundles.
A little over a year ago JetBlue introduced a tiered fare structure (or fare "bundles") for its flights, similar to the fare bundles that American launched in 2012 and are now planning to discontinue next month. Because, you know, it's the airline industry, so everyone is constantly copying each other and changing their minds all at the same time.
I assume now that American is ending its fare bundles, we can expect JetBlue to end theirs in a couple of years, probably right around the time United announces fare bundles. Why doesn't everyone just wait to see what Delta is going to do so they can all just copy that?
Anyway, JetBlue's fare bundles are called Blue, Blue Plus, and Blue Flex, with each bundle adding in extra perks as it increases in price. You won't see these bundles at most online travel agency sites such as Expedia or Priceline, but you'll find them offered to you when you book your ticket directly at jetblue.com.
The Blue fare is just the basic fare without any free checked bags or other perks. In the middle is Blue Plus, which includes 1 free checked bag, along with slightly lower change/cancel fees and an extra TrueBlue point per dollar spent. And Blue Flex is the top-of-the-line economy fare, with 2 included checked bags, 2 extra TrueBlue points per dollar, free Same Day changes, priority security lane access, and no fees for canceling or changing your ticket.
As you might guess, the more perks you want, the more you'll pay.
In all my test searches, such as the above New York to Los Angeles one-way flight, it was $15 more for Blue Plus and $100 extra for Blue Flex.
The change and cancel fees.
JetBlue has a somewhat complex change/cancel fee structure — if you buy a standard no-frills Blue fare, depending on when you change or cancel, you could pay between $70 and $135 in fees plus the difference in fare.
But as we saw from the fare bundles chart above, the most expensive Blue Flex fares have no fees for changing or canceling. So if you had to book a flight on JetBlue and you thought there was the possibility you would later have to either change or cancel it, you might consider the extra cost of booking the Blue Flex fare. That way you'd be able to avoid the fees associated with the changes or cancellation. You could either switch to another flight for just the difference in airfare or cancel the ticket entirely without penalty.
Except hang on a minute…
If you have a Blue Flex ticket and decide to change to a flight with a higher airfare, you'll pay the difference in fare, with no extra fees, and all will be fine. But if you pick a new flight that costs less, or want to cancel your flight altogether, what do you think happens to the extra money you already paid?
If you guessed "that money gets returned to you"… well, guess again.
Cancelable versus Refundable.
As it turns out, just because Blue Flex fares are cancelable without penalty does not make them refundable without penalty. Let's go back to that fare bundles chart again and take a close look at the section on cancellations and changes…
Uh oh. See that pesky little "4" footnote? That means JetBlue wants to share some extra information about this particular "perk," and since they're burying it in a footnote, it's probably not extra information we're going to like. So let's take a look at footnote #4 at the bottom of the chart…
Do you see the bad news? It's in that very last paragraph. Here it is again with the vital portion highlighted…
There are no change or cancellation fees for the Blue Flex fare bundle, but it is still a nonrefundable fare. If you cancel, you do NOT get the money back. Rather, you get a JetBlue flight credit, which you then have to use within 1 year. Guess what happens if you don't use it within 1 year?
If you guessed "you get hosed" then you guessed correctly this time.
So where do you book "refundable" JetBlue fares?
Now that you know the Blue Flex fare is not actually a true refundable fare, how exactly do you find a JetBlue fare that's refundable?
Well, JetBlue is an airline, so of course they have yet another entirely different set of fares. Which you can find by clicking on the "Refundable" button at the top left of the original fare search results.
Needless to say, this brings up a whole new trio of Blue, Blue Plus, and Blue Flex options, which (and I am sure you are already nodding your head at what I am about to say) cost even more than the original Blue, Blue Plus, and Blue Flex fares. A lot more. In my test searches all the refundable economy fares jumped an extra $200 — the image above shows that same New York to Los Angeles flight we saw earlier. And that's just one way.
Conclusion: The Blue Flex cancellation benefit is misleading.
I generally think of JetBlue as a pretty decent airline, but I think this Blue Flex perk is deceptive. If you're advertising a fare option as having "no fees for changes or cancellations" I think most folks would assume that means if you cancel, you'd get your money back in full. Seems logical, right?
But nope. You're getting a flight credit, and you won't know that unless you carefully read that footnote, which of course almost no one does. That's why it's in a footnote and not clearly stated in the chart. Because how hard would it be to write "Refund in form of JetBlue flight credit" under that $0 in the chart?
If you are certain you'll find a use for that flight credit within a year, then you're fine, and for some folks that will be okay. But I'd venture to guess that a lot of people who buy Blue Flex fares are surprised when they learn they can't get their money back and are now committed to a 1-year flight credit with JetBlue. I also imagine the execs who run JetBlue don't see a problem with any of this and don't understand why I would take time to write an entire post about it…
If you guessed "they don't get it, do they?" then welcome to the airline industry.

Loading ...
Other Recent Posts From The "Bet You Didn't Know" Series:
•  How To Look Up Your Priority Pass Guest Policy Online
•  A New Way To Book Flights Directly From ITA Matrix
•  When Is The Best Shopping Portal Rate Not Really The Best?
Find all the "Bet You Didn't Know" posts here.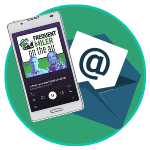 Want to learn more about miles and points?
Subscribe to email updates
 or check out 
our podcast
 on your favorite podcast platform.