Normally the "Bet You Didn't Know" series is focused on tips and tricks rather than news, but there have been several recent items of interest that I've seen only lightly covered across the blogosphere, or in some cases not at all. And since these are important tidbits that points and miles collectors should know about, we're going to switch it up a bit this week. Call it a "Breaking News" edition of "Bet You Didn't Know."
Is Sears close to closing?
As most Frequent Miler readers know, Sears (along with its sister chain Kmart) have been teetering on the edge of collapse for years now. With endlessly increasing debt and multiple waves of store closings, Sears CEO Eddie Lampert and his hedge fund have proven themselves completely incapable of running any sort of major retail operation, and at the same time have managed to make themselves rich doing it. Sad!
Well, it appears the chickens are close to coming home to roost. Two days ago Moody's Investor Service issued a note downgrading the company's liquidity, indicating that Sears is bleeding cash and in potential danger of shutting down. It appears Kmart is most at risk, having seen its sales drop from $37 billion in 2000 to only $10 billion last year.
Sears quickly attempted to rebut the Moody's report, but there's no hiding the fact that both Sears and Kmart are hurting for cash. Sears has burned through $1.5 billion of the $1.8 billion it had in cash as of a year ago, leaving it with only a little more than $250 million. That may still sound like a lot of money, but when you're a company trying to keep over 700 stores fully stocked, cash can disappear quickly.
So what does this mean for points and miles collectors? Well, Greg the Frequent Miler regularly writes about methods to leverage Sears deals to earn extra travel points and miles. In many cases, stacking Sears gift cards along with shopping portals and the Sears "Shop Your Way" loyalty program can result in points along with great deals on merchandise you actually need or low cost products for resale. Just yesterday Greg demonstrated how he was able to earn a 64% rebate on the purchase of Fitbit trackers by stacking several discounts and rewards at Sears. There's even a page here at Frequent Miler dedicated entirely to Sears and Kmart Extreme Stacking.
The danger here is not only losing these methods if Sears and/or Kmart disappear, but also potentially getting stuck with worthless Sears or Kmart gift cards. In many cases when a bankruptcy liquidation occurs, customers have an opportunity to redeem their gift cards before the retail chain completely disappears. But it's not guaranteed.
So if you're currently sitting on Sears or Kmart gift cards for any reason… don't. Liquidate now while it's still easy. And if you're considering purchasing Sears or Kmart gift cards in the future, make sure you have a plan to unload them quickly. You do not want to be left holding worthless pieces of plastic when Sears eventually gets sent to live at a farm upstate.
Is RadPad having liquidity issues?
A few weeks ago my friend and fellow Travel Codex writer Amol tweeted about an issue he had paying his rent with RadPad…
So my @radpad rent check couldn't be deposited because of insufficient funds …. turns out I'm not the only one https://t.co/iraY8aFkci

— Amol (@PointsToPointB) September 2, 2016
If you dive further into the Reddit thread that Amol linked to, you'll find several reports of folks receiving bounced checks from RadPad. You'll also see several comments from Tyler Galpin, one of the co-founders of RadPad explaining that the bounced checks were not a result of insufficient funds but rather simply a funds transfer issue…
Then about a week after the RadPad issues started, a post appeared on medium.com in which the writer claimed the rejected checks were emblematic of further issues at RadPad, alleging that employees had been asked to take pay cuts and in some cases laid off due to liquidity issues.
Interestingly, that post was pulled soon thereafter by the writer and replaced a few days later with a retraction stating that the check had not in fact bounced but just been placed in a fraud prevention hold, and that in any case the CEO had personally hand delivered a new check to the landlord.
So what the heck is going on here?
The answer is… I'm not sure. It's possible RadPad could be having liquidity problems. Given the recent massive influx of payments from their aborted Android Pay promotion it's not out of the question. On the other hand, it's also entirely possible that RadPad simply had account management issues. I have yet to hear of anyone who had an issue that didn't eventually get corrected, and there haven't been any new reports of check issues in the last week, so I wouldn't dismiss that possibility.
The point to be made here is not that you shouldn't use RadPad, but rather that you should always exercise caution when using payment services. If you're paying with a credit card, then you are generally safe as you can dispute the charge if payment isn't made. But if you're using a debit card (as many folks here are), you usually do not have that option, so you are accepting some additional risk.
I don't use RadPad, but if I did, I don't think I'd be panicked about it at this point. But I'd definitely keep in touch with my landlord to make sure the checks he or she received were both on time and clearing normally.
Is the new Southwest Standby perk worthwhile?
Two days ago Southwest Airlines announced the launch of a new perk for their A-List and A-List Preferred members. Elite customers can now fly standby up to two hours before or after their scheduled flight.
The news here is not the lack of fees. Southwest never charges a change fee as long as changes are made before departure, and there will be no fee for flying standby either. Rather, the big deal is that those who fly standby will not have to pay any increase in airfare for switching flights, which is certainly a welcome change from the old policy of requiring customers upgrade to the more expensive Anytime fare in order to fly standby.
That being said, this perk only applies directly to individual A-List and A-List Preferred member, not to anyone else flying on the same reservation. This means it's not terribly useful for people flying together unless they're both elites. The change also has to be requested at the airport and not by phone, which further limits the utility of using it to fly on a later flight.
On top of all that, the Wandering Aramean has done some deep digging and found that only 18% of all Southwest routes even have multiple flights within two hours of each other for which this standby feature would be usable. If you want to know which specific routes have the best and worst options, definitely click through the link and check out his detailed work.
Obviously we always approve of an airline increasing options, but it would be nice if Southwest made this one a little more practical. Hopefully with some encouragement from their customers, Southwest will broaden this one out over time.

Loading ...
Other Recent Posts From The "Bet You Didn't Know" Series:
•  Left an Item on the Plane? Use the Online Automated Lost and Found
•  JetBlue Blue Flex Fares Are Cancelable, But NOT Refundable
•  How To Look Up Your Priority Pass Guest Policy Online
Find all the "Bet You Didn't Know" posts here.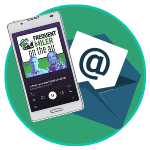 Want to learn more about miles and points?
Subscribe to email updates
 or check out 
our podcast
 on your favorite podcast platform.