I was playing with my new REDbird card at Target the other day, which is pretty much the most awesome thing in manufactured spend since… well, since Bluebird. The folks at Target are incredibly nice, unlike the folks at Walmart who always act as if my desire to engage in commerce with them is the most horrible inconvenience they've ever experienced. Mind you, this is their attitude whether I'm trying to load my Bluebird or buy a can of WD-40.
During my last Target visit I decided to load REDbird via my Citi ThankYou Preferred card. I hadn't been using my ThankYou Preferred much lately, but thanks to a super nice retention offer from Citibank, I'll be using it a ton more in the next 6 months.
(As an aside, remember that just because a card doesn't have an annual fee doesn't mean you can't call and ask for a retention offer on it from time to time. Sometimes you'll be pleasantly surprised.)
However, when I attempted to do the $500 REDbird load, the card was rejected by the cash register. I immediately deduced that this was a fraud alert issue. Citibank's computers weren't used to me using this card in that fashion and so they had put up a red flag. All I'd have to do is clear it with Citibank to get the load done.
But if I tried to call and jump through Citibank's phone tree to get someone on the phone to clear the hold, the line of none-too-patient customers forming behind me would quickly become a none-too-patient mob. So I had no choice but to substitute another card to get the transaction completed.
If you use credit cards often enough, sooner or later you'll hit a fraud alert situation like this. Especially if you're manufacturing spend at large amounts, you'll eventually find yourself standing in a line like I did trying to get a transaction completed.
So what's the fastest way to clear a fraud alert? In my experience, the best choice is to have fraud alerts either texted or e-mailed to your phone. They come very fast and can usually be cleared with a simple response almost instantly.
Unfortunately setting this up is sometimes not as simple as it sounds. Every bank has a different way of configuring your account for fraud alerts, some of which are obvious, but others which are hidden like the Ark of the Convenant.  So I've assembled instructions on how to set it up at each of the major banks.
Two important tips before we get to the list:
For each bank you'll first need to set up your overall banking profile with your mobile number and e-mail address. You can do this on the bank's website under your contact info or profile pages.  Note that for cell phone enrollments the bank usually texts you a code during the setup process to confirm it's actually your phone that you're linking to, so you'll want to have your phone nearby when you do this.
People assume that fraud alerts can always be found under the "Alerts" settings, but as you'll see, this is only sometimes true.
American Express
Sign in and choose the "Profile" tab on the top blue bar, then click "Account Alerts" on the left to bring up this screen:
From here, click on "Manage Account Alerts" and you'll be presented with this screen, where you can add your email address and mobile number and choose to send fraud alerts by text. Note that Amex will not allow you to turn off e-mail fraud alerts, so in that case you'll be getting alerts by both e-mail and text.
You have to set alerts on each of your American Express accounts separately, so don't forget to do them all.
Bank of America
If you provide an e-mail address to Bank of America, they automatically enroll you in e-mail alerts. But to enroll in text alerts, sign in and choose "Phone/Mobile numbers" under "Profile & Settings" on the main page…
Then scroll down on the next screen to Phone/mobile numbers and click on the underlined text that reads "Let us know if we can call or text you." A box will pop up where you can click to "Choose a preference"…
Finally, on the third page, look under the section "Mobile phone calls and text messages" where you'll see the option to turn on text messages for fraud alerts…
If you choose to receive fraud alerts by text with Bank of America, it's effective for all your accounts at the bank.
Barclaycard
Sign in and choose "Account settings" under the card you want to change…
Scroll down to "Alerts" and click "Edit"…
Finally, scroll to the bottom of the next page until you find the section marked "Fraud alerts" where you can choose to turn on text messaging alerts in the 3rd column. There's no option available in either the 1st or 2nd column for e-mail alerts with Barclaycard, but I don't know if that means they won't do it or they just do it automatically. Don't forget to click the green "Save" button when you're done.
You have to setup text alerts on each of your Barclaycard accounts separately, so don't forget to do them all.
Chase
According to their phone agents, Chase does not have a specific online option to opt into fraud alerts via text or e-mail. However, they will attempt to contact you by e-mail first unless you provide a cell number and set your preferences to allow them to contact you by both phone calls and text.  If you do, their security department will have the option to send fraud alerts by text (though there is no guarantee they will attempt to text first). Here is the procedure for setting your preferences.
Sign in and click on the "Customer Center" tab at the top right side of the screen, then choose "Change mailing address, phone and/or e-mail" in the left column…
If your mobile number is already listed, choose "Preferences" next to it. Otherwise, you can click "Add a Phone Number" where you will have the same options to set preferences while you add your number. Choose "Allow phone calls and text messages" and click the green "Continue" button to finish.
If you're adding a mobile number for the first time, you'll be able to select which of your Chase accounts it applies to and your preference selections will carry through to all those accounts.
Citibank
According to their phone agents, Citibank does not have a specific online option to opt into fraud alerts via text or e-mail. However, the policy of their security department is to attempt to contact customers with a fraud alert by text first if a mobile number has been provided (and alerts have been opted into generally), then by e-mail if they can't get in contact with you that way. So here is the procedure for adding e-mail addresses and mobile numbers and opting into alerts.
Sign in and choose "Profile & Settings" next to your name, then click "Enroll in Alerts."
Enter your e-mail under "Email address 1," your cell number under "Mobile Number 1," and choose which of your Citi accounts you want to enroll in. With Citibank you have the option at the bottom to "Enroll all cards." Check off that you accept the Terms and Conditions and click "Continue."
If you haven't previously activated a mobile number for texting, you'll need to click "Activate this number" and enter the code that gets texted to you. Finally, make sure your Alerts Status is set to on and click "Save & Done."
Discover
Sign in and choose "Account" from the top menu bar, then click "Account Alerts" from the drop down menu…
On the following screen, click on the picture of the big lock marked "Protect Your Account" and then click on the "Text" or "E-mail" buttons on the "Fraud Alerts" line.  Don't forget to click the orange "Save" button to finish.
U.S. Bank
Sign in and choose "Customer Service" on the top blue bar, then click "My Alerts" and then "Add Alerts" under the card which you want to add the text fraud alert to…
On the next page, under "Transaction Alerts" choose "Add" next to the "Suspicious Transaction" line…
Finally, you can pick either your mobile number or your e-mail address from the drop down menu where it says "Select destination" and finish up by clicking the blue "Save" button.
You have to set alerts on each of your U.S. Bank accounts separately, so don't forget to do them all.
These are the major credit card issuers, though I've left out Wells Fargo as I currently don't have any cards from them and therefore can't get the fraud alert info. If someone would like to share that one, let me know in the comments or by e-mail at dvlsadvcate@gmail.com and I'll update the post!

Loading ...
Other Recent Posts From The "Bet You Didn't Know" Series:
Maximizing Marriott's 5th Night Free on longer stays
Getting a second US Airways Mastercard
Dining bonuses without expensive dining checks
Find all the "Bet You Didn't Know" posts here.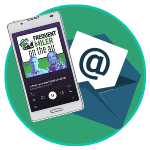 Want to learn more about miles and points?
Subscribe to email updates
 or check out 
our podcast
 on your favorite podcast platform.