I've already written a few times about how much I like using Google Flights when I'm booking a trip. But while Google Flights is incredibly fast, it still can't compete with the power of its big brother: ITA Matrix.
If you don't already know how to use ITA Matrix, then I highly recommend checking out Scott Mackenzie's extensive guides over at Travel Codex. You can find his original 3-part series here or you can check out his entire library of posts on ITA Matrix here.
ITA Matrix has an incredibly powerful interface that allows you to specify all sorts of options that aren't available on Google Flights or almost any other airline booking platform. Especially when it comes to creating extensive mileage runs, ITA can present options that you'll find nowhere else.
But here comes the bad news: you can't actually book a ticket with ITA Matrix.
Of course, for many itineraries, this isn't a huge problem. If we've found what we want on ITA, then we can usually just go to Google Flights or an online travel agency such as Priceline or even the airline website itself to plug in our request flight-by-flight. If our routing isn't too complicated, often one of these avenues will find the same fare that ITA did.
But what do we do when it doesn't?
A real-life example.
I need to fly from San Francisco to New York next Sunday night, and I'd like to fly specifically on US Airways in order to take advantage of my newly acquired Chairman Preferred status.  A quick search on Google Flights shows I could get a 1-stop redeye routing for just $208.
However, I'm already considering going for the full 100,000 miles this year in order to get Executive Platinum status for 2016 as well. Since I'm not in a huge rush to get back to New York, this seems like a good opportunity to add in an extra leg to pick up a few more elite miles.
So I took the opportunity to fire up ITA Matrix and was able to come up with this itinerary for just $213…
By adding a leg to Phoenix, I can snag some extra miles at just 3.9 cents per mile (which is a decent rate) and still get back to New York at roughly the same time. Whether that's a wise use of my time is a subject for a different post. But for our purposes today, it sounds great.
Except when I plug the same flights into Google Flights…
Uh oh. For the exact same flights, Google is coming up with $278 instead of $213. Yuck.
I got similar results when I tried to book this routing with other OTA's, and I can assure you that when I suggested it to usairways.com, it laughed at me so hard that it turned blue in the face and fell down coughing.
So how can we book this itinerary at $213?
One very fashionable rodent.
At first glance, hipmunk.com looks like a simple flight booking site not much different from all the others. In fact, when I first tried searching for my itinerary leg-by-leg on Hipmunk, the best it could find was $420 and nowhere near the flights I wanted.
However, the secret is that Hipmunk speaks a little ITA.
Now, much like a drunk guy trying to pick up a girl at the bar at 1 in the morning, Hipmunk claims to be much more fluent in a second language than it actually is. It's not fluent, but it can accept some of the same basic ITA language in its main search box. Some people have claimed it can even find routes via flight number, but I've always gotten an error when searching that way so I don't usually do it.
But I generally don't need to because what does work is city-by-city routing instructions and restricting our search to specific airlines.
Translating ITA into Hipmunk.
The itinerary we found on ITA is on US Airways and our stopover cities are Phoenix and Charlotte. So let's tell Hipmunk to restrict its search that way.
The way we do that is by going to hipmunk.com and clicking on "Flights" at the top to get the complete search box. Since we're booking a one-way flight, we can choose that option. But then into the "From" box, we're going to enter this…
If you're already familiar with ITA Matrix, then you recognize that code. But for those who aren't, let's break down exactly what it means. The first three letters "SFO" are obviously referring to San Francisco as our departure city. We then add two colons to signal to Hipmunk that we're going to use some advanced language.
Then we get very specific and tell Hipmunk that we want a US Airways flight (the first "US") to Phoenix ("PHX") followed by another US Airways flight (the second "US") to Charlotte ("CLT") and finally a third US Airways flight (the third "US") which takes us to our final destination. We leave our final destination in the "To" box, which you can see is LaGuardia ("LGA").
Does this sound complicated? Don't worry, because as you type all this in, Hipmunk translates it to English so you can see what you're doing…
All we have to do now is click "Search." Guess what the very first option is…
There's our itinerary at $213, just as ITA promised. If we click on it, Hipmunk gives us a bright orange button that will take us to the US Airways website…
And usairways.com, which was being such a total prima donna about all this earlier, now shows us our itinerary already assembled, priced correctly at $213, and ready for purchase.
Unfortunately, trying other permutations on ITA language often returns an error message on Hipmunk. But it's pretty good at airlines and connection cities, which is usually enough to get what you need.
If Hipmunk isn't finding the flights you want, you can play with the Multi-city option and break up the flight legs into separate entries (yet still enter them using ITA codes). That often does the trick, though even then every once in a while you won't be able to force the right flights. In that case you're out of luck if you can't get the itinerary anywhere else.
But more often than not, Hipmunk will find it for you… with a little help from ITA.
UPDATE: As of July 2016, there's a brand new tool you can use to send your ITA Matrix itineraries directly to several OTA's and airline websites. See "Bet You Didn't Know: A New Way To Book Flights Directly From ITA Matrix."

Loading ...
Other Recent Posts From The "Bet You Didn't Know" Series:
Original routing credit (and a little extra)
Updates on US Airways MC, 1 point transfers and more
Prevent miles from expiring with 1 point transfers
Find all the "Bet You Didn't Know" posts here.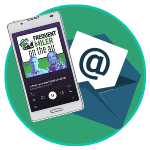 Want to learn more about miles and points?
Subscribe to email updates
 or check out 
our podcast
 on your favorite podcast platform.