Every now and then, in my pursuit of points and miles and/or great deals, I mess up.  And, usually there's a lesson or two to be learned.  That's why I like to share these stories with readers like I did recently when I bought a new grill (see: 3 lessons from my f-ed up extreme stack).  Today's story is about my botched Virgin Atlantic credit card application…
Since writing the post "Virgin Atlantic World Elite Mastercard Deep Dive: Maximize Earnings and Status," I've wanted to get a second Virgin Atlantic credit card.  In that post, I showed how it was possible to maximize point earnings (up to 2.1 miles per dollar for all spend) and status earnings in various ways.  The easiest options involved having two cards.  And the fact that the 75K offer is back certainly helped push me into action.  I intended to use techniques described in my post "Automating Spend" to ensure that I spent $2,500 on each card, each month, for 10 months per year.  This way I'd earn the 75K signup bonus, and keep elite status with very little effort, and I'd earn 2.1 miles per dollar ongoing.
Mistake 1: Failure to Prep
I've heard from readers and I've read here and there that Bank of America has become sensitive to the number of open credit card accounts each person can have.  Going into this application I had 5 personal cards and 3 business cards with the bank.  I should have dropped a few cards and maybe even reduced the credit limit on my keepers before applying for a new card.
Application Result: Instant Denial
It's been a while since I've seen this.  Usually applications go pending before a decision is made, but this denial was served up right away:
Reconsideration: Denied due to 5 card limit
I called the reconsideration line (found here) and asked for the decision to be reconsidered.  The analyst put me on hold for a very long time, but eventually returned to tell me that the decision remained the same: denied.  She said that since I had 5 open accounts they were unable to open another.
I asked the analyst if the decision could be reconsidered again if I closed one or two cards.  I was hoping that she could do that right then on the phone, but no.  She said that I could close cards and then re-apply.  I specifically asked whether that could be done same-day and she said yes.  She was careful to tell me that she couldn't promise I'd be approved, but she seemed to encourage this approach.
Does Bank of America have a hard 5 card limit?  The analyst couldn't or wouldn't tell me, but it seems that they have that limit for me if not for everyone.  At the beginning of this year, Doctor of Credit reported that Bank of America was closing accounts when people had more than 4 cards.  Many of the data points though were specific to MLB (Major League Baseball) cards.  And several commenters (including me) reported being able to get and keep 5 cards.
An important finding here is that business cards are not counted in this limit.  I have three business cards with Bank of America, but the analyst did not include these when she said that I already had 5 accounts.
If you have recent (since January 2017) experience proving or disproving the theory of a 5 personal card limit, please comment below.
Cancellation Call
My next step was to call Bank of America to cancel a couple of cards.  I had decided to cancel my personal Alaska card (I would keep my Business Alaska card for now) and one of my two Amtrak cards (I would cancel the one with the annual fee, but keep the other).  I started by asking to cancel the Alaska card but was offered 2,500 miles to keep it.  I asked about bigger offers, but there were none.  2,500 miles isn't much, but the annual fee won't be due until January, so I have plenty of time to cancel that card later.  I accepted the offer and closed my two Amtrak cards instead.  They didn't offer me anything to keep those cards.
Application 2: Pending
I waited about an hour after cancelling the two Amtrak cards and then applied for the Virgin Atlantic card again.  I knew that same-day applications with BOA would result in just a single hard pull on my credit report so there was no downside to applying again. The result this time was encouraging.  Rather than instant denial, the application was in review!
Mistake 2: Recon call misunderstanding
I called reconsideration again (found here) and asked for an immediate decision for the new application.  The analyst told me that my second application had been automatically closed as a duplicate.  He then went on to explain why the first application was denied (too many Bank of America accounts).  I asked him to re-open the second application for review based on the fact that I had close two cards since the initial application.  He said that it wouldn't make a difference since my credit report wouldn't reflect the canceled accounts for at least a month (that's true).  I told him what the first analyst had told me (that I could cancel and apply again same day), but he was adamant.  Still I asked him to re-open the application.  He put me on hold to do so.  When he returned to the line he said that my application was denied due to too many open accounts.
At that point I was frustrated and gave up. I had planned to go for a second card that day (maybe another Alaska card, for example) if the Virgin Atlantic card application had worked out, but I was simply too burned out by the process at that point.  Plus, it didn't seem likely that they'd approve me for a different card since they wouldn't approve this one.
Days later it occurred to me that this second analyst may have re-opened the original application rather than the second one.  Maybe he was right about how they count the number of open accounts, but maybe he wasn't.  Maybe the original application already had the original card count associated with it and that's why the first analyst told me that I'd have to apply again.
Lesson: I should have insisted that he re-open the duplicate application.  I could have and should have read to him the specific reference number to ensure that he reviewed the correct one.
A week later I found that I was right about this blunder.  I received four letters from Bank of America.  Three had the same reference number (from my first application) and stated that I had "a sufficient number of accounts with us and/or our affiliates."  The fourth letter referenced the second application: "Our records indicate that this is a duplicate request, so it will not be processed."
The fact that the second application was initially pending rather than instantly denied suggests to me that the fact that I had cancelled two cards did make a same-day difference.  Unfortunately, I couldn't prove it with a successful reconsideration due my miscommunication with the second analyst.
Conclusion
Overall, what happened was not a big deal to me.  I did get a hard pull on my Experian report, but I find that hard pulls have little short term negative affect on my credit scores and ability to get new cards.  I can ask again to have the second application re-opened, but I'd guess that they'd issue another hard pull.  If so, there's no benefit over my simply applying again.  I'm not in a hurry to get the card so I'll wait until the Amtrak cards show as closed on my Experian report.
That said, I probably would have been more successful if I had done the following:
Prepare for applications.  If you know that a bank is sensitive to the number of open accounts you have, close some before applying.  Note that this does not work to get around Chase's 5/24 Rule (no more than 5 accounts open in 24 months) since they do not subtract closed accounts from your 5/24 status.
Be explicit with reconsideration requests.  This lesson is probably only relevant to a very small subset of readers and situations, but still: if you've submitted multiple applications, make sure you and the analyst are discussing the same application. Use the reference numbers!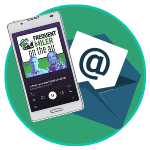 Want to learn more about miles and points?
Subscribe to email updates
 or check out 
our podcast
 on your favorite podcast platform.