Back in April when Greg and I attended the "new" Marriott launch event in New York, we reported that we were told that all properties would define a standard room under the new award chart, doing away with the notion of the "off-the-chart" properties in Starwood Preferred Guest. Many people doubted that this could possibly be true — and for good reason. Under the Starwood program, these properties often charged the equivalent of 270,000 Marriott points per night or more. Suggesting that they would cost just 60K Marriott points per night — or 48K after a 5th night free — seemed far-fetched. But sure enough, when the new award chart came out it was confirmed that all of those properties had a place on the new chart. When the programs combined, chaos ensued and the off-the-chart properties were mostly unbookable on points at standard rates. Then, some properties slowly became bookable — though, as we expected, availability has been tight. Yesterday morning, I was lamenting the fact that I saved points for an off-the-chart booking, thinking I should have gone with one more travel package. By last night, my feelings on the topic changed when I successfully booked the St. Regis Bora Bora for 48,000 Marriott points per night.
Under the new combined system, there is no doubt that things have been wonky. That is especially true for anything involving a legacy SPG property. People have had difficulty (or outright failure) in doing things like reserving rooms, applying suite night awards, using travel package certificates, using free night certificates, getting refunds for cancelled rooms, etc. Quick piece of advice: if you have anything you want to do with an SPG property that doesn't need to be done right away, just wait. Same goes for the refunds for those who got a raw deal on travel package conversions. Give it another month or two if you can and save yourself hours of headache.
However, if you're looking to book rooms at the top-tier properties, you'll need to be positioned to strike while the iron is hot. And it's neither easy nor without frustration.
For example, yesterday I was on Marriott.com repeatedly searching for availability at the St. Regis Bora Bora for a 5-night stay (in order to pay 240K points total for 5 nights). Most of the time, I saw this when searching:
However, suddenly the skies parted and the stars aligned and I happened upon a set of dates where I instead saw the average cost-per-night of 48K points. When I clicked on the property to view rooms (and presumably book), it brought me to SPG.com, where neither a room on points (nor the low cash rate shown on Marriott.com) showed up. I decided to try my luck calling. Expectations were low as I'd gone through this once before without success. I got through to what may be the most enthusiastic customer service representative I have ever encountered. When she saw no availability on the dates I gave her, she let me know that she was throwing my Platinum status in her computer's face (her words, not mine) to let it know that I deserve better than this and she was checking some other systems to see what she could find. She eventually came back with a total of more than 900,000 points for 5 nights. Recognizing that I'd be a little short for that, she continued to search and eventually settled on the fact that I could book 2 nights for 270,000 points and she thought I should really consider doing that right away. I politely declined and ended the call.
For the record, I did check those same dates in the Marriott app and the app did not show availability for award rooms. I mention this because those who read the post last week about some of the SPG properties being bookable via the app will remember that the trick to booking the top-end places seems to be using the Marriott app. For some reason, neither the SPG app nor the website shows the same availability you can find in the app. In this case, the app didn't show any availability, so I didn't fully expect to be able to book it over the phone.
I was disappointed, but not surprised. Throughout the evening, I kept searching on and off for different sets of dates. At one point, I started searching the same sets of dates again and again. Nada.
Then, late last night I pulled up the app and tried the last set of dates I'd previously searched — I didn't change anything from the last search I had executed. I sat up quickly when I saw the screen shot above showing 48,000 points per night. I clicked it, not totally expecting it to work. I was pretty excited when I got to the checkout page and saw this:
Those who read my earlier post about booking via the Marriott app might remember that I initially said you may want to consider booking on an Apple device because on the Android version of the app, this is the cancellation policy I was seeing on all properties:
Yet Greg's iPhone was showing the normal cancellation deadline of about 1 month in advance on many of these top-shelf properties. I updated that earlier post when a reader confirmed that they booked via the Android app but the email confirmation still showed the correct cancellation deadline of about a month in advance.
Based on that reader comment, even though I was on my Android phone and it said that the booking would be nonrefundable, I went ahead and hit "book now" without thinking too hard about it. My joy went to immediate panic when I saw this:
The 240,000 points sounded great — but, wait — plus 304,584.10 XPF?!? That's about three thousand dollars. Did I miss something?? I had clicked "book now" quickly, but could I have missed a cash co-pay of three grand? My first thought was that my wife was going to kill me if that was true and it was really nonrefundable.
Thankfully, it turned out to just be another wonky "new Marriott" quirk. When I pulled up the reservation later on Marriott.com, it had no such 300,000 XPF charge. The Boat Transfer fee is higher than what was quoted during the booking process, but that's less of a concern at the moment.
Further, as you can see at the bottom, the booking isn't nonrefundable — I have until a month in advance to cancel.
For those trying to figure out which room type to search at this property, based on what I've seen elsewhere and my experience here, you're looking for the one-bedroom reefside pool villa, nonsmoking, King bed. It's not an overwater villa, but it is listed as 2,700 square feet. Based on this screen shot from the Marriott app, I think I can make that work for 5 nights.
Bottom line
If you're looking to book top-tier properties like the St. Regis Bora Bora, the Marriott app continues to be the way to do so. Availability is not easy to come by. I've been searching and searching and I'm sure I'm not the only one. If you, too, are looking for an off-the-chart property, the Marriott app continues to be your best bet in finding one. Be aware that the process still may not be smooth — the app may not show the right cancellation policy and may show inaccurate additional charges. It's also worth noting that I did not receive an email confirmation — I had to log into my account and manually request the confirmation email. However, I'll take those inconveniences for the payout of a week in paradise that I never thought I'd book.
My next question is: will suite night upgrades be an option here? I might have to go for 50 nights this year after all . . .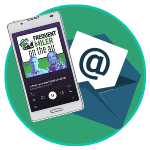 Want to learn more about miles and points?
Subscribe to email updates
 or check out 
our podcast
 on your favorite podcast platform.