Last summer my wife and I spent a month in England, France, Northern Ireland and Ireland. At the tail end of that trip we stayed four nights in Dublin, three of which were spent at the Hyatt Centric The Liberties Dublin.
I booked that stay as it was good value when using World of Hyatt points, but what I hadn't anticipated was that it would put us in a part of the city that we'd particularly love and was the perfect location for this trip.
This Hyatt Centric is a great hotel in a great part of a great city – here's why I liked it so much.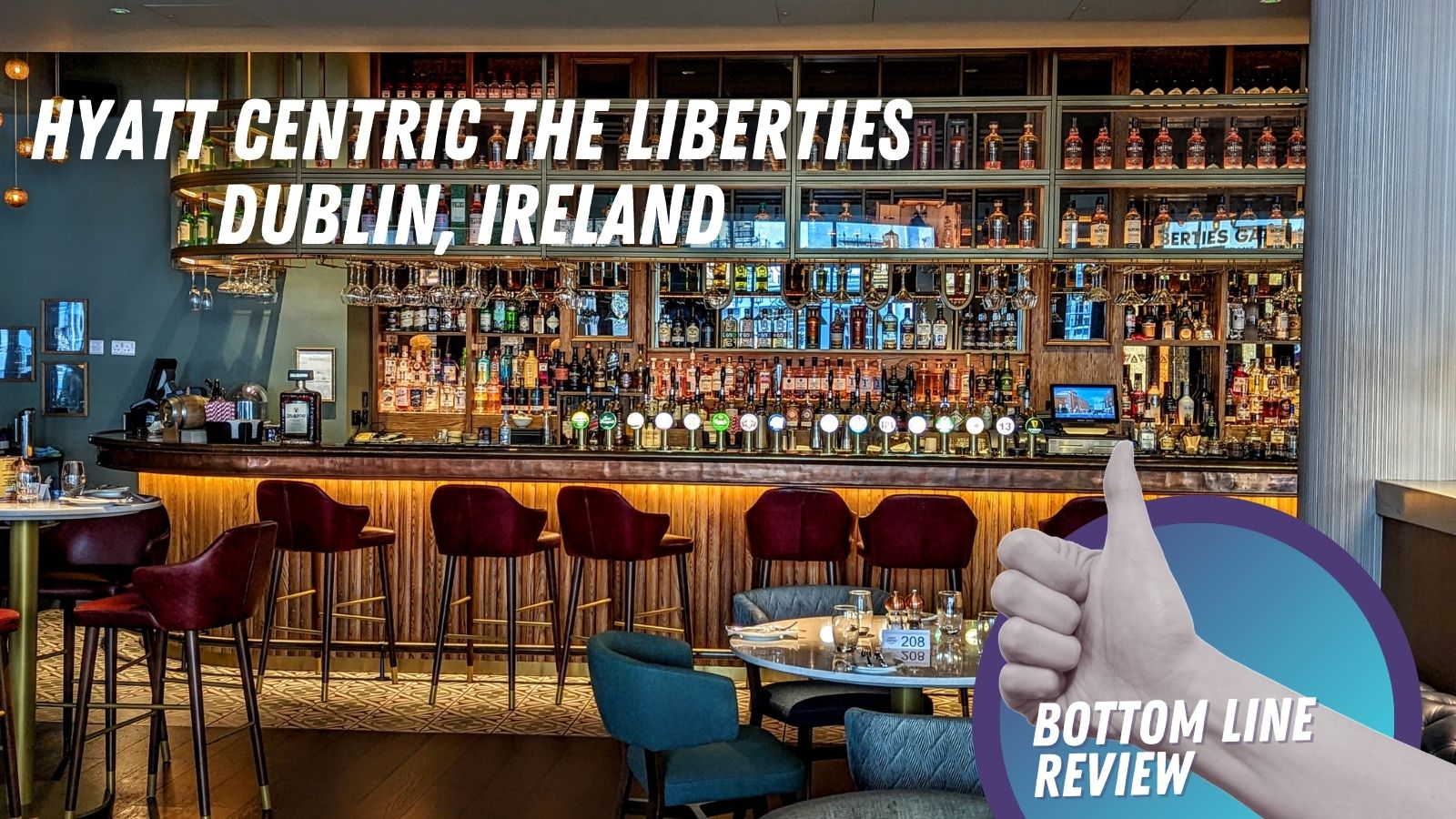 Hyatt Centric The Liberties Dublin Bottom Line Review
Points Price: At the time of our stay in September 2022, this was a category 3 property. That means the nightly cost is 9,000, 12,000 or 15,000 points per night depending on if it's at off-peak, standard or peak pricing. All three nights of our stay were at standard pricing, so we redeemed a total of 36,000 points. The fact that it's a category 3 property and often has cash prices means it can be a good use of category 1-4 free night certificates earned at renewal on the World of Hyatt credit card, through $15,000 spend on Hyatt cards, through Milestone Rewards or Brand Explorer awards.
Cash Price: Dublin hotel rates can get pretty expensive. For our dates it would've cost us $328.12 per night including tax.
Points Value: Potentially very good. We got 2.73cpp (cents per point) of value by using points, but you might be able to get even more value depending on your dates.
Resort or Destination Fee: None.
Parking: The hotel has a limited number of parking spots in its secured underground parking lot at a cost of €30 per night (free if you have Globalist status and are on an award stay). Their website also lists a parking lot a 7 minute walk away which costs €21 per night.
Room: We'd booked a 2 twin bed room as that was the only room type available by the time we made our reservations a couple of months before our stay. It was a good enough size with a small dining table and a couple of chairs, as well as a separate work desk and chair. There was a small open closet and mini fridge, an electric kettle with tea and instant coffee. The bathroom was an OK size too with a walk-in shower.
Housekeeping: From what I can remember we declined housekeeping during our stay, but I think they were offering it every day if desired.
Turndown service: Nope.
Internet: This is complimentary for all guests and was a good speed during my stay. I still had to work while we were overseas and I didn't have any problem being productive there.
Dining: The Hyatt Centric The Liberties Dublin has a couple of drinking and dining options:

Liberties Gate Bar – This is open daily from 12:30pm-9pm for food and 12:30pm-12am for drinks
Liberties Gate Restaurant – This is open daily for breakfast, lunch and dinner:

Breakfast – 7am-10am Monday-Friday, 7am-11am Saturday-Sunday
Lunch – 12:30pm-5pm
Dinner – 5:30pm-9pm

The hotel's website also lists a Mad Hatter's Afternoon Tea experience – here's how they describe it (side note: pet peeve is that it looks like they list macaroons but mean macarons. Then again, baking show judges on the Food Network somehow manage to call them the wrong thing too):

Take a magical trip down the rabbit hole when you join us for Mad Hatter's Afternoon Tea at Hyatt Centric The Liberties Dublin. This Alice in Wonderland themed event features a selection of chocolate truffles and macaroons, freshly made sandwiches, and mini scones and sweet treats. It's the perfect opportunity to sit back and enjoy time with friends and family.
Spa: Not that I saw.
Fitness Room: Yes – it was an OK size with several pieces of cardio equipment as well as weights.
Pool: None.
Welcome Amenities: None.
Service: Service was pretty good, although our interactions with staff there were minimal seeing as we didn't have any problems and declined housekeeping.
Location: We ended up loving the location. I hadn't realized that 'The Liberties' in the name of the hotel refers to the Liberties part of the city. You can read more about the history of its name here, but nowadays it's most notable for its distilleries and breweries. It's where you'll find the Guinness Storehouse along with the Whiskey Triangle which is an imaginary triangle within which you'll find a lot of whiskey distilleries. Many of those disappeared following the rise of bourbon and particularly prohibition back in the day as they exported a lot of whiskey to the U.S., but the area has enjoyed a renaissance in recent years. Just around the corner there's Teeling Whiskey Distillery; this is definitely worth touring and doing a tasting experience – even if you don't like whiskey, they have a cocktail option at the end that my wife loved.
Due to the location, our Dublin visit ended up becoming very much a drinking visit, so it was nice being within walking distance to many of those places.
Elite Benefits: I have Globalist status which meant I was eligible for a number of benefits during our stay. However, the benefits I actually received were limited for one reason or another:

Room upgrade – The hotel was fully booked during our stay, so we didn't get a suite upgrade. There weren't even any suites available when booking our stay two months ahead of time as I had a suite upgrade award I could've used.
Club Lounge access – The hotel doesn't have a lounge
Complimentary breakfast – We received free breakfast every day.
Parking – This would've been free due to my status and the fact that this was an award stay, but we hadn't rented a car and so this was moot.

Would I stay again? Definitely.
Pros:

Value – It's easy to get 2cpp+ of value when booking award stays.
Location – If you're interested in visiting the Guinness Storehouse, Jameson, Teeling, etc., this is a great place to stay. It's right next to St Patrick's Cathedral which is also where you can catch a hop-on, hop-off bus tour to explore the city.

Cons:

Breakfast inconsistency – This is just nit-picking really, but I ordered the same cooked breakfast all three mornings and it was served differently every single day, with only one of the three mornings actually having everything listed on the menu
Photos & Captions Follow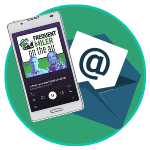 Want to learn more about miles and points?
Subscribe to email updates
 or check out 
our podcast
 on your favorite podcast platform.