Lately, we have published some great ways to get cheap business class plane tickets. Whether showing how you could buy points to score a great deal on business class or discovering an an all-out fare war and showing you how we found it so you can be on the lookout for the next big sale, we've covered some solid strategies to fly comfortably for less. Today, we'll look at another way to save big on the cost of business class to Europe — particularly if you're starting from the west coast or a smaller-market city. However, today's method can help you save on flights from many cities across the country and to a variety of destinations.
Vacation packages often sound appealing on the surface, but savvy travelers find that packages peddled by online travel agencies don't often provide a savings over booking separately. This is because the most expensive piece of the package is airfare, and OTAs have very little flexibility in regards to discounting it. The one entity with nearly unlimited flexibility in the price of the airfare is the airline itself. And therefore, we find that buying packages directly from the major airlines can sometimes result in massive savings over the cost of buying tickets separately — with flights sometimes being significantly cheaper when packaged with hotels or rental cars.
How much can you save?
Savings can be considerable. For example, here are current business class prices for 2 travelers from Charleston, South Carolina to Barcelona, Spain from May 24th-31st according to Google Flights:
As you can see, business class airfare out of Charleston is quite expensive — starting at $9,311 for two people.
However, if you purchase a package from AA Vacations that includes two round trip business class tickets on the same dates bundled with a couple of nights at a hotel, the savings can be considerable:
As you can see, booking a package that includes a few nights of hotel accommodations is less than half the cost of the tickets alone at just $4,510.64 for two people. Don't want to stay at the Hotel Porta de Gallecs?  No problem — with the $4,800 you just saved, you can take your pick as to where to stay.
Opportunities for big savings are not limited to the east coast. Flights from San Francisco to Barcelona on the same dates — May 24-31 — are similar in price from Google Flights:
And here are the two least expensive hotel + flight packages for flights on the same dates:
From San Francisco, round trip business class packages come in thousands less than the price of airfare alone — from $4,842.88 for two people. Similar savings can be found from many different cities.
And this phenomenon is not limited to American Airlines. Delta loyalists will be happy to hear that there are deals to be found with the Delta Vacations booking engine as well. For example, business class airfare for two from Savannah, Georgia to Paris, France from June 14th-21st would be over $6,000 according to Google Flights:
But the price for two people booked through Delta vacations for the same dates with six days of car rental is just $4,355.70.
Booking American Airlines packages
The process of booking these vacation packages is simple and straightforward. For example, American Airlines has a dedicated AA Vacations site for booking vacation packages. You do not need to book the hotel through AA Vacations for the entire length of your stay — American requires at least a 3-night hotel stay. Maybe you plan to visit multiple cities or you prefer to book your hotel separately on points, but you still want to enjoy the savings of a vacation package. If this is your aim, you will want to click "More Search Options" from the home page before starting your search:
From there, you can select the box that says, "Hotel dates different than flight dates" — though note that AA will require you to choose a hotel booking of at least three nights.
That's not to suggest that the rates for packaged hotels aren't a good value — on the contrary, packages including hotel for the length of your stay might be well worth your while. For example, airfare alone from Oklahoma City to Milan from May 24th-31st currently starts at $6,166 for two people at the time of writing. A package from American Airlines Vacations including 6 nights at the Doubletree Milan comes to a grand total of $5600:
While I can't speak to the location or quality of the hotel, cash rates at the time of writing start from 132 Euros a night (for AAA members). At today's exchange rate, that is about $854.13 total for 6 nights (arriving 5/25 and departing on 5/31). Two business class tickets and an $854 hotel room for $566 less than the price of the tickets alone looks like an excellent deal.  Whether you are looking for a different location or class of hotel, there are many opportunities to snag a deal.
Booking Delta Vacation Packages
Delta vacation package searches can be started directly from the Delta.com home page by selecting the "vacation packages" tab and choosing which options to bundle. To narrow down your search to business class, you'll want to choose the advanced search options link at the bottom:
From there, the booking process is fairly intuitive. I chose to bundle a flight and car. First. you will select the flights you prefer and build your itinerary.
Next, you will select your preferred car class. When choosing a car rental, there are many upgraded options presented. To keep your package at the price initially displayed, you want to look for the car that says "+ $0" or "included in package price":
From there, the booking process is the same as booking a flight alone — but much cheaper.
What about United?
United also offers vacation packages, but I really struggled finding a business class package to Europe that was more attractively priced than airfare alone. I expect that it is every bit as possible. United Vacations searches can be initiated directly from the United.com home page — perhaps you will have better luck with your search.
Bottom Line
Hotel and flight or car rental packages can offer significant savings over booking flights alone. If you are planning a vacation, it can be well worth your while to take a look at the packages on offer from the airlines — even if you don't intend to use their hotel or car rental, you can still save a bundle on your flights. And if you need a car anyway or can save a few dollars on bundling a hotel, they can essentially result in more value for less money. Additionally, there are often promotions for dollars off or bonus miles on top for booking these packages. Prices aren't always more attractive and departures from some cities will offer more value than others, but there are many opportunities to save big by building your own business class fare sale with vacation packages.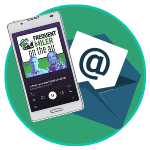 Want to learn more about miles and points?
Subscribe to email updates
 or check out 
our podcast
 on your favorite podcast platform.