Update: This post includes offers that were valid at the time of publication, but have since expired. Please click here to see the best offers currently available.
Early this morning, German-language blog You Have Been Upgraded wrote about an incredible fare — which I assumed was a mistake — from several Scandinavian cities to the US: from about $775 round trip in business class or $408 one-way from Europe to the US. This morning, I booked a one-way business class ticket from Oslo, Norway to Boston for what I expect will be a net of just 18,980 Membership Rewards. — and I'll earn about 10,00 airline miles on top of that. You may remember that last month, I booked a 9-bedroom estate in the English countryside for 15,000 Wyndham Rewards points per night (and Greg did, too!) — I'll be using this fare sale to get home.
I assumed this was a mistake — and it may very well be a mistake fare that gets cancelled. However, I found this interesting tidbit here on TAP Portugal's site:
---
TAP's new fares now apply to intercontinental flights. Now you can choose how to fly wherever you want and only pay what you need!

From the DISCOUNT fare for those looking for the lowest price, through BASIC, CLASSIC and PLUS, which are perfect for the whole family, to EXECUTIVE and TOP EXECUTIVE, for those who travel all the time.

To find out which is best for your trip, see the new intercontinental fares that come into force from April 4, 2017 for journeys from September 1, 2017, as well as the fares to Europe and North Africa, which have been in force since October 2016.

How do you travel?
---
Could it be that they are really intending to charge under $800 round trip?
It seems doubtful. Still, the fare I've booked is available everywhere, including on TAP's site:
Here is the calendar for one-ways in business class from Oslo to Boston in September and October — click the image to go to Google Flights:
And here are round trip prices:
These fares appear available through the end of the schedule and are even widely available during the holidays:
And it's not just Boston. New York is available most weekdays as well:
But I live in the US….
Most readers are likely based in North America and some may wonder about the utility of a business class fare that starts in Europe. I often keep my eye out for fare sales — whether on money or miles — with the knowledge that I can sometimes piece together a trip that works out much better by taking advantage of the right deals and award chart sweet spots.
In this case, I saw an opportunity to take advantage of low-cost competition to Europe from the East Coast. As an East Coast resident, I always have trouble justifying the use of miles to get to Europe. European budget carriers WOW and Norwegian have expanded their reach in the US, and as a result we have recently seen one-way fares to Europe offered as low as $62 one way (from Orlando in that case, $69 one-way from upstate NY). Readers based in cities like Baltimore, New York, or Boston can regularly find one-way tickets to Europe for under $200. In fact, here are one-ways from Boston to Oslo in September and October in economy class. That $160 fare is for a nonstop on discount carrier Norwegian:
Copenhagen was available for the same price. Yes, Norwegian is a discount carrier that will add on fees. I'll use my Chase Ritz-Carlton card to pay for those fees and then get them reimbursed as part of the annual $300 travel credit (find more information about that card on our Best Offers page).  While I don't typically use miles to fly to and from Europe, I certainly do prefer a business class seat when I can get it. For a combined total that will likely be under $600, and a ride home in relative comfort, this seemed like too good of a deal to pass up.
Amex Travel with Business Platinum for the win
Of course, I'm not going to spend $600 out of pocket, because what makes this deal truly smoking is the ability to pay with points and get half back. Greg has written extensively about how much he's loving the 50% points rebate with the Amex Business Platinum card. I was thrilled when I found the one-way I wanted on AmexTravel.com:
I paid 41,256 points today and I expect to receive a rebate of 20,628 points for a net cost of 20,628 points. However, Greg previously reported that it's possible that we may be able to expect to earn 4x points on the price of the ticket when using a Platinum card as the payment method associated with the points. See his post to read more about why and how. Based on that logic, I think it's likely that I will receive about 1,650 points from purchasing the fare (based on an actual price of $412.56). That would make for a final net cost of 18,978 Membership Rewards points for a one-way business class ticket from Oslo to Boston! Based on this review from The Points Guy and this article from One Mile at a Time, I expect that the flight from Lisbon to Boston will be in a flat-bed seat!
Would you care for a stopover?
Before I booked my flight, I took a look at the detailed fare rules. It turns out that this fare allows 1 stopover for free and 1 additional for another $75. Since I had to connect in Lisbon anyway (and the connection would have been overnight), I booked a stopover for a couple of days in Lisbon on the way to Boston — for no increase in fare!
And it earns miles, too
Based on the Z (OSL-LIS) and J (LIS-BOS) fare classes I found these tickets to be by searching with ITA Matrix, I expect this fare to earn 200% mileage in several programs. That would equal just shy of 10,000 earned redeemable miles one-way.
Tallying it up
If this holds up, I'm going to pay less than $200 plus 18,978 Membership Rewards points and expect to earn 10,000 miles — and that will get me to Olso, Lisbon, and back to Boston. Not all miles and points are equal, but if we ignore differences for a moment and consider a "net" 8,978 points and $200 cash, that's an absolute steal. Fuel surcharges alone on some carriers would be more. This might be a complete mistake and the airline may cancel everyone's tickets — don't make nonrefundable lodging arrangements based on what could be a cancelled ticket. But if it holds up, it would be a great redemption.
But the cottage is in the UK…..
Of course, I didn't book a cottage is Oslo — I booked one in England. Luckily, flights within Europe can be very reasonable. Here is September and October from Oslo to London:
The flight back to Oslo will be a little more expensive, but I'm seeing round trips for $106. Alternatively, a one-way using British Airways Avios would be 6500 Avios + $23 — but that's a terrible value for the Avios.
Final Tally
In the end, my total out of pocket cost for the flights should be less than $300 and 9,000 net "miles" and I'll visit Norway, Portugal, and England — and hopefully get to fly home in a flat bed. Of course, that's assuming the fare holds. We'll see!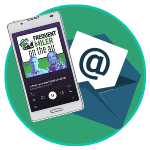 Want to learn more about miles and points?
Subscribe to email updates
 or check out 
our podcast
 on your favorite podcast platform.