A lot of our focus at Frequent Miler is on ways to maximize earn for various kinds of spend. A lot of that earn is done in the form of miles and points — and sooner or later, we want to spend those miles to travel. After all, there isn't always a great business class fare sale going on. But sometimes, booking awards can seem a lot less intuitive than it should.
Regular readers might remember that when I began working here at Frequent Miler back in late January, I started out part-time as I was taking a round-the-world journey. I posted several mini-reviews of parts and pieces of my trip — talking about hotels like the Protea Hotel Stellenbosch Dorpshuis & Spa, the Protea Hotel Kruger Gate, and the JW Marriott Phu Quoc. Several readers asked about how I had gone about booking that trip. Much of the trip was easy to book; however, I ran into one significant roadblock in booking the trip that I thought many readers may face at some point: United.com. However, with some persistence and some help from a few sources, I was able to persevere and book the award I wanted. The key: know the rules and don't give up.
So where did the trip start?
This real impetus for the trip was a desire to return to South Africa. My better half and I went in late 2015 and there is no doubt that South Africa left its mark on us. Around the second or third day in Kruger National Park, we must have promised each other for the fifteenth time that we would be back sooner rather than later. It's hard to describe the feeling of stumbling on a scene like these cheetahs lying under a tree near sunset with nobody around but us:
Or the laugh we shared when one got up and marked its territory:
We just knew we had to get back there and see more.
Getting to Africa
This trip started with a simple goal: to get back to South Africa. There are some award chart sweet spots with very attractive pricing to Africa. United Airlines charges 80k miles one-way in business class, which is not one of those sweet spots. However, I amass most of my miles by buying things online and selling them, so I earn a lot of miles through shopping portals. As a result, I had a good stash of United Mileage Plus miles and I was eager to try out the relatively new "excursionist perk". Maybe eager isn't the right word — curious. Back before the changes that got rid of the traditional stopover and two open-jaws, I stumbled on some odd routings that just worked — like this one:
The United Excursionist Perk
In a nutshell, the "Excursionist" perk is the ability to get a free one-way flight when booking what is theoretically a "round trip" award ticket. This was meant to replace the old single stopover and double open-jaw routing rule that allowed me to book the flights you see above — where I started in Oceania (Sapian, Micronesia) and ended in Japan and got to stop in Bangkok and Australia along the way (and even get a 12-hour day in Seoul). United wanted to make things "simpler" (i.e. less fun), so they got rid of stopovers and open jaws and introduced an "Excursionist Perk".
It seems that the idea United had in mind was for you to do something like this: Fly from Boston to Oslo, then enjoy a free one-way within Europe (Oslo to London) and then fly home:
However, in practice, the perk works a lot more broadly than that. Drew at Travel is Free has a fantastic explanation of how it works. To summarize a complex, very well written post into one or two sentences: You can get a free one-way on an international award ticket if your travel ends in the same region where it originates. The free one-way has to be within a single region outside of your region of origin (like a one-way within Europe or a one-way within South Asia). In other words, if you start in North America, your travel has to end in North America in order to get a free one way "Excursionist" flight. But the overall trip doesn't necessarily have to "fit together" — and there is no rule that says your dates need to line up or that your last flight needs to be international — it just has to finish in your region of origin.
You could theoretically book something like this:
And so, in the end, this is what I booked:
Here's what that looked like written out more clearly:
January: EWR-MUC-JNB-CPT
Newark, NJ to Munich, Germany in Lufthansa business class
Munich to Johannesburg to Cape Town, South Africa in South African Airways business class
From there, we drove back across South Africa to Johannesburg
February 1: JNB-MPM
Johannesburg to Maputo in South African Airways economy class (this is the "free" flight — it should have been in business class)
Late 2017: ALB-ORD-DFW
Albany, NY to Chicago to Dallas, TX (will fly this later this year)
Originally, I had just planned to book Newark to Cape Town at a cost of 80k United miles (the rate for one-way business class to southern Africa). However, in the end, I settled on the itinerary above, which came to a total of 92,500 United miles per person: 80k for the one-way from Newark to Cape Town in business class and 12.5k for Albany to Dallas. The leg from Johannesburg to Maputo was the "excursionist perk" and was therefore free. That flight is not a terribly expensive flight — cash prices were only about $175 during our trip. United would have charged 17.5k for a one-way economy class ticket to Maputo (or 35k in business). Instead, for 12.5k more than the 80k I had originally budgeted, I was able to add both the one-way to Maputo and a one-way in the US (ALB-DFW) scheduled for late in 2017. I think the revenue rate for the domestic leg later this year was around $225. All said and done, I got that $225 ALB-DFW flight plus the $175 one-way from Johannesburg to Maputo for 12.5k miles and that seemed like a decent trade. (of course, I paid taxes — so I didn't quite get $400 in flights out of my 12.5k)
However, it wasn't easy
You probably noticed that I said that the flight to Maputo "should have been in business class". According to the rules for the Excursionist Perk, the "free" leg should be in the same class of service as the leg preceding it. Since my flight from Newark to Cape Town was in business class, my excursionist flight should have been in business class as well. And, in fact, if you are able to use United's multi-city tool with success, it will price that way. Here is an example of that exact flight pricing out in a very similar itinerary to mine:
However, United's website is not known for its user-friendly nature. Let's take a look at an example. If I look up flights from Newark to Cape Town for this coming Sunday, April 9th, these are the flights I see with business class availability:
However, if you want to build a complex itinerary like the one I booked above, you'll need to use the multi-city tool:
The problem with that is that when you get to the first page of flight results for Sunday, April 9th, several of the options suddenly disappear:
The problem then becomes what to do if you want one of the itineraries that are clearly available from EWR-CPT but not shown when using the multi-city tool. There used to be some workarounds as far as adding preferred connection points and that sort of thing — but I found the computer to resist pricing what I wanted despite it being within the rules.
Enter Matthew Klint
Luckily, Matthew Klint at Live and Let's Fly has written an excellent resource on how to beat United's draconian routing restrictions. Again, to paraphrase a much more complex post, the idea is that perhaps we could book the one-way that we want from Newark to Cape Town and then later go into the reservation and change it to "add a destination". Of course, you don't want to wait until too much later. We would want to do this within 24 hours of the time we book the flight, otherwise we would have to pay United's hefty change fees.
And so I booked from Newark to Cape Town (Lufthansa from Newark to Munich and then South African Airways from Munich to Johannesburg to Cape Town). Then, I went into the reservation online and attempted to "add a destination" to include both Maputo and the ALB-ORD-DFW flights. Unfortunately, I don't have a screen shot — but the same thing happened to me that happened to Matthew — it showed 0 additional miles to add the JNB-MPM flight in economy class or 35k to add it in business class. I eventually decided that for the one-hour flight, it really didn't matter. If my free one-way had been from Singapore to Hong Kong, I would have felt differently. Anyway, I added the economy leg and the ALB-ORD-DFW segments. The United system correctly recognized that it should charge me 25k total miles for two people (12.5k each) and some additional tax:
However, when I went to pay for the additional tax, I got the following error:
Uh-oh. For reasons I'll get to in a moment, I was very hesitant to call anyone at United. Phone agents had thus far proven to be a fountain of misinformation and I was worried about losing the Lufthansa seats to Germany — they had been the only business class availability to Europe and we were only a few days from departure. I turned to Flyertalk, where someone helped me understand that my ticket was out of sync and he gave me the right terms to use to help nudge an agent towards the solution. Of course, it didn't end there. After about an hour on the phone, that next agent told me that it had gone through and would take up to 24 hours to ticket. When it hadn't ticketed by the next afternoon, I called and spoke with another agent — who initially wanted to separate my tickets (and therefore charge me more). However, in the end, the last agent was excellent. He had to call me back to figure out how to get the itinerary to ticket properly. It took him nearly two hours, but he called back and my itinerary got ticketed and away I/we went to South Africa to capture more photos like these:
As fate would have it, the journey there wasn't quite all rainbows and sunshine. My wife's seat didn't work on the plane and despite the purser putting a lot of sweat and elbow grease into it with a set of tools, they couldn't get it fixed (actually the 2nd time we've flown Lufthansa business class and we're 2/2 on her seat being broken). So that was a bummer. But Lufthansa's great service still put a smile on her face — they gave her this nice watch/jewelry set from the duty free:
Again, booking this was neither easy nor intuitive
In my explanation thus far, I actually skipped a couple of early steps. In the beginning, I tried to call in to see if an agent could do what I couldn't: piece together the exact itinerary I wanted. What I wanted began with a flight in Lufthansa business class. I called and spoke with an agent who told me that the website was wrong — all of the Lufthansa flights that day were sold out. Two minutes after I got off the phone with her, I booked one of the Lufthansa flights she told me was sold out.
Initially, there hadn't been availability to Cape Town, so I booked Newark-Munich-London-Johannesburg. However, a few hours alter, the itinerary to Cape Town (Newark-Munich-Johannesburg-Cape Town) opened up. I called to change my destination from Johannesburg to Cape Town and spent hours on the phone with several agents. One agent told me that it would be an additional 40k miles per person to  fly from Newark to Cape Town instead of Newark to Johannesburg. When I reminded him that both cities were in the same country/region, he seemed to invent a new reason to charge more, saying that one of the legs in my original one-way from Newark to Johannesburg had been free (not true — it was just a simple one-way from North America to southern Africa).
My point is that I had spent a good deal of time on the phone with agents who seemed to make up the rules and reasons on the fly. If I didn't know my award chart/region and/or if I hadn't read those two resources from Travel is Free and Live and Let's Fly, I may have either paid too many miles or not gotten the itinerary I wanted. And I don't think the agents were being intentionally misleading nor do I think that all United phone agents are bad. I think the United computer system is just so inconsistent as to confuse even the people who work with it every day. Throughout the process, I wondered to myself how someone who doesn't spend hours reading about this stuff would have handled it. I'm neither the most experienced award booker around nor was my situation comparatively complex when considered against some of the possible itineraries.
The moral of the story: don't give up and don't assume that the first answer you get is the correct one. Be polite, be nice, be prepared, and be persistent and you just may get what you want.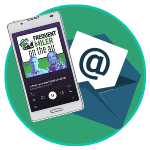 Want to learn more about miles and points?
Subscribe to email updates
 or check out 
our podcast
 on your favorite podcast platform.